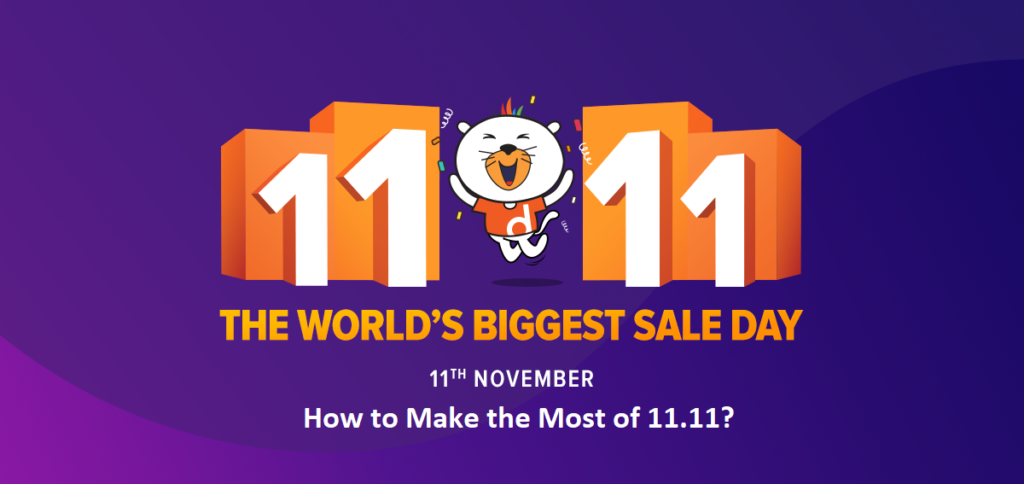 Forget Black Friday, forget Big Friday, 2018 has an even bigger sale up its sleeves. Daraz introduces, for the first time in Pakistan, the 11.11 Day Sale, where there's going to be amazing deals, discounts, prizes and more.  But how can you make the most of the sale that starts off on 11th November and get the maximum discount possible? Here's how:
Download App
To be a part of the 11.11 sale, you must download the New Daraz Application for iOS and Android on your respective platforms. The new app is tailor-made to enhance your shopping experience, giving you a more personalized feel. All you have to do is download, make your account, log in and enjoy
Check out the Deals
You'll be surprised when you see the number of deals we've got in store for you. With over 3 million products made available for sale by vendors, local or international, you can say that we've got something for everyone this time around.  From mobile phones and tablets to furniture for your lounge, deals will be made available on a lot of products.
Check out for Vouchers
Vouchers are a way of us telling you that we love the fact that you're choosing us to shop and we would like to give you more. Shops on Daraz now have vouchers you can use while you're shopping online so you can get the most out of the shopping experience. Look out for voucher codes on the application and make the most out of it
Keep your cards ready
If you have your debit/credit cards with you, then you're in luck. This year, Daraz has brought on board Bank Affiliates like HBL, Silk Bank, MCB & Bank Alfalah, and offers up to 20% discount on payment using those cards.
Watch the Gala Live
Daraz.pk will be hosting a 3-hour live event, before the sale starts (11th November 2018). This event will allow viewers to take part in different competitions using the app to win products worth 5 million. Make sure to catch us live on Geo Entertainment or Daraz's Facebook page at 9 pm. Ayesha Omar, Juggan Kazim, Kubra Khan, Adnan Siddiqui, Sarwat Gilani, and Faisal Qureshi are among the top celebrities that Pakistan can connect with through the Daraz App.
Keep Coming Back
Get ready for this; 11.11 will be full of surprises. With offers like continuous hourly flash sales, mystery boxes, mega deals and mega vouchers popping up time and again, making you want to come back again and again.
Still not convinced? Just check the sale out on Gyara Gyara. You guys won't be disappointed.
Stay tuned for Daraz Gala Gyara Gyara Live event on Geo Entertainment Pakistan @ 9:00 PM on 10th of November 2018.