Did you ever daydream about those legendary moments where you were an adventurous hero who had to complete time limited quests and after conquering those challenging missions you claim your rewards and ultimately go on a vacation in a beautiful foreign land?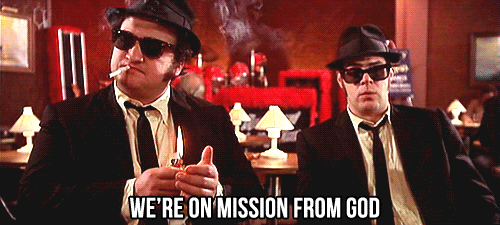 Well, get ready to have your dreams turn into a reality! Daraz for the 11.11 sale is bringing you this exciting opportunity on it's app!
Complete Missions and Win a Trip to Turkey!
It's time to get on the track of road to glory with Daraz's Mission 11.11 game. An exclusive in app game where all you need to do is complete the 11 daily missions assigned on time and claim your rewards and prizes!
Mission 11.11 offers a chance to win a return ticket to Turkey, free wallet money, and more!
How to Play Mission 11.11
The game is super easy. All you have to do is follow the instructions on how to accomplish the mission and increase your chances win by completing the objectives daily!
Get on board Mission 11.11 by simply logging in to the Daraz App and start completing the missions. Each mission consists of different prizes. You can log in with your email address to check the progress.
In order to qualify for the grand prize, you have to complete all 11 missions!
So are you ready to win?
Mission 11.11 Objectives:
Starting from the 1st of November, you need to complete any one of the missions before the 15th of November! You can only complete only one mission per day!
Following are the 11 Missions you need to complete in order qualify for the lucky draw that will win you a trip to Turkey:
Log in for 3 consecutive days:

Open and log in on your Daraz App consecutively for 3 days.
Collect 5 vouchers:

All you have to do is go through vouchers available on Daraz and collect any 5
Place an order with your Daraz Wallet:

Place an order and pay from your Daraz Wallet so make sure you have

Daraz Wallet

activated.
Follow 5 brand partners:

Log in with your Daraz ID and follow any 5 brand partners for this 11.11
Place an order of more than Rs. 3,000:

All you have to do is spend Rs. 3000 or more. There's a lot of deals and offers available to make the most from!
Add One Mega Deal to your Cart:

Go on our 11.11 Mega Deals from the Daraz homepage and add one to your cart.
Play any Daraz Game:

For this you gotta check out the games offered on the Daraz app this 11.11 such as 1 Rupee game, Shake Shake, Wallet Wings and more.
Recharge your mobile:

Top up your mobile credit from Daraz!
Refer a friend for Daraz Dosti:

Daraz Dosti is the best way to earn rewards. Refer Daraz to a friend to complete this mission.
Buy one item from the Global Collection:

Select any item from the Global Collection available on Daraz and buy!
Shake Shake:

Shake Shake is an exclusive 11.11 game where on the app when you see Daz in the corner you have to shake the app to earn a surprise reward and vouchers!
There is no fixed order in completing these missions. You can complete any random mission first. However, you can only complete one mission a day.
The progress will get updated at 2 PM everyday and the winner will be announced on the 25th of November.
The best part is that there are guaranteed rewards in completing the missions. For example when you complete 8 missions, you get Rs. 50 as a bonus in your wallet. Completing 9 missions will lead to Rs. 100, 10 missions will give you Rs. 200 and ultimately, completing all 11 missions will lead to a Rs. 350 bonus in your Daraz Wallet.
So hurry up and start winning! Stay updated with Daraz 11.11 news with our guide page!