Winter in Pakistan has been oh-so-chilly this year! And boy, do we love it! Even cities like Karachi that are almost never really hit by the cold winds are experiencing amazing winters this time around. And while we've been loving this season, let's be realistic – it's not going to last for too long.
Now what's important here is that although these cold days are short-lived, they're here and we need to make the most of them! You know, while they last. And like always, we're here to help!
We've made a list of all the activities that you should make sure to strike off your winter-bucket-list this season. Let's check it out:
Pop Out Your Winter Wardrobe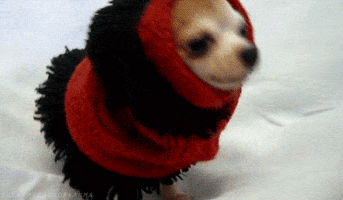 via GIPHY
Let's admit it, there's nothing like winter wardrobe. The fashion in this season just so on point and even if you don't quite enjoy the cold breeze, we bet you enjoy the winter clothing. So take out all your turtle-necks, sweaters, jackets, woolen caps, scarves, mufflers, shawls, and everything else! Hurry because there are only a few days left till the cold winds retreat.
Enjoy Garmaa Garam Pakoray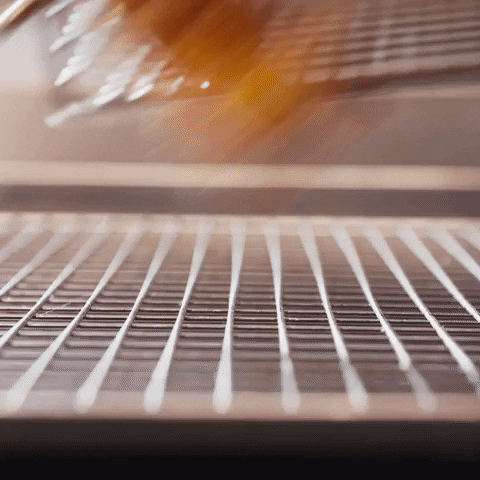 via Carl's Jr. on GIPHY
When the snows fall and the white winds blow, make some pakoray! We always think about pakoray when the rain falls. Well, my friend, it is raining every now and then the weather is just perfect.
Tou khao na pakoray, dost! Ab nahin tou kab?
Soup! Soup! Soup!
What's better than a nice, hot, bowl of some delicious soup on a cold, winter night? Not only does it feel good in general, it's so good for your throat when the hot soup runs down it – Truly Soothing! And for all you know, hot soup can also fix that flu that's been so stubborn.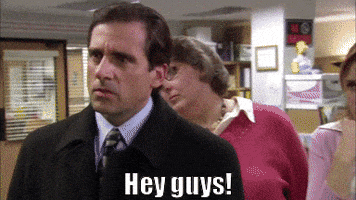 via GIPHY
Oh My God, Hot Chocolate!
Remember all those time you had some hot Cocoa because you love it so much? But! But, it never felt quite right! Because……it never really was cold when you had it, was it? Well, it is cold now! So, go for that hot chocolate NOW!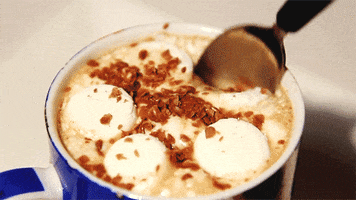 via GIPHY
Have Some Ice-Cream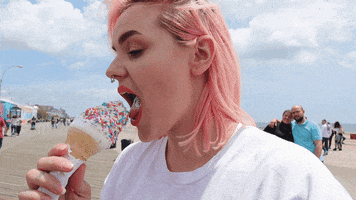 via The Mallons on GIPHY
It maybe unusual for many people to have ice cream when the weather is cold. But, trust us. This is an experiment worth conducting. Once you've given this a shot, you'll realize hoe much you'd been missing out!
Movie, Blanket and Coffee!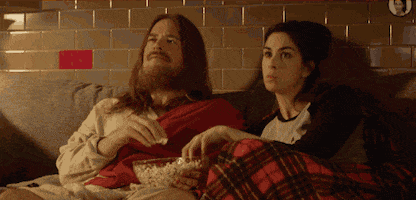 With the winter days coming to an end, you have no more than one or two more weekends to do. And you know what you should do in those days? Make yourself some great coffee, pick a wonderful movie to watch and grab your most comfy and warm blanket to for the night! Believe me, this is one night you'll enjoy thoroughly and completely!
A Wholesome BBQ Party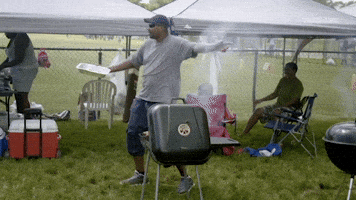 via VICE WORLD OF SPORTS on GIPHY
Desi or not, everyone enjoys a well-thrown BBQ party. And, a BBQ party on a chilly night? Who wouldn't like that! So call up all your friends and family and invite them for the party of the season. There's no time better for it than this!
Bonfire at the Beach!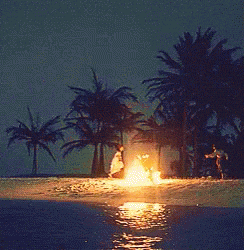 via GIPHY
One can enjoy at a beach on any given day and time. But when the weather is chilly, then there's that ideal window of opportunity when you can set up a bonfire at the beach and truly get meaning out of your beach hangout!
We've made this list of activities so you can make the most out of the amazing winters we're experiencing this year. And remember, sleeping (or might I say, hibernating) in these cold days is so much more satisfying than any other time. So don't forget to sleep your heart out too!