Can This Garnier Mask Get Rid of Dark Under Eye Circles?
If you're someone who struggles with dark circles under their eyes as well as have lots of fine lines, you'll know how hard it is to find a solution for dark under eyes.
This is why we decided to give the much talked about Garnier Hydra Bomb Eye Tissue Mask a go! This is what Garnier has to claim about this mask;
Enriched with orange juice and hyaluronic acid. Intensely hydrates and reduces appearance eye bags. Eye area will feel refreshed and reviltalised.
Applying the Mask
Now our main concern is bags under the eyes and generally dark under eyes. We have tried all the home remedies for dark circles out there and we still struggle with them so we were hoping this mask would do something to help brighten them up.
The mask itself is very thin, almost like the texture of gauze. It comes completely drenched in solution and smells pleasantly nice and citrus-y. We made the mistake of putting the mask on with the wider part on towards the inner corner of the eye instead of the tapered end but it was still comfortable to wear and fit easily.
The Results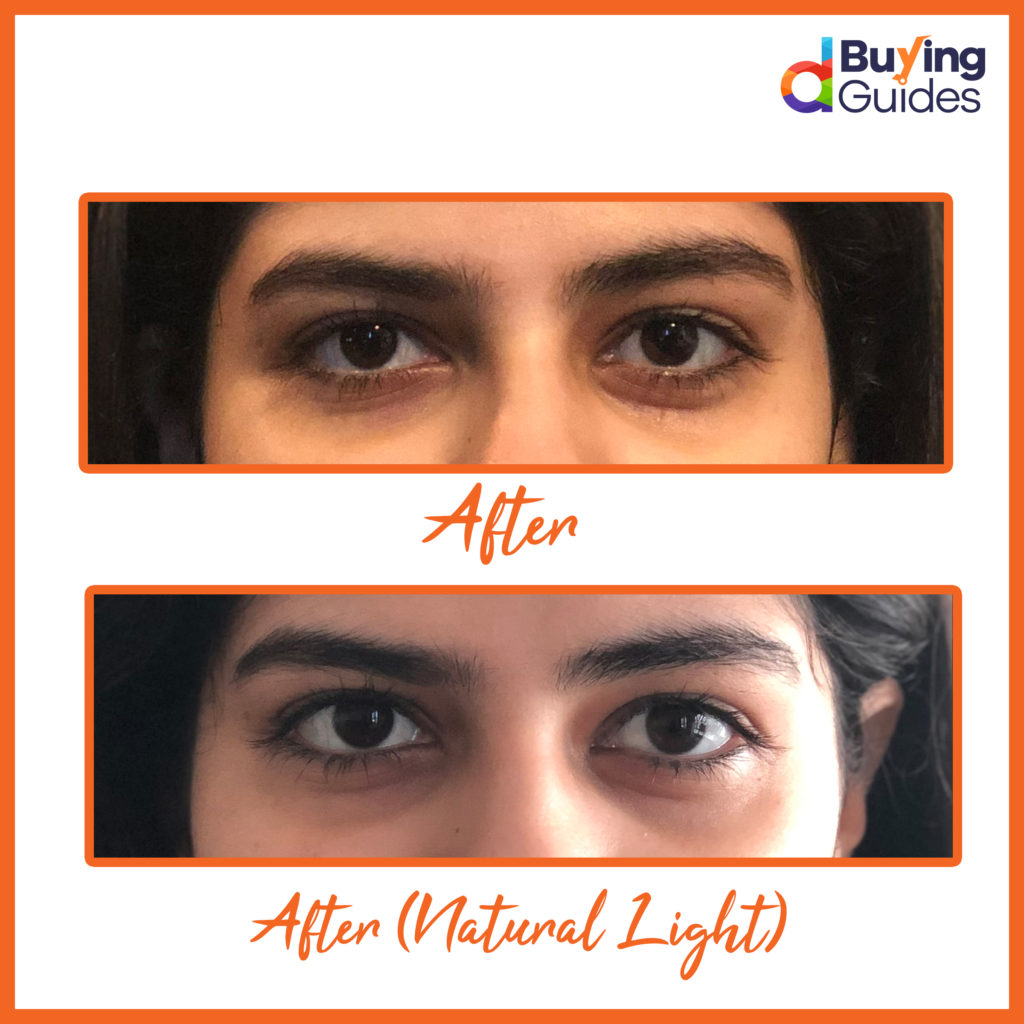 After 15 minutes, we removed the mask and gently tapped the remaining product into the skin. There was no magical wow moment with the result. At first glance, everything seemed to look pretty much the same.
But once we moved into natural light, we started to notice that my skin under my eyes looks more plump and the dark circles under my eyes were just slightly less obvious. The main drawback is that the solution leaves your skin feeling a little tacky and I did feel the need to go splash some water on my face after a while.
The best part of this mask is the fact that the when we applied makeup under our eyes, it looks so much smoother compared to before.
Should You Buy It?
Aah, the actual question of whether this product is worth your investment. We think if you're looking for the answer to how to get rid of dark circles fast then this is going to disappoint you.
But if you're looking for a way to take care of your under eye area and would enjoy having well nourished skin that is plump and makes you look more awake – this is definitely for you! Not only will your skin will benefit from regular use, you may also end up enjoying going makeup free even more. But when you do decide to do some makeup, you can trust that it is going to look much better when applied on plump, hydrated skin and won't crease or look cakey!
Garnier Hydra Bomb Eye Tissue Mask Price in Pakistan
Interested? Just click the picture to buy!