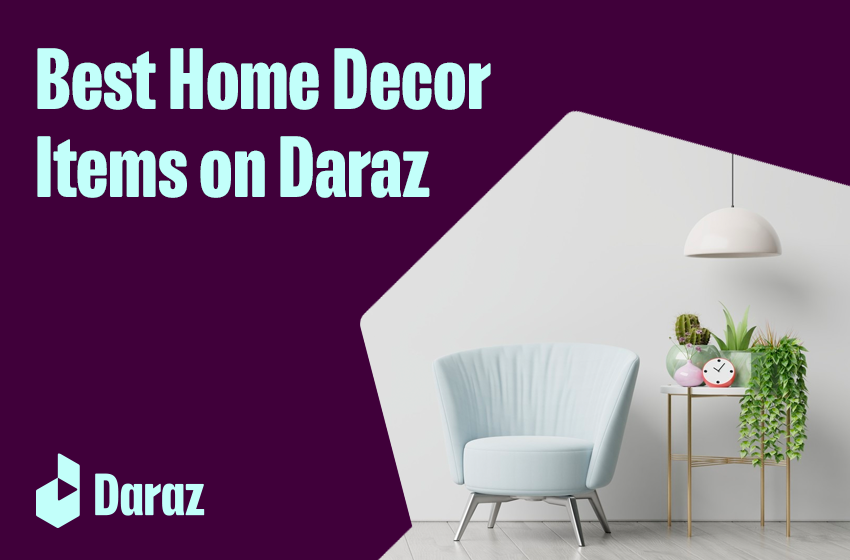 Lighten up your bedroom with the best home decor items on sale
It's been proven that pleasing aesthetics can lift spirits. Your bedroom should be conducive to rest and relaxation, as that is its primary purpose. Looking at pictures of other people's beautiful home decor is a terrific way to get ideas for your own room. They're also guaranteed to wow your guests. There are so many different ways to decorate a bedroom that you'll want to establish a list of priorities before you start shopping.
A minimalist yet classy approach to home decor
Some people prefer a more minimalist approach to their bedroom decor, while others go all out with an eclectic style. No matter what your preference, there are certain items that should be included in every bedroom. A comfy bed, cozy blankets, and plenty of pillows are essential for creating a relaxing space. If you have the room, adding a chaise lounge or reading nook can also be a nice touch.
Once you have the basics taken care of, it's time to start thinking about the details. Wall art, rugs, and lamps are all great ways to add personality to your space. If you're on a budget, you can find some great deals on home decor items at the DARAZ 11.11 sale.
To help you construct your ideal bedroom retreat, we have compiled a list of must-have decor items for your bedroom décor, which you can buy on Daraz 11.11 sale:
Curtains
If you're looking to add a little something extra to your windows, curtains are a great place to start. They can add color, pattern, and texture to a room, and they're relatively inexpensive. Look for curtains in a neutral color that will go well with the furniture you already have.
Rugs
Rugs are another great way to add warmth and personality to a room. They can also help protect your floor from dirt and wear. When choosing a rug, make sure it's the right size for the space and that it coordinates with your other decor.
Furniture
Your furniture choices are important when it comes to creating a stylish and functional bedroom. Dressers, nightstands, and armoires that reflect your personal style can make all the difference. Additionally, decorating with low beds can help you make the most of the available space in your bedroom, making it appear larger. The cost of implementing minimalist bedroom design ideas is relatively low. Another option is to use a foldable mattress for extra space-saving.
Wall hanging
Easily update the look of your bedroom by installing a unique piece of wall art above your bed. Replace your standard picture frames with these eye-catching wall decorations to really make a statement. Installing them is easy, and you'll love the new look!
Lamps
A beautiful, flowy floor lamp will do the work. There is also the option of using dainty lamps that are hung from the ceiling. Your home's aesthetic will be elevated.
Wall decals or stickers
Affordable wall decals and stickers may instantly transform the feel of a space without breaking the bank. Give your bedroom a makeover with decals that reflect your interests. You won't believe how easy and affordable it is! For example, a young woman might choose floral decals or butterfly stickers to add a touch of femininity to her room.
Mirrors
If you want your room to look spacious and luxurious, add reflective surfaces! You can use the room's many mirrors, including the ones in your closet. Mirrored wall decor is another gorgeous option. If you want to buy on sale, DIY mirrors are the way to go. Not to mention, mirrors may also function as works of art, giving your space a unique look.
Plants
Adding plants to the side of your bed is a great way to liven up your bedroom area without breaking the bank. All you have to do is make sure they get enough fresh air and sunlight. Choose a cactus if you don't want to put in much effort, as they have low requirements and can survive without frequent watering. Fake plants are acceptable here, but they will serve purely as a form of ambiance rather than a functional purpose. Think about putting a vase in a good spot, like on a nightstand or by a window.
You don't have to go broke to make your bedroom look amazing! Money doesn't have to be an issue when it comes to being creative. Buy the above on Daraz 11.11 sale, and you are good to go. All you need is some time and a willingness to try new things!
Also, Read Best Scented Candles | Dry Shampoo | Best Handbags | How to create Easypaisa account | Join Daraz Club and win a phone