What to Buy from Maria B Lawn 2021 Sale!
The Maria B lawn 2021 sale is one of the most anticipated sales of the year. But it can be overwhelming when you try to decide what to buy from all the gorgeous pieces that are up for grabs. We're here to help!
When is Maria B 2021 Sale?
Maria B sale is at the end of the summer and winter season, during Eid ul Fitr and Eid ul Azha. But keep an eye out because their sales often run alongside their new collections on their website.
Maria B Lawn Collection 2021
Maria B offers ready to wear and unstitched lawn suits as well as accessories, perfumes, and wedding wear formals. The brand has a knack for making clothes that look exquisite on their own or can be dressed up with accessories and
Maria B Unstitched Lawn Collection 2021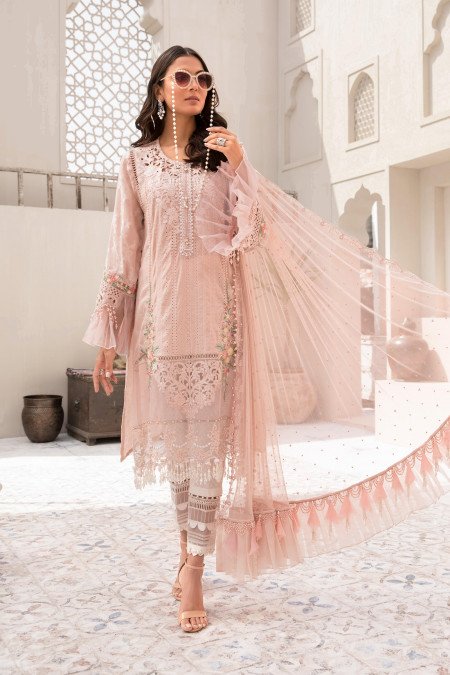 If you want to grab anything from the Maria B lawn sale 2021, there's nothing quite like a great three piece unstitched lawn suit. It offers you great customizability while still being classic Maria B.
The best part is that Maria B lawn collection items come with added lace trimmings, separate panels, pattis, and cloth for backs and fronts so that you get a catalogue ready look without needing to rush to multiple shops for matching laces!
---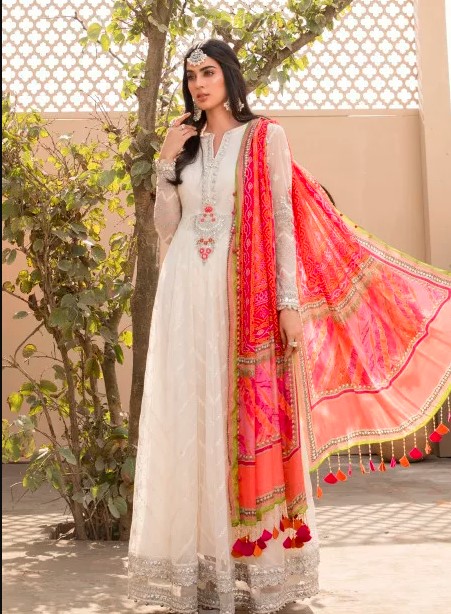 Looking for something formal for Eid but still want to feel light and breezy in this heat? Maria B lawn 2021 comes with some gorgeous semi-formal to formal pieces that can work excellently for Eid or other semi formal events. To be honest, we'd love to wear this to formal events too if we can be this comfy!
With gorgeous detailing on the hems and a tissue silk dupatta, this piece would look great with some ethnic jewelry!
---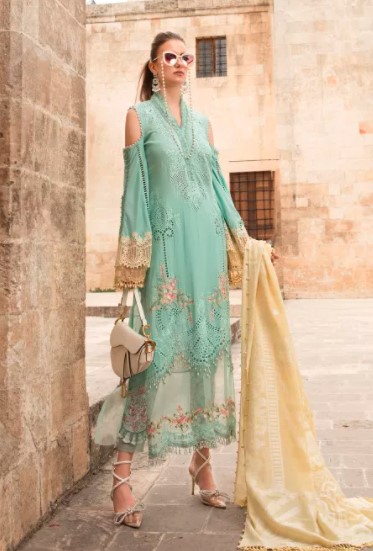 This gorgeous teal suit is a perfect example of why buying unstitched lawn is a great idea. If you like the print and color of a design but the catalog clothes don't match your style with things like cold shoulder sleeves or A-Line cuts, you can totally swap that in for something that is more suited to your personal style while still being super chic!
---
Maria B Ready to Wear Collection 2021
If you want to use the Maria b sale 2021 to grab some ready to wear clothes, here are a few of our top picks for you!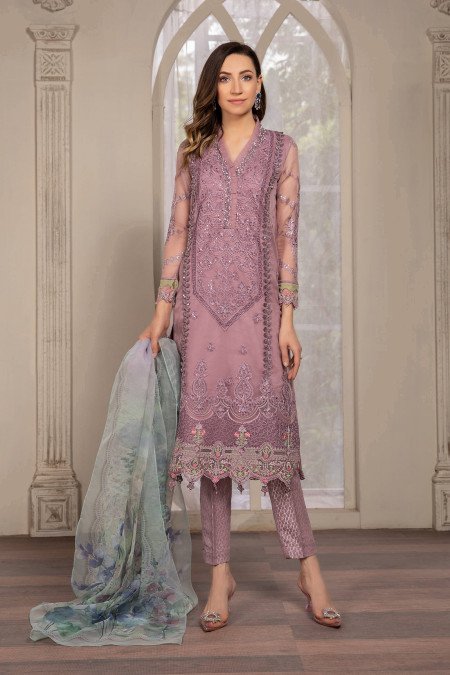 This whimsical purple suit is perfect for someone who loves subtle, but elegant designs. The soft contrast of the periwinkle dupatta really ties in this look. It's something that is going to be a timeless addition to your wardrobe and will never seem outdated or something you bought 'last season'. The stitching is also straight and classic, nothing that will leave you bored a few months down the line.

---
This four piece suit from Maria B lawn collection 2021 is sale worthy! This is one of those pieces where the color makes a statement before you can even focus on the print or the cut and color. The addition of a dhaaka pajama and a koti take this simple frock design to another level of grace and fashion. The contrasting mustard yellow dupatta make this a statement piece. You can also use the dupatta for a number of other dresses as its neutral and classy – making this purchase a win-win!
---
Like keeping things minimal? Great! But that doesn't mean you need to be boring! This Maria B suit follows the trend of matching separates for 2021 but takes it up a notch with stylish stitching that keeps you feeling interested in the overall look. The way the flared pants and shirt pair together makes the final look glamorous, yet understated. We love it! And if you're looking for something casual to add to your cart for the Maria b lawn sale 2021 – this is it!
---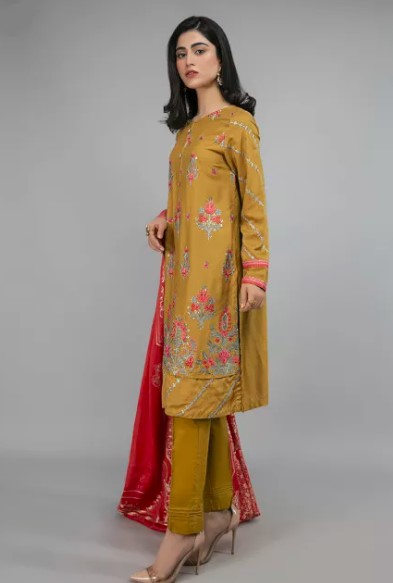 Everyone needs a suit like this mustard number to wear to lunches, casual dinners, or out when they're going to meet some friends. It's put together, colorful, and yet doesn't seem like you're overdressed. Definitely something to keep an eye for. Pair with heels like the model here or with a nice trendy pair of flats and you've got yourself a whole look!
---
Want to check out more amazing lawn collections? Have a look at Maria B Eid Picks for 2021, Maahru spring/summer collection, latest limelight collection, Latest Beechtree Lawn Collection 2021 for Women – Beechtree Eid Collection or our top pics from Daraz Generation official store!
---
Some other things you might be interested in