All the Products Recommended on Men in Style | Daraz Live
Looking for products recommended on Men in Style with Rraannaayy? You've come to the right place! Check out the stylists hottest product recommendations every week!
If you're someone who loves fashion and are looking for content that gives the spotlight to mens styling for a change, Dr. Rana Asif has got you covered! Men in Style on Daraz Live is going to teach you how to transform your look, upgrade your wardrobe with simple, statement pieces, and how to carry yourself like a man of style. For all the gentleman who don't get the advice they crave, this is the place to turn!
Catch Rraannaayy dishing out styling tips ever Mondays to Friday at 9:00 PM!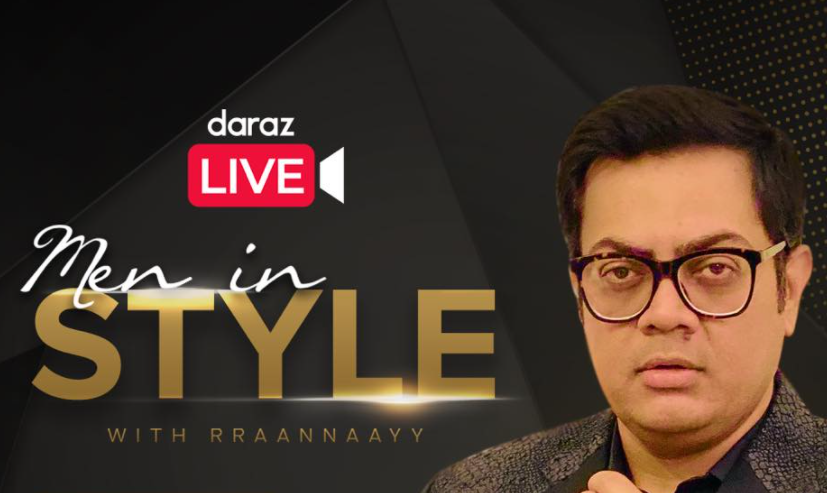 Meet Our Host Rana Asif
Dr. Rana Asif Hussain aka Rraannaayy is a very famous celebrity stylist and PR guru, he has been working in the industry over 2 decades in different horizons, currently more active in the field of styling for over past five years, he has styled many celebrities from Fashion, Tv, Film even many singers and cricketers here and abroad, also has been directing many fashion events across the globe. He is also working as Assistant Professor at Baqai Medical University and pursuing Ph. D.

Check out all our top picks from each week's recommendations from Rraannaayy!
Top Picks from Week One: 6th – 9th September

Check out the complete Daraz Live Schedule for a list of showing and timings!