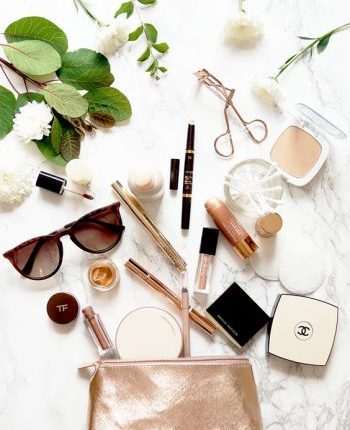 10 Beauty Products Under Rs 3000 You Would Want To Buy Immediately
The beauty world is vast and complex and with the plethora of beauty products, you can feel lost and misguided. That is why we've collected a list of the top 10 inexpensive beauty products which will have you feeling gorgeous and flawless without having the guilt of blowing up your bank account. Here are our beautiful and money saving recommendations-
Maybelline New York Fit Me- 125 Nude Beige 
This foundation is a hit amongst its users due to its light weigh and breathable formula, vast shade range and just right coverage which leaves you with a natural and dewy look all day long.
Garnier Hydra Bomb Tissue Face Mask 
This latest Garnier tissue mask promises to hydrate and revitalize your skin.  The mask feels super cool and relaxing and leaves your skin with a refreshing glow. It's perfect remedy for fine lines and tired looking skin.
L'Oreal Paris Pure Clay Charcoal Mask 
This mask gained a cult following almost immediately after its conception. This deep cleansing formula contains magnets which are supposed to draw out all impurities, get rid of black heads and leaves your skin feeling smooth and clear.
Panasonic EH-ND 52v Powerful Hair Dryer 
This hair dryer is definitely good value for your money. Feel free to try on a variety of styles without having the fear of frizz or heat damage. This easy to use hair dryer with multiple options protects and styles your hair and gives it extra shine!
L'Oreal Professional Mythic Oil Masque  
This mythic oil hair masque is the ultimate go-to if you have dry or damaged hair. With its nourishing and deep conditioning formula, it leaves your hair feeling soft, shiny and professionally styled!
Garnier BB Cream Oil Control- Medium 
This BB oil control cream is perfect for our hot and humid temperatures! This skin perfecter provides multiple benefits and leaves you with a flawless, no makeup look! It's the perfect lazy girl hack for a quick and easy every day look.
Garnier Micellar Cleansing Water 
The miracle cleansing water is a personal favorite! The tiny balls of cleansing molecules remove all makeup and impurities and the hypo-allergic formula is perfect for dry and sensitive skin.
Maybelline New York Master Drama Precise Liquid Eyeliner- Black 
This liquid eyeliner definitely tops the vast range of eyeliners out there with its intense effect, long lasting formula and smooth application. The thin and sleek gen pen is designed especially for those who dread messy eyeliner disasters!
NYX Cosmetics Ombre Blush- 03 Insta Flame
This bright and shimmering blush and highlighter is the perfect summer shade. It is super blendable and pigmented and provides you with the perfect sun kissed look!
MAC Retro Lipstick- Ruby Woo
This classic red lip became an instant hit and is infamous for suiting all skin tones. It leaves you feeling beautiful and chic and we highly recommend that you keep it with you all the time!
This beauty week, don't miss out on all these amazing beauty products!
Do Also Checkout: Algae Face Mask