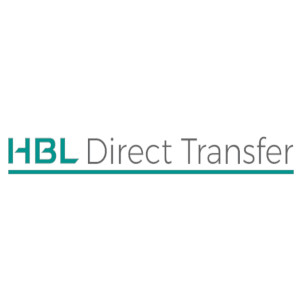 3 Reasons why Daraz and Habib Bank customers have it best!
HBL's Direct Transfer facility is a game changer. It is an open API solution, allowing HBL account holders to pay for online purchases directly via their accounts. The Direct Transfer facility does not require a log-in to HBL Internet Banking, only the customer's CNIC and the account number. Once verified by HBL through a One Time Password, the vendor is alerted of the transaction and the shipment is dispatched as soon as possible to the customer.

Now that the technical mumbo-jumbo is over with, here's three reasons why being a HBL customer is the best!
      It takes literally 2 minutes and is hassle free.
Let's face it. None of us have time anymore and that's exactly why HBL's Direct Transfer is a lifesaver. With HBL, there's no need to fill out a hundred text fields when shopping online. Just enter your CNIC and HBL account number. Almost immediately, you're going to receive a one-time password and once that's verified, your job is done. The money's going to be deducted from your account and you'll get your stuff in 3-4 days.
      Anybody can do it.
Who even knows what you have to press and click anymore? We've all had those webpage visits where we haven't had the slightest clue of what to do. Not anymore. HBL's Direct Transfer is overly simple -trust me, even my dadi figured it out. All you need are two things, and you already remember them anyways.
      It's convenient.
If you're like us, then you're always on the go. If you're also like us, then you love to shop online. So why not shop at Daraz where it's the most convenient? HBL's Direct Transfer allows you to get the job done with just two text fields and in 2 minutes.
Happy shopping!