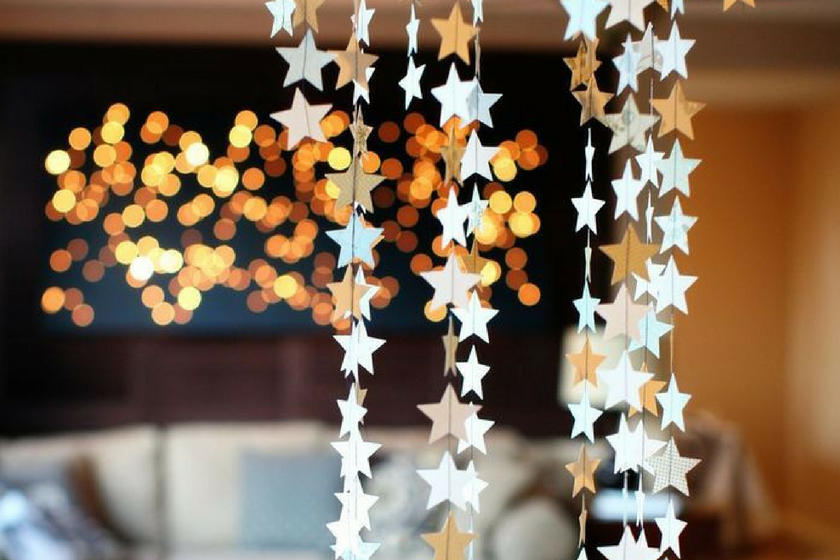 5 Things That Happen Every Year During Eid
The most festive time of the year has arrived, Eid! These 3 days are probably the most awaited days of the year and you just can't wait for all the things you've been planning to do all year long on Eid. Here are 5 things that everyone can relate to during Eid.
Home Decoration:
Home decor of course is essential to create the festive mood around you. It shakes up the look and feel of your home. It's always a good idea to get done with all the decor a day before Eid and just leave last moment cleanups for Eid day.
Cooking:
Eid is incomplete without scrumptious food. But the most difficult part is to decide what to cook. It's always a good idea to ask your loved ones what they'd like to have so that it's easier for you to meet their expectations. Biryani, Qorma, Shami Kabab and Sheer Khurma are always a safe bet.
Eating:
The first day of Eid definitely goes by stuffing your tummy with all the delicious dishes your relatives offer you when you pay them a visit on Eid. After 30 days of fasting your cute little tummy deserves some reward after all, doesn't it?
Clicking pictures:
Eid comes only twice a year and is the only time you get to celebrate and share the merry moments with your family members. You surely wouldn't want to miss the chance of capturing those moments and above all, flaunting your Eid look is a must! Especially if you've spent tireless hours shopping for your Eid jora and waiting for your turn at the mehndi stall.
Collecting Eidi:
Last but not the least, the most awaited part of Eid, Eidi! It's the time of the year when your dream of becoming rich comes true, but just for a few days! The more relatives you meet, the more rich you get, so do not miss the chance and pay a visit to all those relatives you've been wanting to meet since ages but weren't able to.