6 Best 2019 Movies That You Need to Binge Watch Before the Year Ends!
2019 has come to an end, but not without giving us some quality content o watch. Since the start of the year,we've been graced with some great movies. Top movies like Avengers Endgame and Once Upon a Time in Hollywood mark this year as a great one for the film fanatics.
Now if you're trying to make a list of new year resolutions, then we say you get done with it fast and get down to binge watching some of the best 2019 movies! Grab your popcorn, and create the right atmosphere to truly enjoy the great movies that made this year worth remembering!
Let's get started, shall we?
JOKER
Starring Joaquin Phoenix, the movie was an amazing watch for most DC fans. While some people found it not-that-great, others were left in total awe by it! Before its release, people were warned that there could be violence in the cinemas and a need of the police outside. But nothing really happened because the movie was meant about something important- bullying. It made people conscious about how bullying can affect a person. For portraying the Joker in a magnificent way, he truly deserves all kinds of best actor awards.
1917
This movie is about two young British soldiers who've been handed the important mission of crossing the German lines to stop their commander from going through with an attack that would kill thousands of British soldiers. 1917 is an obvious win of the director – a real treat to watch!
Marriage Story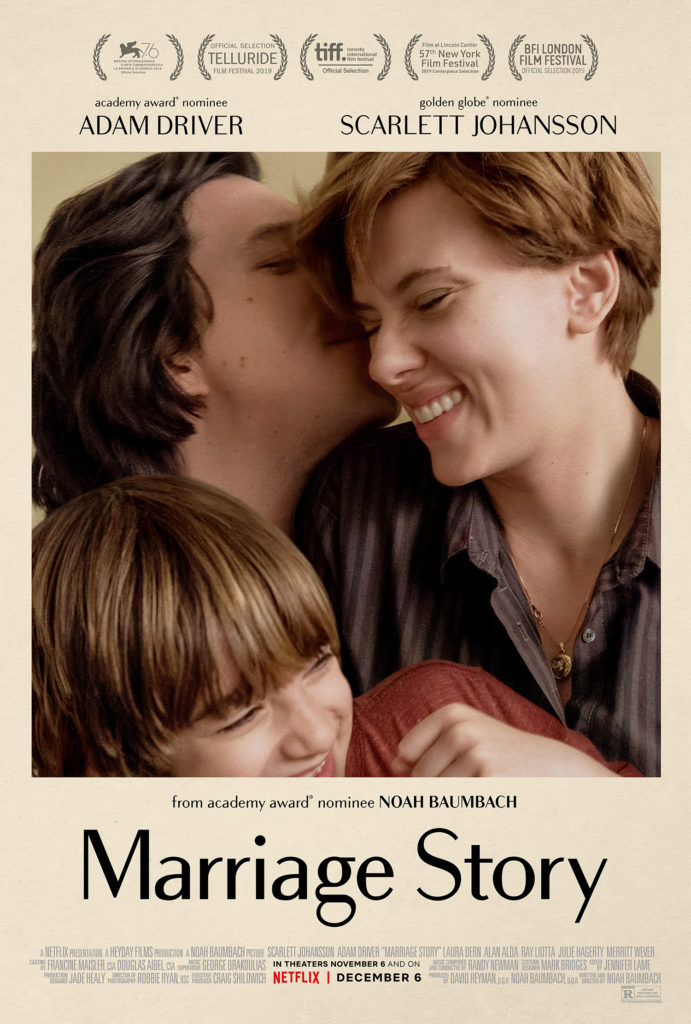 This story is about a couple that's going through a contentious divorce. The movie earned many Golden Globe nominations along with individual nods for the stars, Adam Driver and Scarlett Johansson. Critic Travers said about the movie, "It's a movie that you laugh at, but at the same time, you cry and you cry a lot. Boy, does it work."
Parasite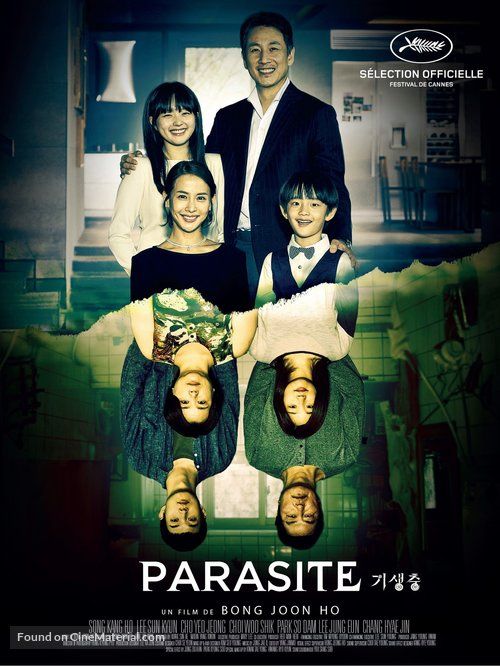 This South Korean movie received three Golden Globe nominations. The story is about a family that has nothing. Then on fine day, one of them gets a job to work for a wealthy family, who decides that she'll get everyone in her family employed at this place, without revealing they're her family. Some people might say that they really don't want to read the subtitles but after the first few minutes, you won't even realize you're reading them. Bong Joon-ho is known for his cinema mastery, and this movie is no exception!
Once Upon a Time in Hollywood…
Who doesn't love Brad Pitt and Leonardo DiCaprio? Starring both of these amazing actors, along with Margot Robbie, this movie is Director Quentin Tarantino's love letter to Hollywood! In the movie, the three stars explore the city in the 1960s, putting viewers in state of total exhilaration and thrill!
The Irishman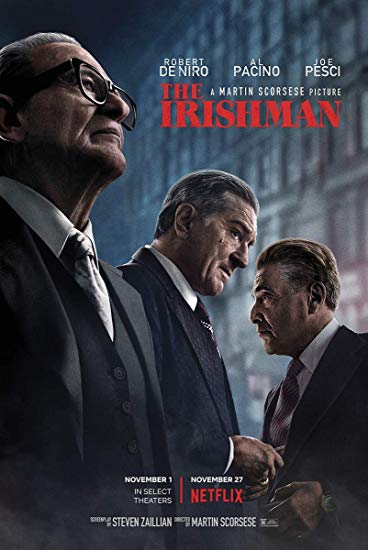 Yet another great film by Netflix, the Irishman features Robert De Niro, Al Pacino and Joe Pesci. Martin Scorsese directed the movie and anyone who watches this highly-regarded Netflix movie has only good things to say! Mature, yet exciting, you must give the Irishman a chance.
There are other movies too, but the one's we've mentioned were released more recently. You have one day to go before 2019 ends, and if you ask us, it is more than enough if you get down to binge-watching!
So buckle up, mate! You've got some film-watching to do!