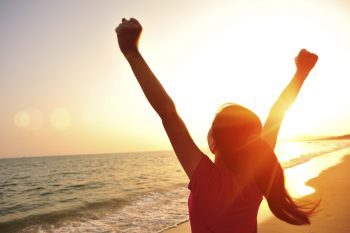 7 Products Which Will Take Your Fitness Game To The Next Level
Some really comfy shoes to get you started on your routine 
These snug pear of full support sneakers are super easy to break into and are designed to stand the wear and tear of all sorts of sports and fitness.
These dumbbells will get you some serious strength and tone  
These dumbbells are simple, durable and can be used for a variety of exercises. The heavier weights help build muscle whereas the lighter weights are good for your joints and tendons.
A Fitbit Which Will Monitor Your Progress 
This product became super popular amongst all fitness freaks because of its multipurpose features such as heart rate monitor, sleep monitor, GPS and real time work out stats. Work harder and sleep better!
Shape up with these amazingly well fitted yoga pants
It is always great to invest in comfortable and movable fitness pants which fit just right so you can conquer any sort of workout with ease and precision.
These wireless earphones will motivate you through the hardest workouts 
There nothing which will motivate you better than some hardcore music while you go through your workout grind. These sweat proof earphones have a top quality sound system and survive through your toughest workouts.
A Duffel Bag Which You Can Carry Anywhere 
This practical and functional duffel bag is super spacious while at the same time being super light and foldable. This durable and water resistant bag is fit to go everywhere with you.
A Boxing Bag To Unleash Your Strength
This high quality boxing bag comes with professional boxing equipment. So whether you're used to throwing around a couple of punches or are trying it out for the first time, this boxing set is perfect for you!
Check out amazing sales on our sports and fitness store in order to invest in your workout and your health!
Shop now >>http://bit.ly/2vFK8d4