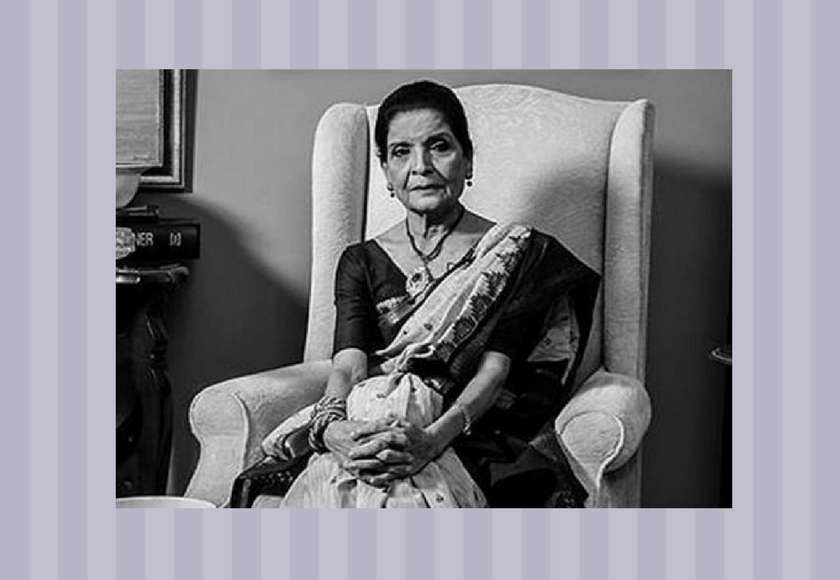 8 Zubaida Apa Totkas We Will Never Forget
The famed chef, cooking expert and mentor for millions, Zubaida Apa passed away last night bringing an end to an era.
With her often surprising quick fixes and easy DIY solutions, Zubaida Apa found a place in the hearts of Pakistanis around the globe.
We've compiled a list of eight of her most infamous household remedies (totkay) which will stay with us forever.
For healthier hair
If you feel your hair is dry and dull, then sprinkle a little milk on your scalp and comb through. Alternatively, make a mixture of one egg, 1 tsp olive / coconut / mustard oil and 1-2 tbsp yogurt and apply once a month for stronger and shinier hair!
For keeping insects away from cupboards and cabinets
Dry the leaves of a neem tree in a cool and dry area and place the dry leaves in cupboards, cabinet and even suitcases. Replace the leaves after a few months.
To get rid of acne
To rid your face of any impurities and get clear skin, take half cup of rice, half cup of corn flour and add some tomato juice in it to make a paste. Apply it on your whole face for twenty minutes and wash your face with chill water.
For polishing tarnished silverware
Restore your silverware to its original shiny state by adding turmeric and laundering detergent to one cup of water. Gently clean your silverware with an old tooth brush and dry with a clean, soft washcloth.
For oily skin
Mix together 2 tbsp egg whites, a few drops of lemon juice and olive oil, after cleansing your face apply this mask for 5-7 minutes. Rinse off with water. You can use this mask once a month.
To get rid of dark circles
Here's a simple beauty tip for beautiful eyes. Take a potato, wash it well, cut a slice and place it on your eyes for 20 minutes. Do this procedure twice a week and watch your dark circles disappear!
For softer hands
Take 1 egg yolk (zardi), half cup almond oil and mix it well. Add one spoon rose water, half spoon tincture and one spoon lemon juice, beat it well and put it in a bottle. Massage your hands regularly with this twice a day and watch them become soft and shiny.
For glowing skin
Make a face pack by combining honey, corn flour, rose water and lemon juice. Apply the paste on your whole face and wait till it dry before gently scrubbing it off. Follow this procedure twice a week for clear and glowing skin.
Do also read: Algae Face Mask in Pakistan