Outfit Ideas Inspired from Kate and William's Royal Visit to Pakistan
Many people have been awaiting the arrival of the Duke and Duchess of Cambridge, Prince William and Kate. And now that their royal tour has officially begun, they're all over the news and we just can't get enough of their amazing outfits!
Prince William's traditional Pakistani sherwani suit for the reception hosted by the British High Commissioner to Pakistan and Kate Middleton's eastern wear every-single-time has simply taken us all the back to when Lady Diana, the Princess of Wales, visited Pakistan in 1991! Not to mention the Royal couple's entry in a rickshaw has simply hit the the bulls-eye!
Here are some ideas to help you recreate William and Kate's looks as closely as possible:
The Classy Western-Eastern Combination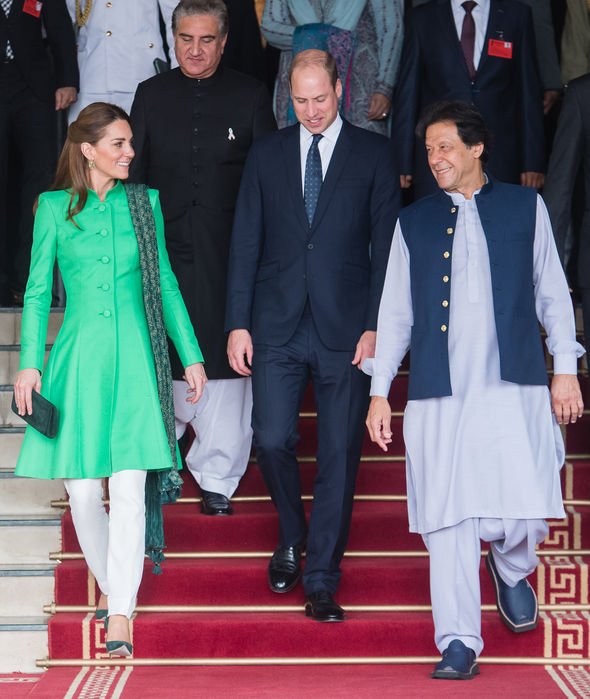 The pant-suit has been a common formal attire for men since the early days. And Prince William just reiterated during his visit that a pant-suit is a timeless dressing for men!
All you need to pull of this look is nice long coat and a matching pair of trousers/pants to pair it with.
Long Coat Options for You:
Pants/Trousers to Go With:
Kate's Shalwar Kameez Look and William's Pant-Shirt Look Could Be Your Go-To Look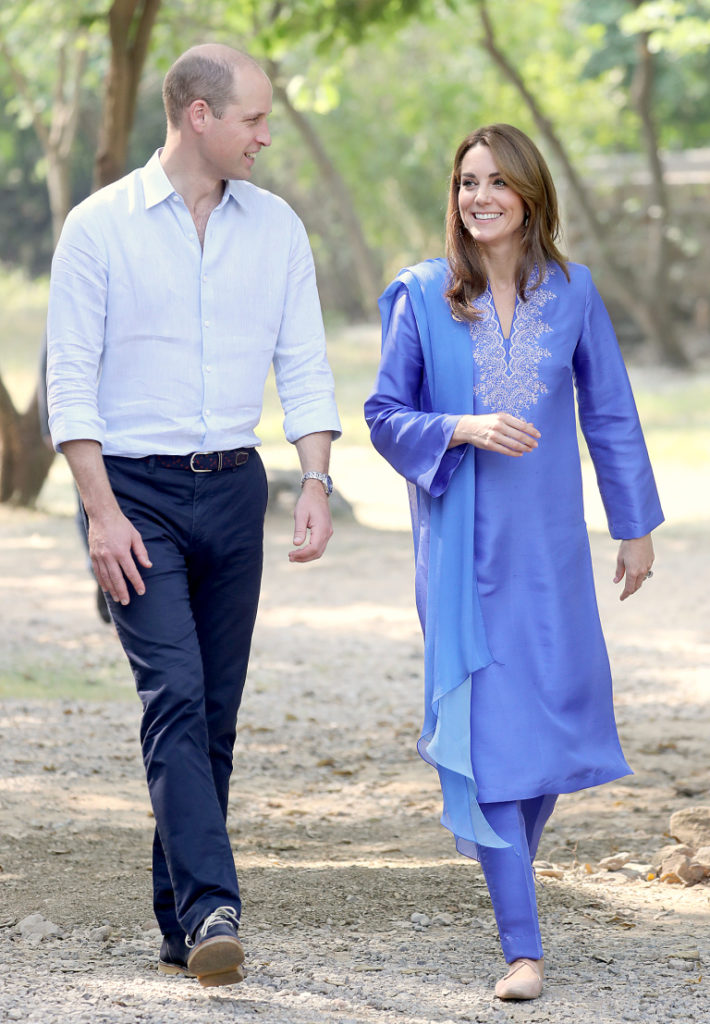 The Duke wore simple Western attire at many occasions and this semi-casual pant-shirt look is simply flattering.
If you can't find anything exactly like the Ducchess's dress, you can always mix n match a little to create a look similar to her's.
It's Time to Relive the Anarkali Frocks Again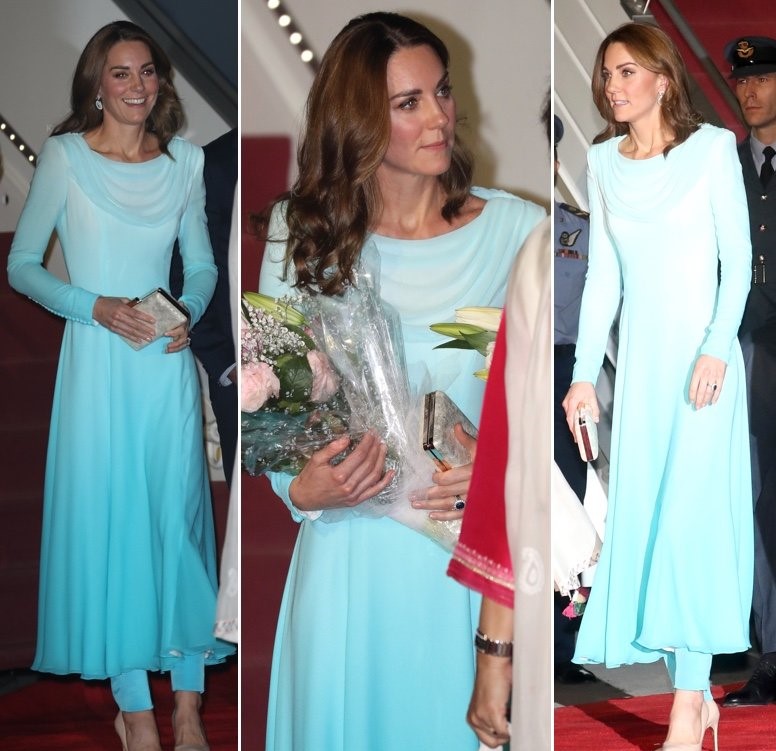 If you thought that anarkali and pishwas style dresses were outdated, then it's time to change your opinion. Kate Middleton has brought back the glamorous fashion to life, and we're in love!
A Royal Touch to the Traditional Sherwani & A Long, Glittered, Shimmering Dress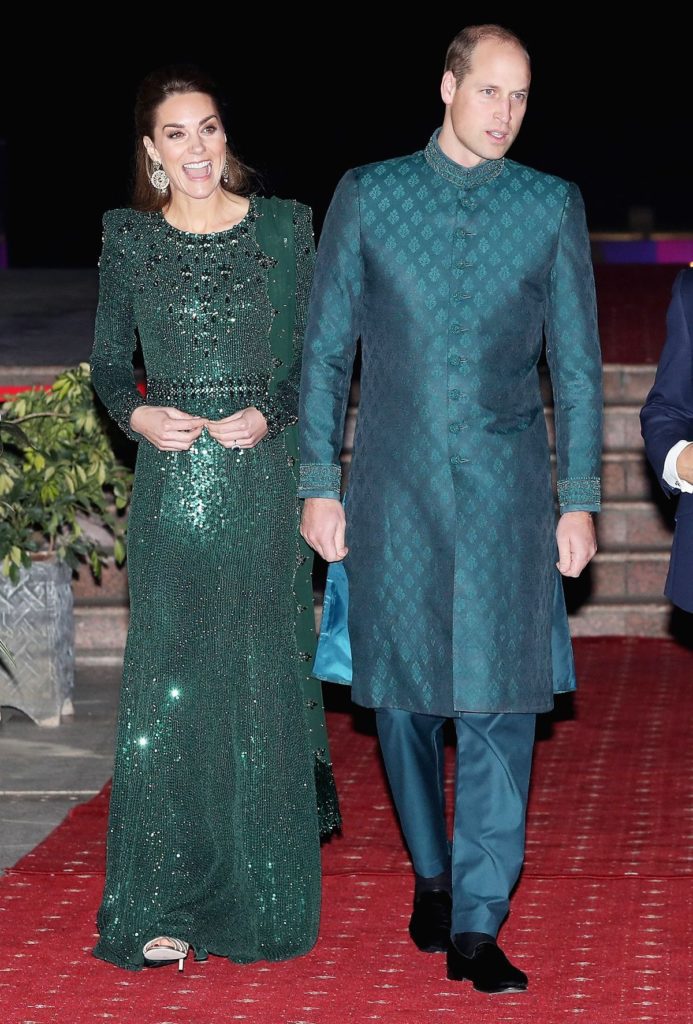 There's no doubt that Prince William carried his green sherwani by the Pakistani designer Naushemian with absolute grace and glory. And if he can pull it off so well, you shouldn't have too much trouble either!
All you need is a flattering long dress in any color that sparkles and screams elegance!
Timeless Elegance of White Trouser-Kameez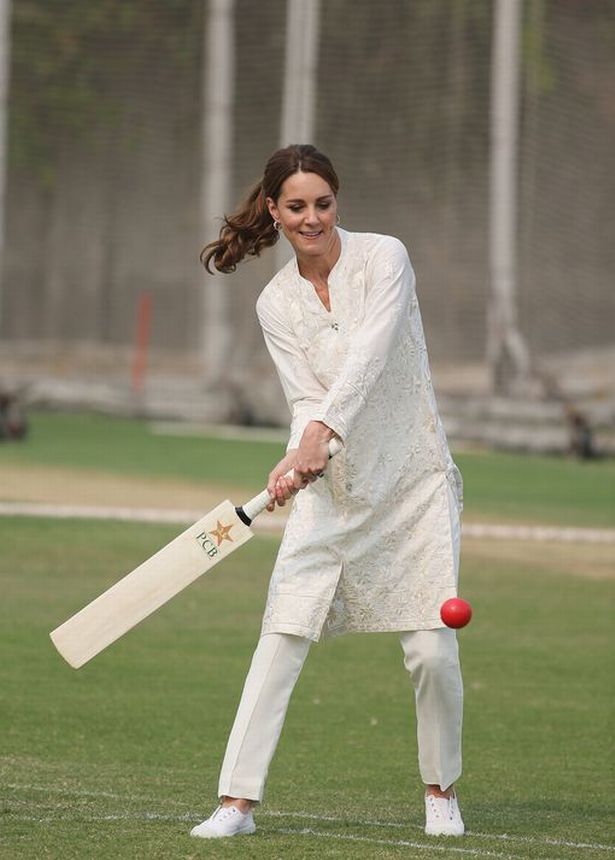 Kate Middleton sported a white trouser-kameez while happily playing cricket in Lahore! She reminded us of how beautiful an all-white attire can be!
Accessories to Match the Duchess' Looks
Kate Middleton chose minimalist look at most occasions. here are some accessories that can go with almost every look she carried!
Footwear to Match the Royalty's Dressing
Here are some shoes similar to what the Royal couple have worn during the tour thus far:
Ever since Prince William's and Kate Middleton's wedding, the royal couple has become an inspiration for not just their humanitarian acts but their iconic style as well.
Kate and William's Pakistan tour has been highly anticipated, and the nation's enthusiasm over the visit says it all. Not to mention, the people are absolutely thrilled to see Kate in Pakistani attire and William in a sherwani.
And the Duke and Duchess's most glam moment in a rickshaw has truly become a fan-moment for us all.
William, with Kate by his side, delivered a keynote speech in an event and said,
"For a country so young, Pakistan has endured many hardships, with countless lives lost to terror and hatred. Tonight I want to pay tribute to all those who have endured such sacrifice and helped to build the country that we see today."
With their kind words and gestures, Prince William and Kate have won our hearts. And of course, their dressing has always had our hearts – eastern or not!