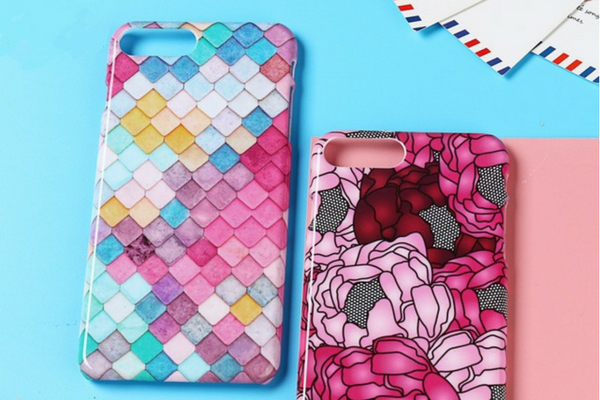 A Second Skin for your Smartphone! Part 2
We're following up on our previous entry with a list of pictorial skins for your smartphone. We've gone through some awesome patterned covers for you all and now it's time for things to take a turn for the narrative and pictorial.
This blog looks at all the covers and skins on Daraz.PK with a particular focus on prints. There are a number of printed back covers available on Daraz.PK, catering to various tastes. You can find superheroes, movies, scenery, quotes with a scenic background, and much more!
So why not shed your phone's old skin and add some personality and character to the proceedings . We dig these. You might too!
Squish to Release 
What's better than a cat on the cover of your phone? A 3D squishy cat which you can- you guessed it- squish to relieve stress. Users with the latest iPhone and Samsung smartphones can make the most of this ingenious print which combines cute with functional to help relieve stress in more ways than one.
Sherlock's home! 
Knock, knock. Who's there? Add panache to your smartphone with this cover representing the home of legendary fictional detective Sherlock Holmes – 221B, Baker Street.
Destination Hogwarts 
Indulge the Harry Potter fan in you with this delightful moonlight-themed cover featuring Harry Potter's school – Hogwarts.
Le Eiffel! 
Fancy reminding people of the city of love? Get this Eiffel Tower cover, available for most phones, in different patterns and colours. Sure it's cliched, but no matter how hard we try, we can't shake off our adoration for this universally recognized and iconic symbol of love. 
You can look, but don't touch my phone No one wants others peeking at their smartphone. This cover ensures that people get the message in a funny but firm way, with stylish graphics and colours adding to the aesthetic appeal of the phone in question.
Rock'n'roll! 
Guitar enthusiasts can make the best of this elemental Multi-color Guitar cover, available for a number of phones, to add a musical note to their smartphones. It's bifurcated into two competing forces of nature: water and fire. If that's not rock and roll, what is? 
Game of phone skins! 


Show off your love for Game of Thrones with this cover featuring Jon Snow. Winter has indeed come.