All the Features Huawei Y6s is Packed With!
Huawei is back with a new phone, Huawei Y6s, that is expected to launch by the first week of Febuary 2020. The phone is going to be a great addition to the phone market. Huawei Y6s is priced at Rs.20,899 that is around $156. Here are all the details you need to know about the features and specs that this phone is packed with.
Display
The Huawei Y6s has a very impressive 6.0′ Dewdrop display with an 87% ratio of screen to body. This display is ultra-broad and is great for gaming, browsing and reading. The phone blocks out harmful blue light with its screen, protecting the eyes very well. Huawei Y6s comes in two colors: Orchid Blue and Starry Black and both have different textures. Orchid Blue has an upper glossy part and a lower matte part which resists fingerprints effectively. The black one however shimmers with hidden reflective particles in the light and glitters with unique charm exactly like stars on the sky.
Storage
Huawei Y6s allows you to keep your favourite movies, photos, apps and files with 64GB ROM memory and 512 GB expandable storage. It also has an EROFS technology and can automatically compress the pre-installed files to a very small size for up to 2GB more storage.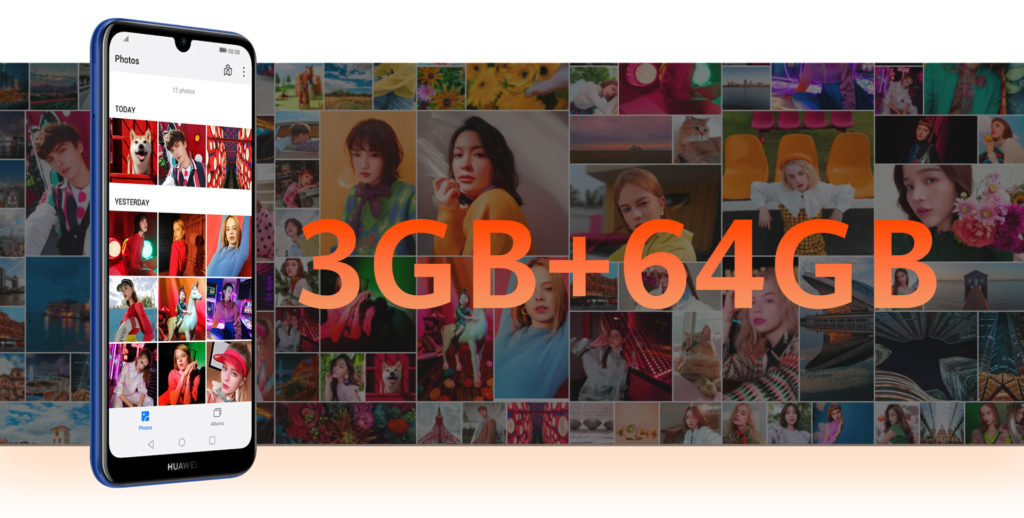 Performance
The Y6s by Huawei has a built-in Octa-core chipset that includes four 2.3 GHz big cores and similarly four 1.8 GHz tiny cores. This enhances the performance to full speed and also lowers the power consumption. The phone also has a rear fingerprint sensor and face unlock. It can be unlocked in a flash and makes sure your personal information is fully protected.
The phone is also equipped with Super Linear Speaker and powerful smart PA and can intelligently deliver deeper bass and trebles in loud music. It can act as a personal speaker whether you're listening to music at home, at a party, in the car or at a gathering.
Other than that, Huawei Y6s is also supported by EMUI 9.1 which is not only simple and easy but also intuitive.
Camera
Huawei Y6s possesses a 13MP rear camera and an 8MP front beauty camera. Not only this, it features a wide f/1.8 aperture lens with up to 50% more light and this way, the quality and clarity of the shots will get better whether its day or night.
Battery
The all new Huawei Y6s sports a 3,020 mAh battery with intelligent battery optimization. You phone keeps going all day with the software that works with hardware synergy.
Are you planning to buy Huawei Y6s already?