All the Answers You Wanna Know About an Airfryer
Have you seen the all new, hot, trending kitchen appliance? The instant pot that helps you cook without the use of oil? Yes, we're talking about an Air Fryer. Incase you haven't, this post will cover all the details you need to know about an Air Fryer, how you should be using one and what are some mistakes that you need to avoid while using an Air Fryer.
What is an Air Fryer?
You can call it a convection oven. Shaped more like a basket, an Air Fryer helps you cook or fry your food by pumping hot air throughout the unit. It does say it can produce results exactly like a fryer without using oil and is going to be a healthy alternative but this statement can be a little misleading. The food does turn out crispy but you'll still feel lack of flavour and texture without oil. So, if you're craving for french fries but do not wish to consume all those calories, just air fry them. They won't be as good as the oily, fatty ones but they can easily satisfy your cravings.
What Can You Cook in an Air Fryer?
All sort of stuff can be cooked in an air fryer. All you need to do is use less than a tablespoon of oil and either brush it on your food or spray it for good results. Frozen food can be defrosted and even cooked till it's crispy and delicious. You can even make french fries or cook the frozen ones. You food can be baked, fried, grilled and even roasted. So, whether you want to bake a muffin or a cupcake, grill your chicken fillets, fry your samosas or roasted veggies, you'll be able to do all that in an air fryer.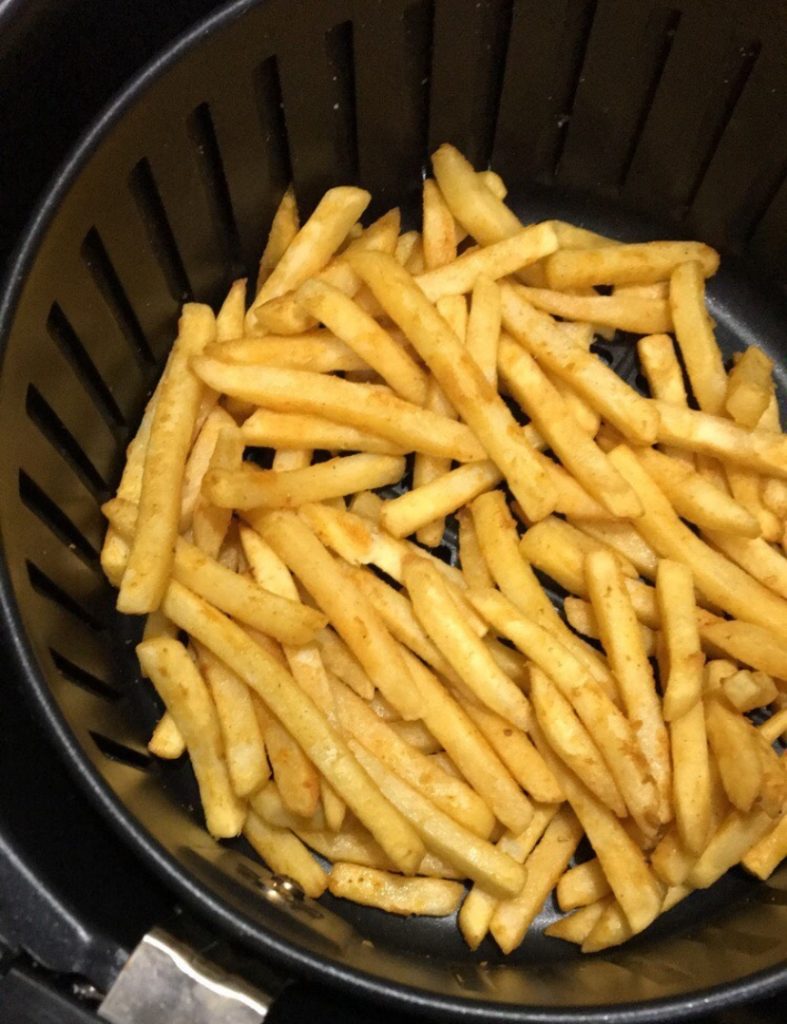 Some Mistakes You Need to Avoid
Do not buy the wrong size
Do not overfill your air fryer
Do not just leave your food. Check it time to time
Do not cook battered stuff
Do not leave your air fryer dirty
How to Choose the Right Air Fryer
There is nothing you really need to see while buying an Air Fryer but all you need to focus on is the brand you're planning to purchase. Just make sure you buy the right size that fits your needs. A few good Air Fryer brands include the following:
So, are you ready to fry 'em fries the healthier way? 😉