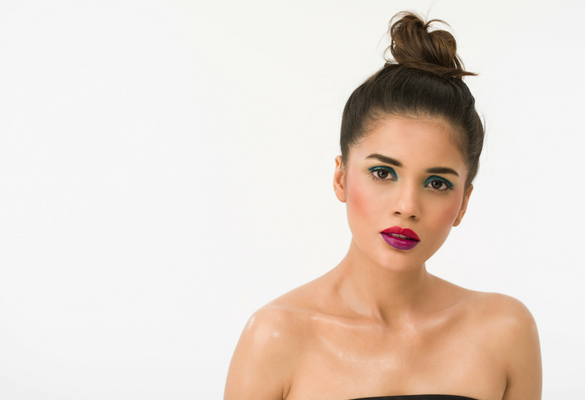 Apoca-lips: How To Perfect The Two-Toned Lip
Why wear one colour when you can wear two? The two-toned lip has been the latest and hottest trend to grace the beauty world and that means it's an instant must-try for us!
This look involves using two different shades of lipsticks and keeping them completely separate from each other – which means not smacking your lips together, ladies!
Here's your guide to achieve the look:
Lips: To achieve two-toned lips, use the Color Riche La Palette Matte to apply red on the upper lip and purple on the bottom lip.
Eyes: Use the Infallible Eye Paint Primer to smoothen the eye surface before applying the Infallible Eyeliner as an eye-shadow to add a pop. Perfect your eyes with the Baby Roll Mascara.
Face: To complete the look, use the Infallible Blush Paint Palette on the cheeks and cheekbones.