Apple Introduces the all New M1 Macbook
Apple's Macbooks have always set a benchmark for exceptional machines. Holding the title of the best selling 13-inch notebook in the world, it boasts a smooth, sleek design paired with an almost seamless running operating system. With the introduction of the new MacBook Air, 13-inch MacBook Pro, and Mac Mini with a new M1 chip, Apple is now stepping ahead of the curve once again.
What is the Apple M1 Chip?
The new M1 chip is the first ever in the family of chips that will be designed by Apple itself specifically for use in the Mac. This is the most powerful of any chip that has come out of the company and is said to bolster performance and give a truly transformative experience when using Macbooks.
The M1 chip promises a 3.5 times faster CUP and up to a 6 times faster GPU. Along with access to the biggest collection of apps ever available on a Macbook. These are truly remarkable machines that deliver incredible value for the performance they deliver.
Here are some special features the new Macbooks have to offer!
Better Battery Life
The new M1 chip is going to provide users with up to 2x longer battery life than previous Macbooks. This makes it perfect for long work hours or for when you are on-the-go! Reports from users have shown that the Macbook Pro does give a slightly longer battery life on a single charge than the counterpart of the Macbook Air but both still boast stellar performance without taking too much power.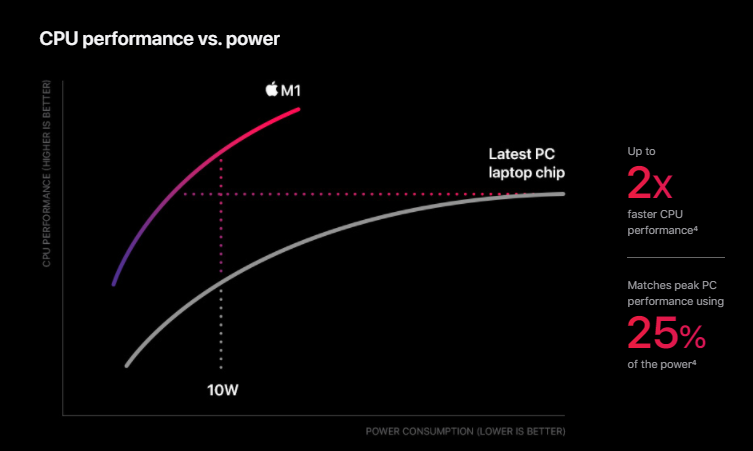 Faster Processor Speed
A faster, smoother running processor is perhaps one of the most raved about features of the new M1 apple Macbook. The apps are quick to launch and load faster than the blink of an eye according to some user accounts. The laptop is quick to launch after its been put to sleep and doesn't buckle under heavy programs or video editing.
Great Design
Silver and Space Gray remain the popular colors for the Macbook that still boasts the same, sleek design. The Macbook Pro comes with a touch bar to help make navigation easier. The lightweight, easy to carry design is amazing for those who want excellent performance on the go.
Better Security
If you're someone who values security for your files, the new M1 laptops are the best on the market for security. With hardware‑verified secure boot, automatic high‑performance encryption for all files, and new security protections built deep into the code execution architecture of M1 – you can bet your data will be safe and protected.
The Verdict
If your goal is to find an exceptional machine with fast performance, impressive battery life and you're willing to invest a little more money then the Apple M1 Macbook is definitely not going to disappoing!