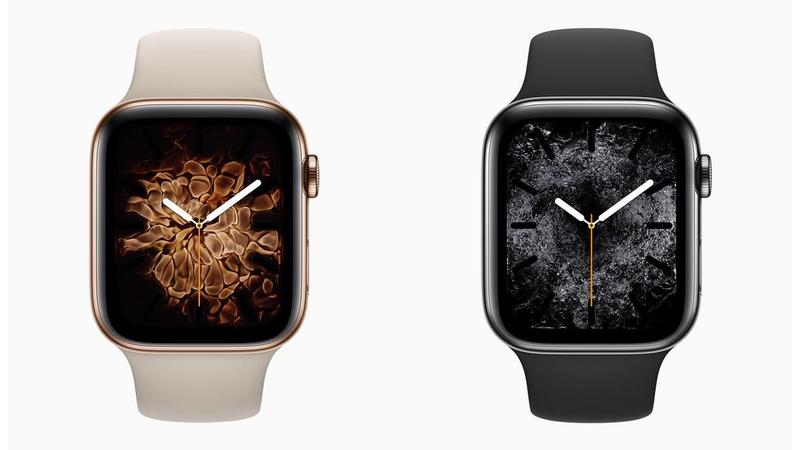 Apple Watch Series 4 vs Apple Watch Series 3: Let's Compare?
Ever since Apple has entered the world of smart devices, their fan base has seen an annual increment of millions of followers in Pakistan. What compels them to take a bite out of the Fruit? Innovation? Quality Control? Loyalty?  Reliability? Talk to some fans here, and they'll tell you that it's all of the above.  We've seen devices like the Apple Smartwatch grow into a reliable device ever since it's early launch in 2015. Now we've come to a time where Apple Series 3 and 4 both are running out of stock. But which one is better for you? Let's compare the differences between Apple Watch Series 4 vs Apple Watch Series 3 and break down the better device for you by Apple Inc.
Performance: Apple Watch S4 vs S3
In simplest of words, Apple Watch 4 is a premium device while Watch 3 has a slightly older technology at a much lower price. Performance wise, the Apple Watch 4 has a new S4 Chipset that makes it twice as fast as the Series 3 Watch. The Series 3 is embedded with the S3 chip, which is not all that powerful but it still fulfills all the functions the Apple Watch Series 4 does. The Series 3 seems to run smoothly on watch OS 4 as well as watch OS 5. The BIG difference in performance is that Apple Watch Series 4 can deliver Electrocardiograms (for monitoring heart rate) as well as Fall Detection on demand.  If monitoring health is a major concern for you, then it's time to upgrade to the Series 4 Apple watch, else, you're good with your series 3.
Display: Apple Watch S4 vs S3
Though the S3 has inherited the OLED screen from the S2 series, the S4 series has an even better OLED display, for a watch. By being stretched at the edges, it provides 30% more space for apps. And despite the size, Apple Watch's battery is able to manage it without heavy drainage. When it comes to the display, S4 definitely wins, but that totally depends on whether you really need a bigger screen. This design is acceptable as stylish smartwatches for men-women worldwide.
Design: Apple Watch S4 vs S3
Design is something that has definitely changed since the previous version. Compared to the Series 3 Apple Watch, the Series 4 is designed much thinner and also has a Digital Crown that facilitates features like On Demand Electrocardiogram, Fall Detection as well as precise touch feature. The new speaker is louder than the previous model's, which will help the device's Walkie-Talkie Feature. Apple has also designed the Series 4 with a Black Ceramic and Sapphire crystal to improve the cellular service. The battery, however, works the same old 18 hours. Nothing new there. If you're into having the latest tech toys with the latest specs, the S4 can do some justice, else stick to the S3, it's still got a lot to offer.
Verdict: Apple Watch S4 vs S3
Both the watches aren't exactly light on your wallets. The Apple Watch Series 3 starts from $279, which is equivalent to Pakistani 39099/- Rupees. While the Apple Watch Series 4 price starts at a staggering $399, which is equivalent to Pakistani 55915/- Rupees. Both smartwatches are premium and offer a lot more than what other companies are offering in their devices. However, when it comes to having the latest specs, being lighter and good looking, the Series 4 Apple Watch takes the cake, but at a hefty price tag. If you're on a tight budget, the Apple Watch Series 3 is a cheaper alternative that is more than capable to manage your fitness regiment, help you stay connected and look good on your wrist. Either or, it depends upon how much you want to spend.