What's New in the iOS 13 Update?
Update: If you want to see what we think of the update, read our review here!
Rarely do Apple's iPhone updates create as much buzz as the upcoming iOS 13 update. Packed with a bunch of exciting new features, this update is definitely going to be a game changer for iOS. Here's an unpacking of the iOS 13 update with our top picks of upcoming features!
When Will iOS 13 Be Released in Pakistan?
The tentative launch date for iOS 13 update in Pakistan is September 20th 2019.
What Phones Are Compatible with iOS 13?
The new update will be compatible with the following iPhone models:
iPhone XS
iPhone XS Max
iPhone XR
iPhone X
iPhone 8
iPhone 8 Plus
iPhone 7
iPhone 7 Plus
iPhone 6s
iPhone 6s Plus
iPhone SE
What to Expect from the New iOS 13 Features?
Dark Mode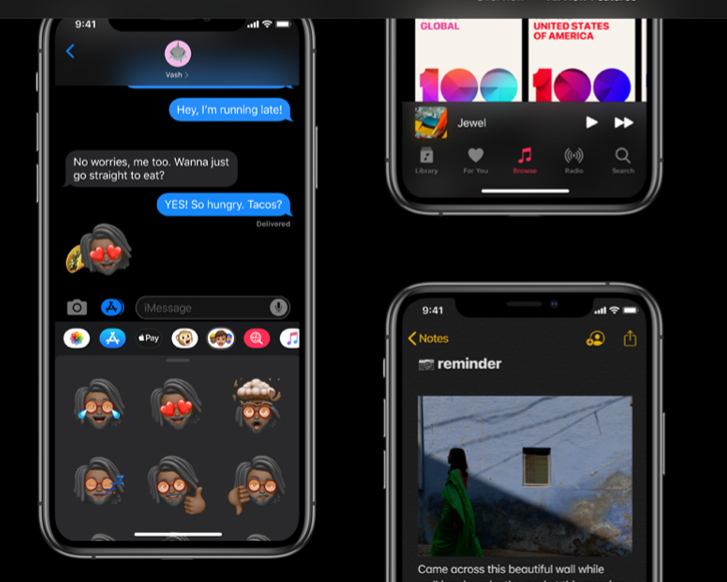 The most hyped up feature in the iOS 13 update has got to be the new Dark Mode. This option gives your phone a stunning darker color scheme that works for low light environments without straining your eyes. You can control this mode through Control Center or have it scheduled to switch on/off at certain times of the day.
Brand New Photo App Updates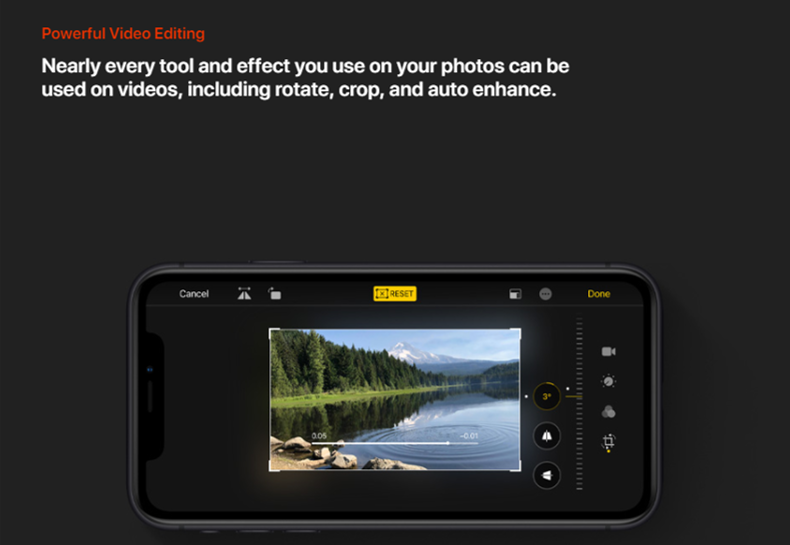 The new iOS 13 update features include a host of interesting changes to your photos app. Now you can view a more personalized feed and filter out your pictures exactly the way you want. In addition to this, you now have greater control over editing your pictures. No need for third party editing apps because you can edit directly from your photos app.
Other features we love from the photo app updates includes the ability to remove similar shots and unnecessary clutter like pictures of receipts, documents, and screenshots. This means you can see an unfiltered view of just your camera photos easily.
Additionally, you will also be able to edit videos the same way you edit pictures and no longer will the video be irreversibly edited. You can always bring back the cropped video whenever you want.
Sign in with Apple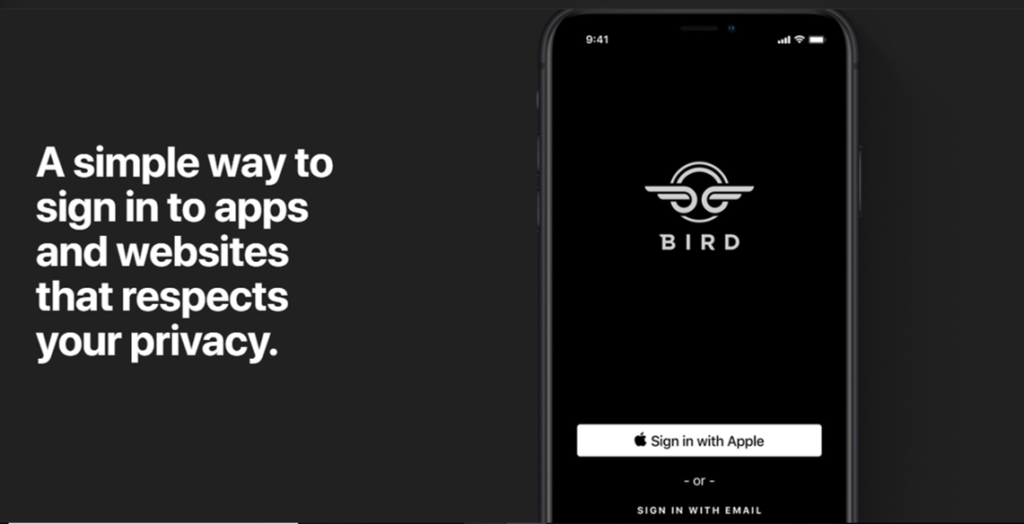 Just like you have the option to sing in with Facebook across websites and apps, you will now have the chance to sign in to apps and websites using your Apple ID. Use Face ID or Touch ID and you're good to go!
The best part? If you don't want to share your email address with particular apps, Apple ID now lets you choose a unique anonymous ID that will forward emails to your actual email address. Not bad, eh?
Siri
Siri is getting a new voice! The update will not only make Siri sound more natural and human but it will also allow more personalized suggestions on your phone. It's even getting a new Indian-English accent voice option!
If you're someone who uses Siri to send messages, you'll enjoy the new seamless dictation to command integration. Now you won't have to review the message Siri types manually. Simply say "tap send" and Siri will be able to do it for you!
Memoji and Messages
Do you enjoy playing around with your memoji? Good news! The new update will now allow you to customize your memoji and animoji to greater extents. Make it look more like you with over 30 new hairstyles and 15 new accessories!
In addition to this, the update will also automatically generate sticker packs based on your Memoji and Animoji characters. Express yourself like never before!
Keyboard
You may be familiar with the swipe-to-type format of certain android phones that is so popular and loved by many. Now you can swipe your finger from one letter to the next to enter the word without having to remove your finger from the keyboard.
Faster Navigation and Launch
The best part of any update is when your apps start working together in harmony and smoothly. Expect your apps to launch up to 2x faster in iOS 13.6 than they did previously with a 30% faster Face ID unlock in iPhone X, XS Max, iPhone XR.
Smart Battery Charging
A great new feature is the smart battery charging option. Now you can slow the rate of your battery aging because your iPhone will be able to learn your daily charging routine and wait to finish charging past 80% until its sure you will need to use it.
Menstrual Cycle Tracking
All you ladies out there, listen up! You no longer need to rely on third party apps to track and predict your menstrual cycle. Keep a log of your dates, symptoms, and see visual graphics of everything all through your integrated health app!
Multiple Language Detection
In addition to a new roman Hindi keyboard that can also work for certain key Urdu phrases, you also have the option of dictating texts to your phone in different languages. Again, if you're someone who enjoys dictating a lot of commands to Siri, you'll definitely enjoy the freedom this update brings you.
Reduce Your Data Usage
Always running out of data? The low data mode in the new update will help reduce your data usage over your selected cellular or Wi-Fi network. Not only will you save data, you will also be able to save battery when background refreshes and downloads are halted!
So are you excited for the new iOS 13 update? What's the update you're most excited for? Let us know!