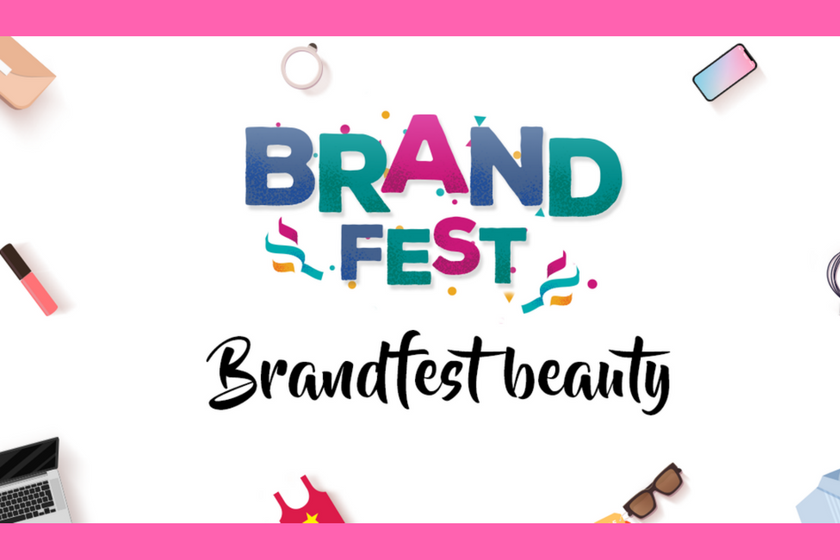 Beauty And The Brand Fest
From pamper packages to hair makeovers and cosmetics, Brand Fest brings you the hottest beauty brands in the market! With new deals and categories unlocking every day, you can now enjoy mind blowing discounts from the 20th of February till the 1st of March! So here are the best beauty products that you absolutely have to get your hands on!
Brighten up dull and sensitive skin with the Physiogel Daily Defense day cream! The hyper-allergenic ingredients help lock in moisture and sooth irritated skin.
For instant super model skin, the L'Oreal Paris Infallible Matte foundation is an actual must-have! This long lasting, matte finish foundation leaves you with a hydrating glow.
This night cream gives you the complete overnight restorative treatment and helps repair your skin so it feels soft and rejuvenated just when you're about to start your day!
A little bit of retro, a little bit of luxe! This addictive Makeup Revolution Retro Luxe Matte Lip Kit includes everything you need to create a bold, long-wearing pout.
Take your lashes to paradise with voluptuous volume and intense length!  And the best part? No flaking. No clumping. No smudging.
If you are looking for a highlighter that does it all, look no further! With 8 different shades (5 baked and 3 pressed), you can pick your favourites to create the perfect glow for your skin tone.
Presenting Brand Fest where you can shop from every brand under a single roof!
http://bit.ly/2oizh3P