Beginner DSLR Cameras For Students in Pakistan
Photography is no doubt an impressive hobby! If you're one those people who are passionate about photography and love capturing the moments at the right time, then you know your smartphone's camera isn't enough especially if you're beginner searching to an affordable dslr camera for vlogging.
People who are passionate about photography are often on the look out for best professional camera that will capture the true beauty that the nature offers, however, most of DSLR cameras available are super expensive.
Especially if you're a student, you're always on a budget and are not able to fulfill your passion which is a major bummer! But, we've got some good news for you.
We've listed down budget good quality and professional DSLRs that won't completely break you bank and give you the perfect shots that you're so fond of so check out these DSLR cameras for students you can buy online!
These include the popular brands like Canon, Nikon, Fujifilm and Pentax that have been manufacturing premium professional cameras for all!
Beginners DSLR Camera for Students in Pakistan
Canon 200D DSLR
Nikon D3500 DSLR
Nikon D3200 DSLR
Canon EOS 750D DSLR
Canon EOS 3000D DSLR
Canon EOS 4000D DSLR
Pentax XG-1 DSLR
Nikon D5600 DSLR
You can get the following DSLRs when you're in a budget
Specifications:
24.2MP APS-C CMOS Sensor
DIGIC 7 Image Processor
3″ 1.04m-Dot Vari-Angle Touchscreen LCD
Full HD 1080p Video Recording at 60 fps
9-Point AF System; Dual Pixel CMOS AF
Native ISO 25600, Extended to ISO 51200
Up to 5 fps Continuous Shooting
Feature Assistant; Microphone Input
Built-In Wi-Fi with NFC and Bluetooth
EF-S 18-55mm f/4-5.6 Lens
2) Canon EOS 750D DSLR
Specifications:
24MP – APS-C CMOS Sensor
ISO 100 – 12800( expands to 25600)
3″ Fully Articulated Screen
Optical (pentamirror) viewfinder
5.0 fps continuous shooting
1920 x 1080 video resolution
Built-in Wireless
555g. 132 x 101 x 78 mm
Specifications:
24MP – APS-C CMOS Sensor
No Optical low-pass (anti-aliasing) filter
ISO 100 – 25600
3″ Fixed Type Screen
Optical (pentamirror) viewfinder
5.0 fps continuous shooting
1920 x 1080 video resolution
365g. 124 x 97 x 70 mm
Specifications:
18-megapixel APS-C-size CMOS sensor
DIGIC 4+ image processor
9-point AF with 1 centre cross-type AF point
Standard ISO 100 – 6400 (expandable to 12800)
Wi-Fi supported
5) Canon EOS M10 Mirrorless Digital Camera
Specifications:
18MP – APS-C CMOS Sensor
ISO 100 – 12800( expands to 25600)
3″ Tilting Screen
4.6 fps continuous shooting
1920 x 1080 video resolution
Built-in Wireless
301g. 108 x 67 x 35 mm
Specifications:
16MP – APS-C CMOS Sensor
No Optical low-pass (anti-aliasing) filter
ISO 200 – 6400( expands to 100-25600)
3″ Tilting Screen
6.0 fps continuous shooting
None1920 x 1080 video resolution
Built-in Wireless
331g. 117 x 67 x 40 mm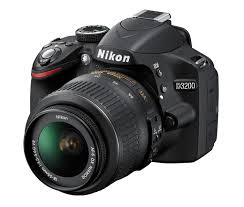 Specifications:
24MP – APS-C CMOS Sensor
ISO 100 – 6400( expands to 12800)
3″ Fixed Type Screen
Optical (pentamirror) viewfinder
4 fps continuous shooting
1920 x 1080 video resolution
505g. 125 x 96 x 77 mm
Specifications:
18MP – APS-C CMOS Sensor
ISO 100 – 6400( expands to 12800)
2.7 Fixed Type Screen
Optical (pentamirror) viewfinder
3.0 fps continuous shooting
1920 x 1080 video resolution
Built-in Wireless
436g. 129 x 102 x 77 mm
Specifications:
16MP – 1/2.3″ BSI-CMOS Sensor
ISO 100 – 3200
24-1248 mm F2.8-5.6 Zoom Lens
Sensor-shift Image Stabilization
3″ Fixed Type Screen
200k dot Electronic viewfinder
9 fps continuous shooting
1920 x 1080 video resolution
Built-in Wireless
567g. 119 x 89 x 98 mm
10) Nikon D5600 DSLR
Specifications:
24MP – APS-C CMOS Sensor
No Optical low-pass (anti-aliasing) filter
ISO 100 – 25600
3.2″ Fully Articulated Screen
Optical (pentamirror) viewfinder
5.0 fps continuous shooting
1920 x 1080 video resolution
Built-in Wireless
465g. 124 x 97 x 70 mm
Specifications:
20MP – APS-C CMOS Sensor
No Optical low-pass (anti-aliasing) filter
ISO 100 – 51200
Sensor-shift Image Stabilization
3″ Fully Articulated Screen
Optical (pentaprism) viewfinder
5.4 fps continuous shooting
1920 x 1080 video resolution
Built-in Wireless
678g. 91 x 123 x 73 mm
Weather Sealed Body
If you're looking at more Buying Guide Ideas, you can check out more blogs at Daraz Life
Top trending camera in Pakistan: Nikon D5600 | Sony Alpha A7 III | Nikon D7000 | Nikon D70 | Canon 200D | Canon 1200D | Canon M50 MK II