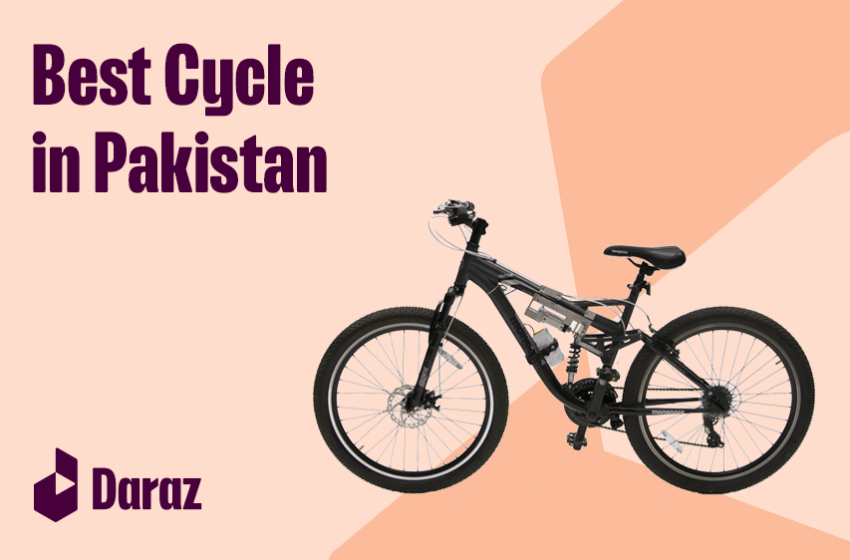 Bicycle Buying Guide: Best Bicycle Price in Pakistan 2022
So, you are thinking of riding a bike to maintain a healthy lifestyle? Then you must be looking for the best bicycle price in Pakistan that fulfills your requirements without costing you an arm or leg. The blog has compiled all the best bikes available in Pakistan at your price range.
Best Bicycle Price in Pakistan 2022
Bicycle price in Pakistan starts from Rs. 15000. However, the cycle price varies on its features such as braking system, body frame, adjustability, etc. Here are some of the best bicycle that you can buy in Pakistan in affordable rates.
| | |
| --- | --- |
| Best Bicycles | Prices in Pakistan |
| Trinx Hybrid Cycle | Rs. 75,999 |
| Morgan 26-inch BMX Bicycle | Rs. 27,000 |
| Foldable Speed Bicycle 26 Inch | Rs. 28,499 |
| Trinx 17-Inch Road Bike | Rs .60,499 |
| Speed Bicycle (SP7070) 24 inches | Rs .22,999 |
| Giant ATX | Rs.109,249 |
| Lazer Star 20-Inch Bicycle for Kids | Rs. 21,999 |
| Lazer Star Speed 26 inches Bicycle | Rs. 25,999 |
| Sohrab cycle 22 Inches | Rs.16,500 |
Top 10 Cycles to Buy in Pakistan
1. Morgan 26-inch BMX Bicycle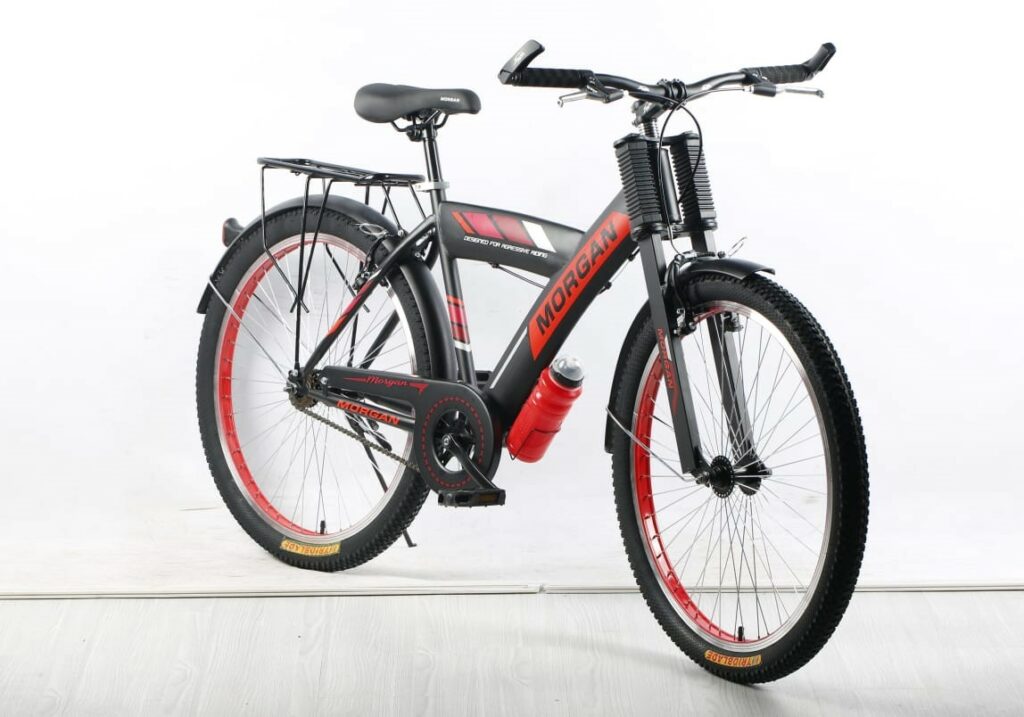 Morgan bicycles' craftsmanship is as long-lasting as our sweet childhood memories. This Morgan BMX cycle is a perfect gift for your child this birthday. Available at a reasonable price in Pakistan, Morgan 26 inches BMX cycle is suitable for 14 to 40 years old. With its adjustable wheels, disc brake system, and alloy frame. It's time to go on a racing adventure with your peers!
2. Foldable Speed Bicycle 26 Inch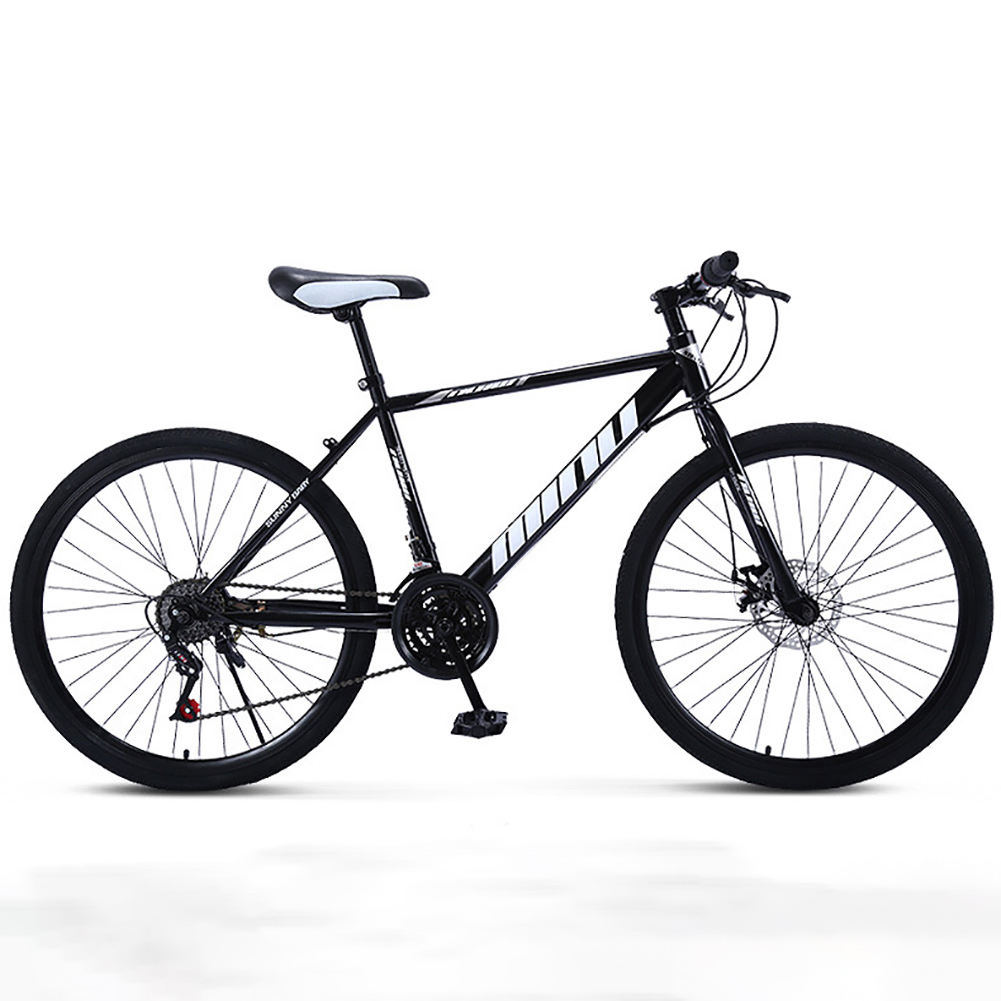 If you love riding off-road then this is a perfect option for you. With its 26-inch wheels, you can enjoy riding it on mountains or sidewalks. It is suitable for all ages because it is designed with an 11 gears system which will allow this bicycle to experience a speed up to 240F KS. You will get an additional lock gear system for the safety and protection of your cycle from stealing.
3. Trinx Hybrid Cycle
With an economical bicycle price range in Pakistan, the Trinx hybrid bicycle is the best of both worlds. If you are fond of riding on mixed terrains, then this bicycle is your ideal partner. The upright riding position prevents any outright speed, and the lightweight alloy will help you shift efficiently on mountainous terrains.
The mechanical disc brakes, 700c wheels, and versatile gear will provide you with safety and comfort on and off-road.
4. Trinx 17-Inch Road Bike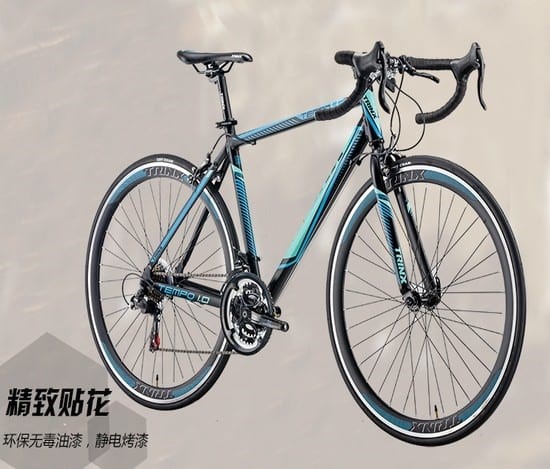 With its commitment to the riding culture, Trinx is skilfully penetrating the global market. Perfect to ride on a smooth road, the Trinx 17 inches road bike is your best fitness partner. The V brake system will accommodate you on your fitness journey and also on your daily commute.
The lightweight alloy frame and 700c wheel size enhance its durability and performance. This sophisticated product line is available in matte black and green colors.
5. Speed Bicycle (SP7070) 24 inches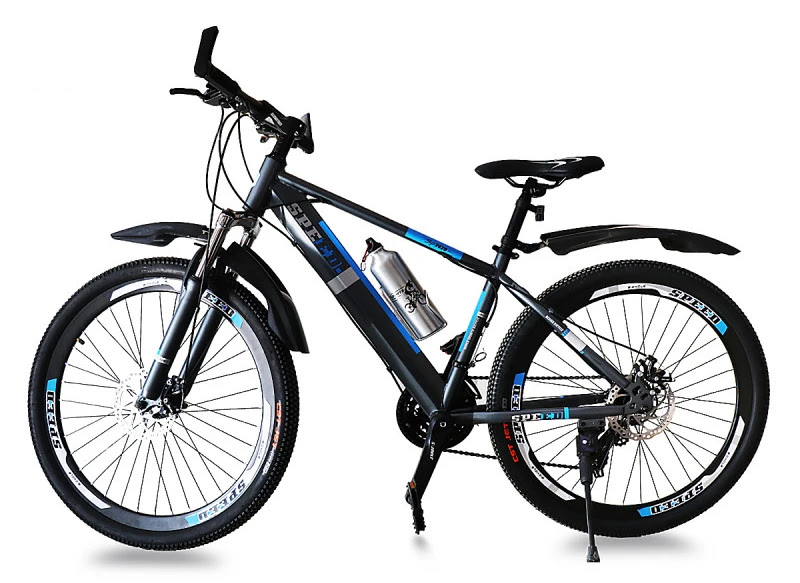 If you are tired of hard paddle push and looking for a cycle that is good in speed and gives you an effortless ride. Then, Speed Bicycle SP7070 is just for you! Enjoy a speed limit from 15mph to 35 mph. It has a built-in 24-inch frame with a 21-speed gear system, which gives an additional boost while riding. The breaks are of high quality and can be easily stopped without any hassle.
6. Giant Talon Bicycle
Giant has been a global leading force in developing high-quality bicycles and gears, since 1972. Through constant innovations, they have revolutionized technology and redefined the limits for your off-road adventures.
If a cycle's size is more of a concern, then Giant Talon provides a variety of sizes that matches your height. The stylish trekking green aluminum frame, custom saddle, and mechanical brakes will help you unleash your full potential.
7. Giant ATX
If stability and efficiency are your utmost priority on varied terrain, then Giant ATX is your go-to partner. The 75mm suspension forks and Shimano 21-speed gearing will absorb the shock of bumpy and steep terrains. The geometrical alloy frame and V-brakes will render a balanced and smooth position on all kinds of terrains.
8. Lazer Star 20-Inch Bicycle for Kids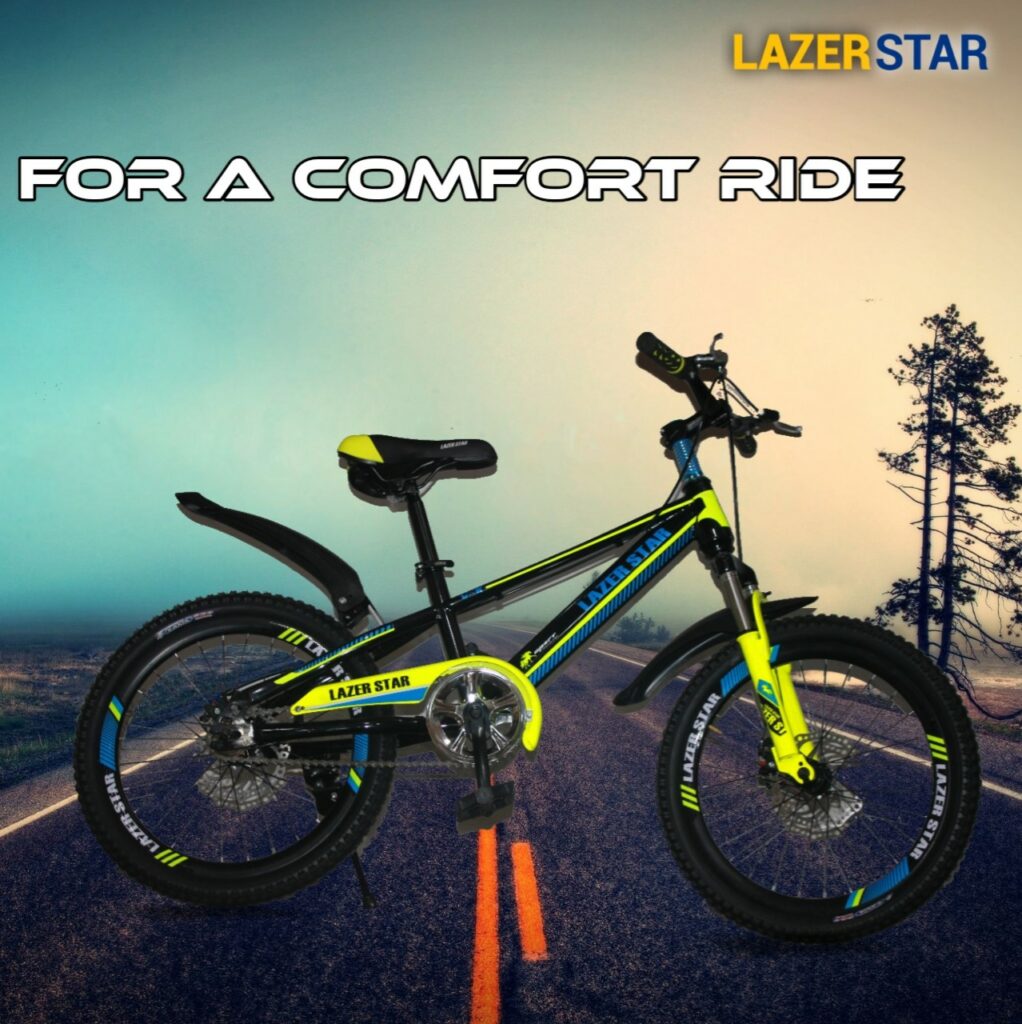 When buying a bicycle for your kids, their safety is your primary concern. Lazer Star provides you with top-notch bicycles at reasonable prices in Pakistan, without compromising on quality and safety. Suitable for ages 5-16, their 20-inch mountain bikes come with adjustable seats and wheels, an advanced disc brake system, and a pressure horn. The double-side wheel and lightweight frame add more to the safety and speed.
9. Lazer Star Speed 26 inches Bicycle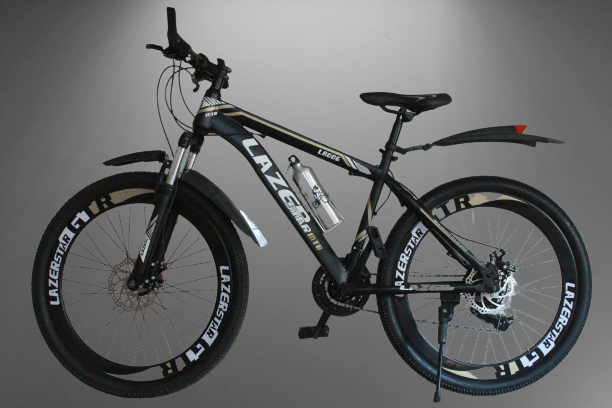 Begin your fitness journey with a Lazer Star 26-inch bicycle. With the durable frame and front suspensions, this newly arrived bicycle will be your companion in parkways, roads, and everywhere in between. With a budget-friendly bicycle price in Pakistan, the disk brake and lightweight allow you to have full control over speed and efficiency while enhancing the safety of your vehicle.
10. Sohrab cycle 22 Inches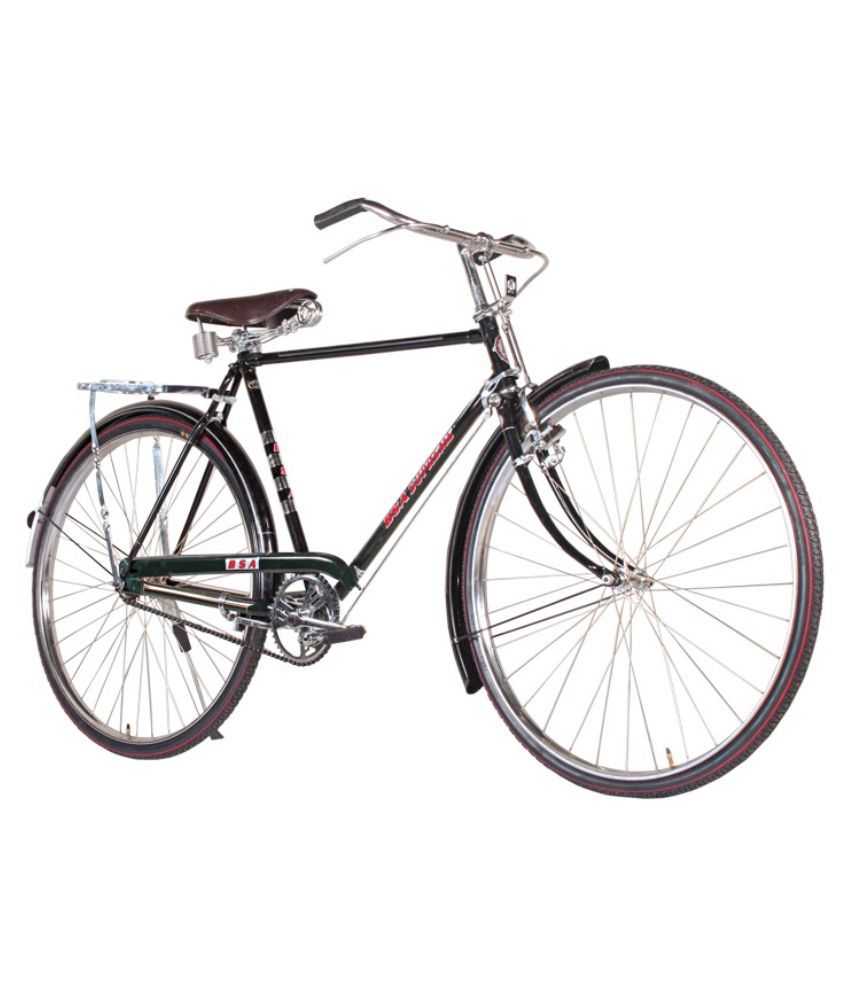 Sohrab Cycles are one of the oldest cycles in Pakistan. It comes in a standard black color with standard 22 inches wheels. Furthermore, they have 4 different types of wheel variants which are 12, 18, 22, and 24 inches of wheels. Overall it is the most affordable option in town. It can carry up to 150 Kg of weight easily because of its high-quality metal rims. This cycle is recommended for long routes.
A Guide of Choosing the Right Bike
Whether you are new to cycling or you are returning to the saddle with an upgrade, buying the perfect bicycle at reasonable prices is a daunting task. With the growing number of options in the market, it can get a bit confusing if you don't have accurate knowledge of the features and design.
Some people are looking for rugged bikes that show durability on rocky terrains, while some want bikes that are more stable on smooth pavement. Whatever your purpose is, these factors will help you determine the accurate fit for you.
1. Know Your Type
What's your objective for buying a bicycle? Are you hopping on the bike to have a leisure ride in the park to enjoy nature, or are you an urban commuter? When you identify your goals, you'll find yourself wanting specific features in your bike.
Your search will lead you to road, electronic, hybrid, and mountain bikes. All of these bikes suit your different cycling needs. If you ride on flat pavement then road bikes, e-bikes, and commuter bikes are your best options. If races are more of your thing, then gravel or triathlon bikes with aerodynamic designs will meet your requirements.
A popular choice is hybrid bikes. An all-rounder bike, a hybrid bike gives you a smooth and comfortable ride on both flat pavement and rocky terrain.
2. Get the Right Size
If you end up buying the wrong size, then you don't only set up yourself for unstable and uncomfortable rides but also back and neck pain, muscle soreness, and injuries. If you are purchasing a bike online, then most online sellers will provide you with the size chart. You can choose the right based on your height and inseam measurements.
3. Choose the Right Components
The components can either upgrade or downgrade your whole cycling experience. Your ideal bike should have the right braking system, a decent suspension, and a strong frame. The key is to do in-depth research about the components before making a purchase.
There are a variety of braking systems available, including disc, rim, and fixed brakes. Go for the braking system that matches your riding style.
add suspension to your bikes to add insulation against the vibrations and shocks of rough terrain. A full suspension in mountain bikes will provide you with more stability and balance when riding on irregular pavement.
Get the Best Deals on Daraz
Have you decided which bike you are going to purchase? Then hop over to Daraz, the biggest eCommerce platform in Pakistan, and discover all the top bicycle brands at the best online rates.
FAQs
Does Daraz Provide Installments Plan?
Yes. Daraz provides an installment plan for up to 36 months. And get best bicycle price in Pakistan.
I want to purchase bicycles online. Which online store should I buy from?
Daraz is the largest and most reliable eCommerce platform that will provide you with amazing deals on many bicycle brands.
Conclusion
You don't know if the bike fits you if haven't taken it out for a spin. Whether you are buying online or from your friendly neighborhood bicycle shop, don't hesitate to bombard your seller with all the relevant questions that can help you buy the perfect bike. And, if you want get best bicycle price in Pakistan, then come straight to Daraz app and take the advantage of ongoing sales to get the best bicycle in Pakistan at the most reasonable rates.
[ Also Read: Honda CG 125 Review | Best Scooty for Girls | Buy from Daraz on Installments ]