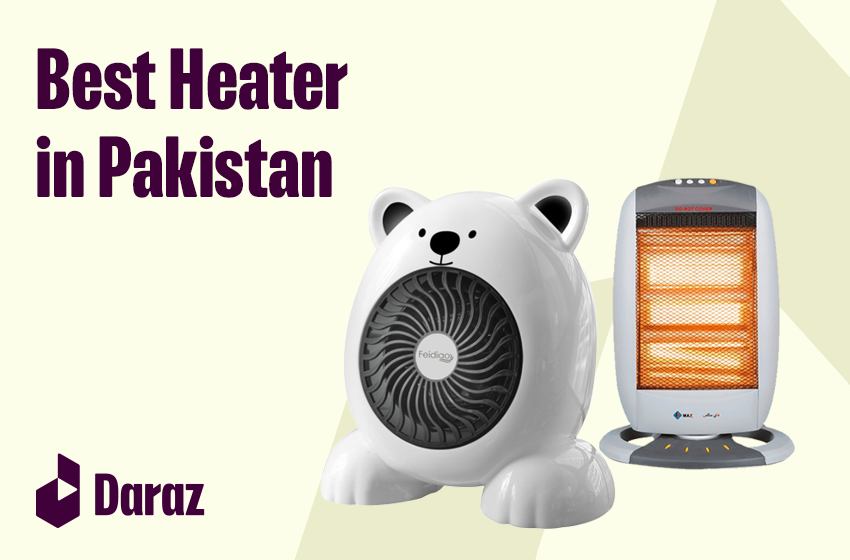 Best Heaters in Pakistan (2022 Update)
You are here which means winter is coming! When buying a heater, it is important to consider what your usage is and whether you want a high-grade heating solution or a portable one for your temporary use. So we've put together a guide to help you buy the best heaters in Pakistan online from the comfort of your home!
Best Heaters in Pakistan with Prices
How to Select the Best Heaters for Your Room
Heaters in Pakistan are an essential home improvement product, especially for those that are living in colder parts of the country. Thus, it is crucial that you choose one wisely. Before buying a heater you need to check for cost-effectiveness and easy maintenance.
It is important that the design goes well with your interior decor. Choose a heater that is compact and stylish, and that suits your surroundings. However, if you have a small child at home it is important that you buy a heater that is safe and cause no harm to your little one.
Best Electric Heaters Price in Pakistan
You will find a large variety of heaters in Pakistan by top-selling brands online on Daraz such as National, Feidiao, GFC, Super Asia, or Sogo heaters at great prices.
Currently, energy-saving heaters and electric heaters in Pakistan are the most popular but you can find a large variety on Daraz that you can buy with ease!
1) Remote Electric Handy Heater
This electric handy heater in Pakistan is the most reliable. They offer long-term usage when power outages occur and keep your house warm for a longer time period. It has ceramic elements which give quick and easy heating, also it keeps you warm in the cold winter. You can get a built-in timer function( for (1-12 hours), perfect for preheating the rooms. The automatic power-off function helps you to avoid accidents and makes it safe and reliable.
Features
PTC ceramic elements, quickly and easily heat, keeping you warm in the cold winter.
Built-in timer function(1-12 hours), perfect for preheating the rooms.
Support 15℃~32℃ temperature setting.
Automatically power off when reaching the temperature set to avoid accidents, safe and reliable.
This mini electric heater with a max power of 500W, which can quickly and easily heat up the temperature in the room, keeping you warm.
With 2 speeds, easy to adjust based on your actual needs.
Comes with remote control for conveniently controlling.
Easy to use, suitable for use at home or in the office.
color: White
Material: Poly Bing
Power:500W
Temperature Setting:15℃ to32℃
2) National Electric Heater with twin rods
Nowadays, electric heaters are popular because of their portability and convenience. National Electric Heater with its twin rods provides you with fast heating response even with its compact size. The heating elements being delivered by this low-wattage heater only enhance its insulated design. The National electric heater is a high-quality product manufactured in Pakistan while maintaining international standards.
Features
Quartz heater type
Energy efficient
Eco Friendly
Consumption Voltage 350W / 700W
Voltage type 220V – 240V
3) Sun Halogen Electric Dish Heater 300
If you want a heater on a budget, then on Daraz you can find large options of designs that are perfect for keeping in rooms and making them cozy. This Sun Halogen electric heater is small in size which makes it more convenient and portable to use.
Features
300/600-watt heat setting
Power indicator light
Overheating protection
Voltage: 220V
Input: 400W/800W
Frequency: 50/60Hz
Portable
Dish Design
4) FEIDIAO Electric Fan Heater
This heater is easy to use and comes for outdoor use in hotels, garages, rooms, and living areas. Its eco-friendly feature makes it easier to use with overheating protection. You can avail of both electric and manual features.
Features
Infrared Heater Type: heater
1 Heat Setting: 800W
Use: Bedroom, Garden, Living Room, Desktop
Function: Overheat Protection
Heating Element: Heating Wire
Application: Outdoor, Hotel, Garage, Household
Power Source: Electric, manual
Product size:175*115*205(mm)
Rated Voltage:220V / 50Hz
Power:800w
Material: ABS flame retardant
5) GFC Parabolic Electric Room Heater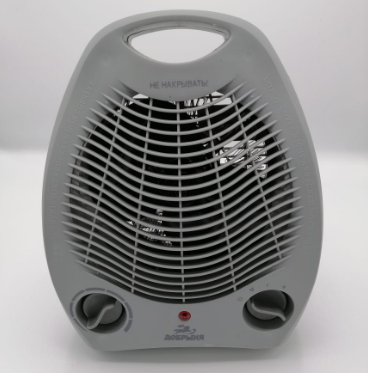 This elegant GFC Parabolic electric heater comes in an attractive design that fits any room. It can also be used for homes, offices, and living spaces. Heats up the home in just moments, creating a warm and pleasant environment.
Features
Brand GFC
Clean & Instantaneous Heat
Double Switch Function with high and low option
Crystal Reflection Dish with Antique Design
Carbon Heating Elements
Far infrared rays for warming
switch Option available 180 oscillating Moving
Safety tip-over switch
Heat Resistance plastic housing, cool touch cabinet
Wide angle oscillating function
With a carrying handle for true portability
Excellent Quality
Power 800Watts
Best Gas Heaters Price in Pakistan
1) SELECT Gas Room Heater
Gas heaters in Pakistan are found to be the most reliable. They offer long-term usage when power outages occur and keep your house warm for a longer time period. It gives you good quality and easy-to-use options.
Ceramic Room Heater
Export Quality
Beautiful and comfortable
Easy to use
By Select Brand
2) MULTI-BRAND Room Gas Heater
Looking for something budget-friendly then this multi-brand room gas heater is the best option for you and your family. It offers the best quality at less price so what are you waiting for.
Features:
Best quality
Beautiful and comfortable
Export quality
3) BABY Gas Heater
Heaters can start at as low as Rs.1,000 in Pakistan depending on what kind of heater you are opting for. But this one cost Rs. 1000 only. It is portable and easy to use.
Features:
Best quality
Beautiful and comfortable
Export quality
Radiator Heaters Prices in Pakistan
1) Sencor 11 fins Oil Filled Radiator Heater
Radiator heaters or oil heaters are a little expensive end but they provide the best form of heating in rooms. Oil radiator, the unique design of the heating elements with rounded edges significantly reduces the risk of injuries to children The temperature control dial makes it possible to set and maintain the desired temperature in a room.
Features
Voltage and frequency: 230 V, 50 Hz
Rated power Input 2300W
Oil filling volume 2.64L
Number of fins11
Power Levels1000W, 1300W, 2300W
For rooms (m2) 35
The special design of the heating elements with rounded edges significantly reduces the risk of injuries to children
Maintenance-free operation
4 travel wheels and a handle for easy handling
2) Jackpot 9 Fins Oil Radiator Heater
This Jackpot 9 Fins heater is remarkable if you have a big family and you are looking for something long-lasting and reliable. It is once in a lifetime to buy so quickly grab yours.
Features
High-Quality Oil-Filled Radiator Heater
Brand: Jackpot
2 Years Brand Warranty
Colour: White
3 Heating Functions : 800 / 1200 / 2000 Watts
High Heat Efficiency
Adjustable Thermostat Control
Light Indicator
Overheat Protection
Power Supply : 220-240V / 50-60hz
Energy-saving electric heater in Pakistan
FAQs
1) Does an electric heater produce carbon monoxide?
Luckily the answer is no it's safe to use.
2) Will electric heating be cheaper than gas?
Both are different in price but the electrical heater is cheaper than the gas heater.
3) Can an electric heater make you sick?
No Electrical heater does not make you sick.
Conclusion
Get your favorite electric heater from Daraz 11.11 sale!