Best Smart Watches in Pakistan (2021 Update)
Looking for the best smart watch in Pakistan? Find our list of best smartwatches in Pakistan with price
If you're a gadget and tech enthusiast, then smartwatches are the best thing for you. They are conveniently sized, fixed at your wrist, and allow you to stay in touch with your phone without having to check it again and again!
This is especially handy when you're at a formal meeting and cannot check your phone again and again!
Moreover, smartwatches have become a great hit among fitness freaks because of its accessibility to track your heart rate, count your steps, watch your sleeping pattern and counts your calories and suggest a healthier lifestyle for you! Basically, a smartwatch is a convenient fitness tracker.
If you're wondering about what are the benefits of smartwatches and if they're really worth it, you can check our post on 7 Perks of Having a Smart Watch in Paksitan!
Best Smart Watches in Pakistan 2021
Here are our best smartwatches in Pakistan for the year!
Xiaomi Mi Smart Band 4 Rs. 5,499
Fitbit Versa 2 Smart Watch Rs. 31,995
Apple Watch Series 6 40mm Rs. 83,000
Samsung Watch Active 2 44mm Rs. 31,999
Zeblaze Thor 4 Pro Smart Watch Rs. 17,049
Honor Honor Magic Smart Watch Rs. 18,499
Mobvoi TicWatch E2 Smart Watch Rs. 27,999
List of Best Smartwatches in Pakistan
1. Apple Watch Series
---
The Apple Smart Watch is undoubtedly one of the top 10 smart watches in Pakistan. It has a 64-bit dual-core S5 processor that offers a smooth performance. The touch screen is swift and it can also receive notifications that your phone has and also attend to calls, SMS, notifications, and emails. For fitness experts, the Apple Smart Watch in Pakistan features the best monitor for your heart's rhythm and the best part about this watch is that it can allow you to track your fitness goals where ever you go with a super accurate GPS! Currently, Apple Watch Series 5 is the latest and remains at the top among smartwatches.
However, the cons of the Apple Watch remain that it's iOS only, this means you can enjoy all the notifications of your phone only if you have an Apple iPhone. Another con is that it is quite pricey compared to others.
---
---
2. Samsung GalaxyWatch
Samsung watch remains one of the smoothest Android watches. It has won great numbers on its long lasting battery life. As a great Samsung gear, this smartwatch allows you to be on the go and enables you to make and receive calls and texts from your Galaxy Watch. It can also play music and track your fitness goals. It auto-detects and tracks over 39 exercises and tracks your sleep and heart rate. You can choose from the many variants available and get the one that best suits your needs!
The cons of this smartwatch are that it lacks third-party apps such as Facebook Messenger, Google Maps, and WhatsApp whereas other competitive watches include them. Samsung offers one of the top 10 smart watches in Pakistan worth every penny for the long lasting performance and quality.
---
3. Fitbits
---
Two years back, Fitbits were all the hype among health-conscious people and athletes, and rightly so. Fitbit smartwatch is one of the best health trackers ever and it features 24/7 Heart Rate Tracking, your sleep score, the daily steps you take and it is also water-resistant for up to 50M. With the Fitbit, you have a voice to text replying feature and allow you to access applications such as Spotify and allows you to check your notifications as well!
The cons of the Fitbit is that even though it was specifically designed for athletes, the performance is slow compared to the Apple Watch or the Samsung Watch.
---
4. Mi Band
---
The Chinese brand Xiaomi has been taking over the gadgets industry rapidly because of its high specs and lower prices. Mi has introduced their Xiaomi smarwatches that offer health trackers, accessibility to notifications and track your calories, heartbeats, and steps as well and they are more reasonably priced making it the best fit for students.
The only cons about the Xiaomi watch are that most of them don't include a microphone which doesn't allow you to take calls and due to a small screen, reading the notifications get difficult. This one is definitely a contender for best budget smart watch in Pakistan.
---
5. Huawei Watch
---
Huawei is yet another brand that has been highly popular in the current tech world with great specifications and performance giving a strong competition to leading Android phones. Their Smartwatch features a 3D and sturdy aesthetic design that has features such as bluetooth calling, in-device music, and checking notifications. The Huawei Smartwatch comes with Huawei's own Kirin chip that allows a great battery lif The best part about this watch is that it comes with an underwater heart rate monitor function, widely track your underwater status so if you're a swimmer, this watch it for you!
The cons about this smartwatch are that it doesn't have GPS and is relatively on the expensive end given other reasonable brands offer much more!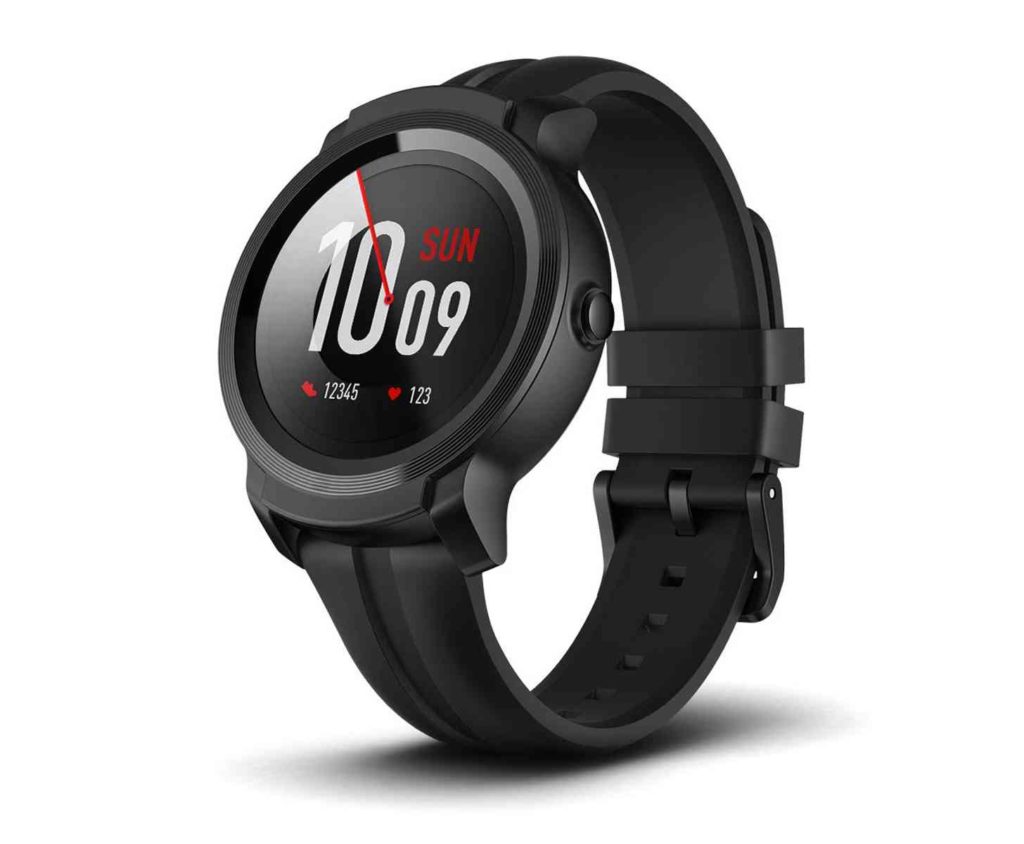 6. Mobvoi TicWatch Smartwatch
---
Mobvoi is a technology company that has recently featured a great performing Smartwatches called TicWatch. Their smartwatch is powered by their TicWear OS that is supported by Google's operating system. However, the TicWatch is compatible with both Android and iOS devices. It is a great fitness tracker that has built-in GPS and a heart rate sensor chipsets. It includes Google Fit, has great battery life and is also water-resistant!
The battery life of the TicWatch isn't that great given the price it is offered for and it does lack many features and apps.
---
7. Zeblaze Thor
---
The Zeblaze Thor is one of the most underrated Smartwatches brands in Pakistan, although they offer so much! From a 4G Network, fast GPS, apps such as Google Play, accessibility to Voice Search, Offline, Music, WiFi, and Weather so much more! You can sync your Zeblaze Thor SmartWatch with both Android and iOs and track your fitness with the heart rate monitor and Pedometer. You can take and make calls and even set a Call Reminder. There's so much this Smartwatch offers!
The drawback is definitely the bulky design this smartwatch has which doesn't look very aesthetic. Moreover, the battery drains fairly early compared to other Smartwatches of a higher price end.
So which one of these do you think is the best smart watch in Pakistan? Do you have another contender to add to this list of best smartwatches in Pakistan? Let us know in the comments below!
For more ideas on what to buy, check out more of our Daraz Buying Guides!