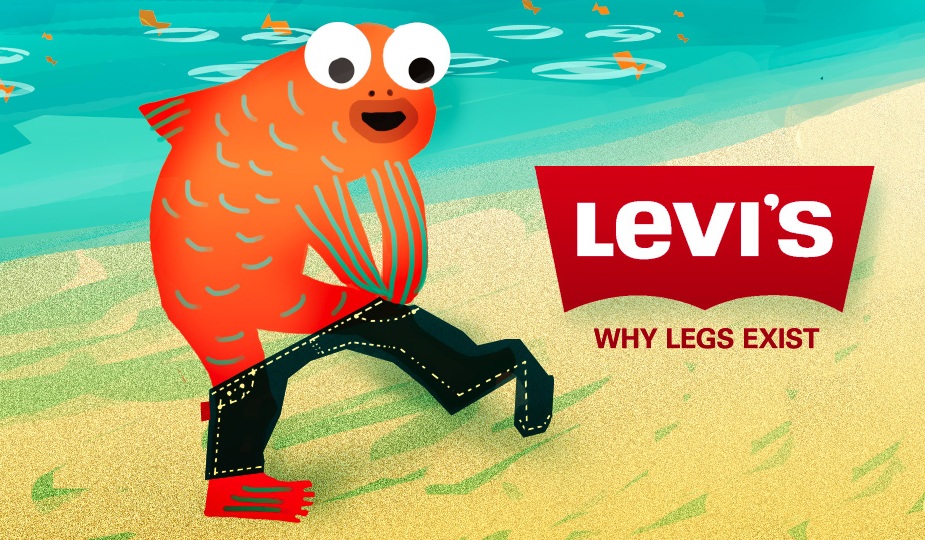 This blog was written in LEVI'S: Behind the Brand
Few brands have survived decades of fashion trends the way Levi Strauss has. The company received its first patent for riveted jeans on May 20, 1873, and more than 145 years later, they're still champs.
1. Levi's had supporting roles in several iconic films
The esteemed list is peopled by the likes of: Mark Hamill in Star Wars; Marlon Brando in The Wild One; Michael J. Fox in Back to the Future; Heath Ledger and Jake Gyllenhaal in Brokeback Mountain; Mike Myers and Dana Carvey in Wayne's World; Peter Fonda in Easy Rider; all of the women in Sisterhood of the Traveling Pants.
2. They were considered rebellious once!
Thanks in part to Brando's implied endorsement, Levi's image turned a bit bad in the 1950s. Trying to keep their image wholesome, the company took out newspaper ads that depicted a clean-cut kid wearing their jeans, along with the phrase, "Right for School." Mothers didn't buy it. "This may be 'right for school' in San Francisco, in the West or in some rural areas, [but] I can assure you that it is in bad taste and not right for school in the East and particularly New York," one New Jersey mother wrote.
3. Levi's original jeans were created by two immigrants 
Levi wasn't the principal maker. That was, in fact, a Latvian immigrant named Jacob Davis. Working in Reno as a tailor, Davis had come up with an ingenious way of making work pants stronger: using copper rivets at key points. Looking to patent the design, he contacted Levi, his fabric supplier, who financed the patent application and jointly created the pants you're probably wearing
4. The man never wore his own jeans
Levi's were designed as work apparel for laborers — like these California miners at La Grange Mine — and Levi himself was a wealthy merchant.
5. The world's oldest pair of Levi's are in a fireproof vault in San Francisco
They're from 1879 and valued at approx $150,000. Look familiar don't they?
6. Belt loops weren't on Levi's until 1922
Folks used cinches and suspenders instead to prevent on-the-job wardrobe malfunctions.
7. Levi's weren't called "jeans" until the 1950s
Jeans used to be called "overalls," which was the old name for work-wear. But after James Dean rocked a pair in Rebel Without a Cause, they became wildly popular. The kids wanted another name for "overalls," though, since that was a term their parents used. So they started calling them jeans, which was actually a different fabric for workwear. Eventually, even the adults got on board and started calling the Levi's denim classic "jeans."
8. Levi's became a coveted item in Russia after being shown at a 1959 international trade fair in Moscow
The display was a huge hit, despite the whole Cold War thing.
9. They were coveted so much, in fact, that people used to barter with Levi's like currency in the Eastern Bloc
Eventually when tensions rose so high that the Soviet Union cut itself off from American culture, a pair of authentic Levi's was quite valuable — and people used to travel to the Eastern Bloc and use a pair in place of money.
10. Levis assembled a FIELD of jeans in 2014
The company collected 18,850 donated pairs of Levis to create a message about recycling on the San Francisco 49ers football field. Afterward, the jeans were donated to Goodwill where their sales benefited job training programs.