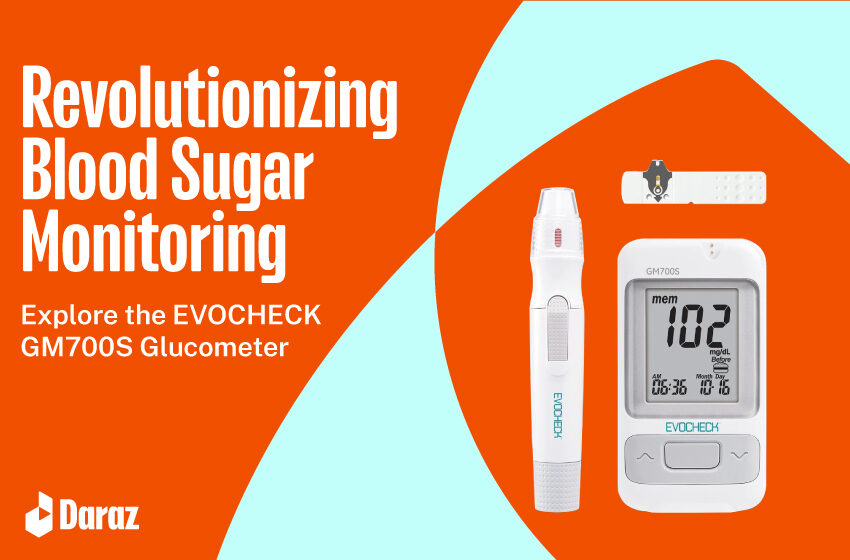 Revolutionizing Blood Sugar Monitoring: Explore the EVOCHECK GM700S Glucometer
Diabetes is a disease globally renowned as a silent killer alongside hypertension because diabetes symptoms are often left unaddressed since they do not manifest themselves until it is too late. There are majorly two types of diabetes i.e., Type 1 and Type 2 Diabetes, with the second one being more common in the overall population. Diabetes can be understood as insulin mismanagement within the body, leading to high or low blood sugar levels. Is it true that once you are diabetic, there is no going back? So, is it the end of the world? No! The usage of the Evocheck GM700S glucometer is one of the finest techniques to monitor and control diabetes, which can be treated with proper monitoring and management.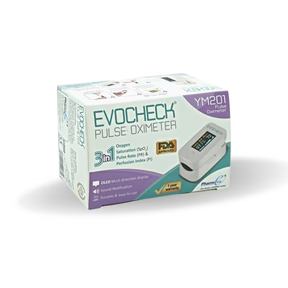 Accurate blood sugar monitoring is crucial for effective diabetes management and overall well-being. And that is where the EVOCHECK GM700S glucometer can help: a game-changer in the world of blood sugar monitoring. This sugar machine has a user-friendly design and advanced features, providing individuals with the tools they need to monitor their blood glucose levels effortlessly. Its 500 readings memory allows users to maintain a comprehensive record of their blood sugar levels over time, enabling them to identify patterns and make informed decisions about their health. Additionally, the Before/After Meal Marker feature helps individuals understand the impact of meals on their blood sugar, empowering them to adjust their dietary choices accordingly.
The highest priority for medical equipment is quality and dependability. The EVOCHECK GM700S sugar test machine holds the ISO 15197:2013 certification. Ensuring that it meets international standards for performance and safety. It is also clear by the FDA, ensuring that you can always trust this glucose meter to give you accurate and reliable results. Additionally, the device comes with a lifetime warranty, demonstrating PharmEvo's commitment to customer satisfaction and product longevity. Once you have your glucometer, you will be equip to prevent hyperglycemia and hypoglycemia. And maintain stable blood sugar levels throughout your life. This device becomes an essential tool in ensuring that your sugar levels remain within the normal range. Contributing to your long-term health and well-being.
Furthermore, the EVOCHECK GM700S glucometer not only excels in functionality but also prioritizes user convenience. The glucometer strip features a one-of-a-kind design that allows users to grab the strip's edge without contaminating the testing region. The simple grip feature also assists elderly patients inappropriately inserting the strip into the gadget for reliable readings. The special Taiwanese technology used i.e., 'Validus Techonology' helps to give you the most accurate results possible. With special gold electrodes on the strips instead of wires. This also aids the strip to be more durable in cases of incorrect placement within the meter.
Conclusion
To summarize, the EVOCHECK GM700S glucometer marks a remarkable advancement in blood sugar monitoring technology. This device incorporates advanced features to streamline and improve the monitoring process. With its precise readings, data analysis capabilities, and user-friendly design. The EVOCHECK GM700S glucometer empowers individuals to actively manage their diabetes and prioritize their overall health. Embrace this innovative solution for blood sugar monitoring. And embark on a journey towards improved well-being with the EVOCHECK GM700S glucometer.
Also Read: 10 Best Multivitamins in Pakistan | 9 Best Blood Glucometer Price in Pakistan