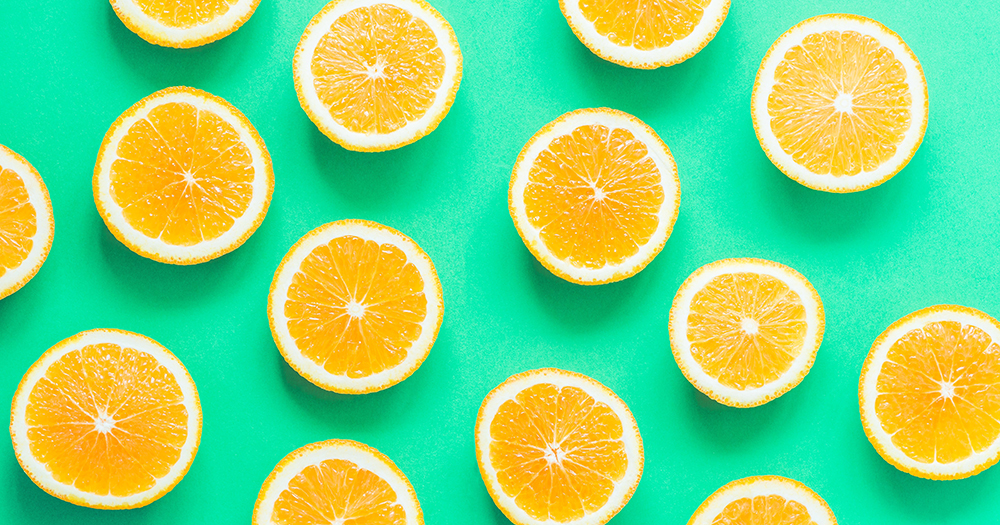 Celebrate Vitamin C Day with these 5 essential products!
Vitamin C. We all hear about it, how good it is for us, how it will help us fight off that cold. But how much do we really know about this so-called natural elixir, and just how much can it do to help our bodies? Vitamin C, also known as ascorbic acid, is necessary for the growth, development, and repair of all body tissues. It's involved in many body functions, including the formation of collagen, absorption of iron, the immune system, wound healing, and the maintenance of cartilage, bones, and teeth. Take advantage of Vitamin C day to learn something new and boost your health, to boot!
1) Nature's Bounty USA Vitamin C – 1000 mg – 100 Caplets
Convenient for on-the-go consumption, Nature's Bounty Vitamin C supplement helps maintain a healthy immune system. It also facilitates the healthy development of bones, joints, and gums. Does not contain soy, dairy products, sugar, any preservatives or artificial flavoring. Good for vegetarians too!
2) The Vitamin Company Vitamin C & Lemon Cream 
Made of natural active ingredients, this Vitamin C & Lemon cream has anti-aging effects. It will leave your skin feeling energized, hydrated and rejuvenated.
3) MARKS & SPENCER Perfect Radiance Vitamin C Nourishing Night Oil
Formula's Perfect Radiance Vitamin C nourishing night oil delivers what it says on the packaging. Perfect Vitamin C assisted radiance! This highly rich and nourishing facial treatment provides skin with intense moisturization, helping support the skin's natural overnight renewal process.
4) Tresemme Vitamin C Deep Cleansing New Shampoo – 500ml
Deep cleansing Vitamin C shampoo from the world-renowned brand. For salon-quality haircare minus the salon price-tag, TRESemme is the way to go!
5) BodyShop The Body Shop Vitamin C Glow-Boosting Microdermabrasion
BodyShop's Vitamin C glow-boosting face cream consists of fine exfoliating micro particles and crushed garnet stones that remove dead skin cells to reveal a brighter, more radiant complexion. Say goodbye to dead skin cells and dull, tired looking skin.