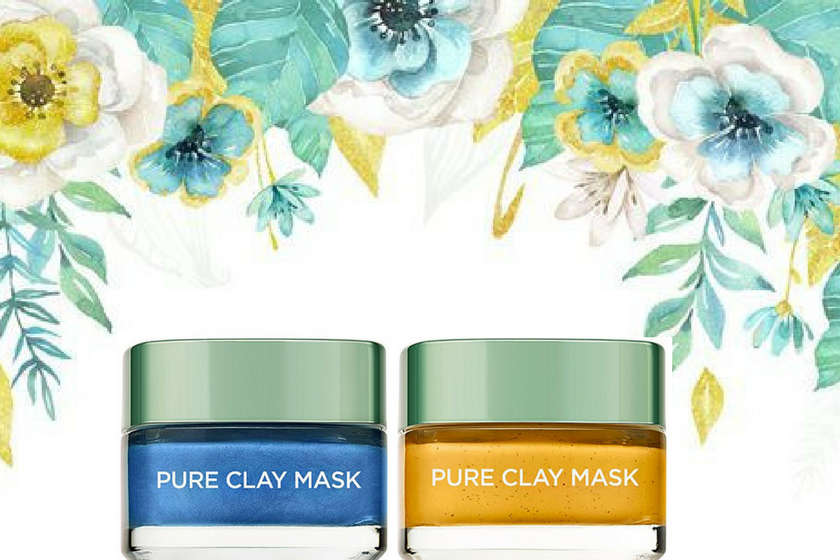 All hail! The new L'Oreal Pure Clay Masks are here and they're here to stay! We are blown away by the product to say the least and here's why. Enriched with natures goodness these masks are a true rescue treatment for your dull skin! The clay masks that are suitable for all skin types have been created by L'Oréal Paris Skin Experts created a range of clay-mud masks to beautify your skin in minutes. Each mask is powered by 3 different clays in their pure form. . Pure Clay Face Mask Clarify & Smooth addresses your skin concerns for smooth, even and resurfaced skin. Pure Clay Face Mask Yuzu Lemon Mask is formulated with 3 Pure Clays: Kaolin Clay, Montmorillonite Clay and Moroccan Lava Clay and enhanced with Yuzu Lemon extract to clarify & smooth skin.
Formulated in indulgent creamy textures that turn your mask into a multi-sensorial experience with every use. Daily wear and tear – makeup and improper care – can leave skin uneven with roughness and imperfections.

Apply an even layer to clean, dry skin, avoiding eye and lip area. Leave on for 10 to 15 minutes then remove with water. For best results, use 2 times a week. In case of contact with eyes, rinse them immediately and thoroughly.
Do also read: Best Green Mask Stick in Pakistan
The new L'Oreal super-charged Pure-Clay face mask with seaweed ( blue jar) and lemon extract (yellow jar) to clear and comfort skin claims to clear and comfort stressed and uncomfortable skin visibly reducing imperfections within just 10 minutes. This creamy, indulgent formula gently yet effectively cleanses to leave skin clean and clear. Clear and Comfort Clay Face Mask addresses your skin's imperfections to reveal purified and healthier looking skin. Just a couple of applications and feel your skin transform to beautifully radiant, tighter and flawless skin.