Get Ready for Daraz 12.12 Mega Deals and Offers!
Gear up and get ready for the mega end of the year sale this December as Daraz brings you it's awaited 12.12 December Sale sitewide on Daraz!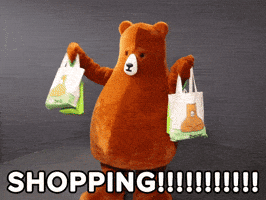 So, get ready to make your online shopping worthwhile while as this December you can avail exclusive mega deals, co-sponsor discounts up to 75%, free shipping deals, exclusive launches, and exciting games. It's a complete Sale-beration!
Daraz 12.12 Discounts and Deals
If you're wondering what this year's 12.12 brings you then you're the right place. Shop for all you want and prepare before hand with all you can make the most of with 12 12 online shopping discount extravaganza and get ready to make your sale shopping even better.
Here's all that Daraz brings you this sale, so get ready!
12.12 Discount Vouchers
Just like before, Daraz brings you exciting vouchers that you can use for a minimum purchase limit. Click on collect and check "My Account" to use the discount voucher!

Learn how to use voucher codes on Daraz.
Add to Cart & Win
Add to Cart & Win is an easy way to win big by simply logging in to the Daraz App and adding at least 3 of your favorite products to your cart and win the product through a lucky draw!
Price Reveal
Price Reveal brings you a chance to reserve your products and buy them on discounted prices before the sale goes live! So, don't wait and quickly add the product to your cart to buy your discounted product before it gets sold out!

Mission 12.12
Daraz is back with its road to glory with Mission 12.12 where you can get a chance to win an iPhone 12 and more. All you have to do is complete a minimum of 10 missionn challenges on Daraz!
Here's how to play Daraz Mission 12.12!
Bank Discounts on Daraz
Bank discounts bring you a chance to get double discounts on your purchases this 12.12. Get an instant discount when you pay with your card on Daraz with the following bank cards for 12.12!
Moreover, you can get weekly discounts with Bank partners on Daraz as well and learn How to Get Double Discounts on Daraz
One Rupee Game
Le jao sub ab aik Rupay mein! Starting from the 4th of December, buy products for just Rs.1 by playing the One Rupee Game and win phones, smartwatch, gadgets and even Toyota Yaris for just 1 Rupee on Daraz!
Daraz Mystery Box
With the most awaited Daraz mystery box, you can get amazing products for only Rupees 12. So, hurry up as mystery boxes go live on 12AM on the 12th of December!
Jeeto Pakistan with Daraz 12.12
When Pakistan's biggest game show collaborates with Pakistan's biggest online shopping platform, the chances to win are endless. So, mark your calendars and stay tuned to win and catch Jeeto Pakistan Daraz 12.12 special on ARY and on the Daraz App and participate on the biggest game show with Fahad Mustafa!
Exclusive Launches and Brand Partner Discounts
Moreover, get up to huge savings on 12.12 brand partners and co-sponsors and avail the mega deals and discounts offered by top brands of Pakistan through their official flagship store on Daraz.
You can even enjoy buying first on Daraz with exclusive launches happening on 12.12!
---
So, what are you waiting for? Save the date, head over to Daraz and take a peak at the all Daraz brings you on 12.12 sale-beration now!