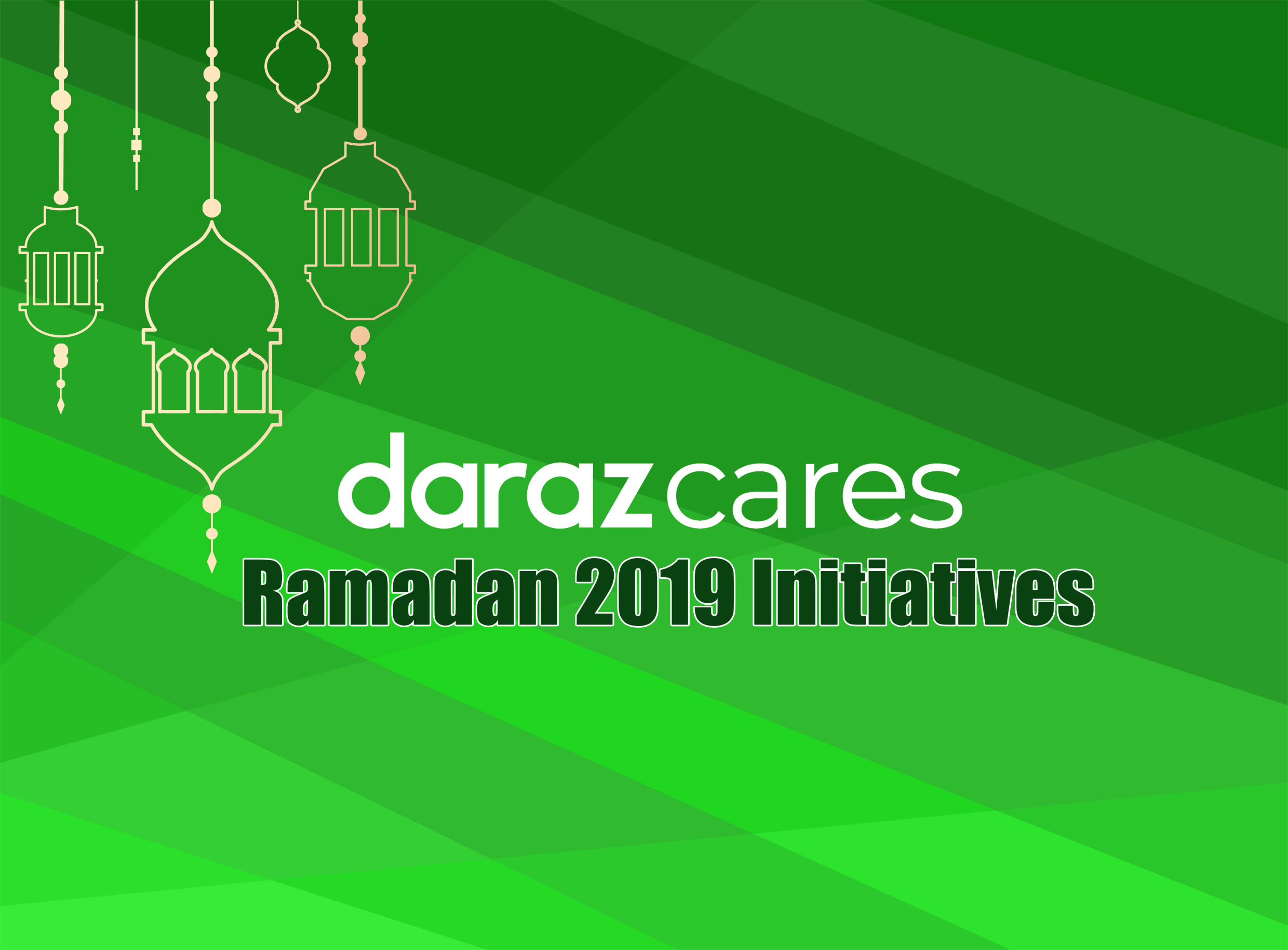 Daraz Cares: Here's How Daraz Gave Back to the Community in Ramadan 2019
There's no better time to give back to the community than in Ramadan. The spirit of the holy month just brings out the best in everybody and the Daraz Cares team lived up to its name this past month with a host of thoughtful initiatives to brighten up lives around them. Here are some highlights from the month!
1. Iftar at Bint-e-Fatima
Happy faces at Bint-e-Fatima old home.
Bint-e-Fatima is an old home and nonprofit organization for the homeless elderly and gender-based violence victims. This wonderful organization is working to save neglected senior citizens from a life of neglect, loneliness, and sickness.
Team Daraz Cares organized an iftar at Bint-e-Fatima old home on May 22nd where they held various activities and distributed gift baskets. The chance to make these wonderful souls smile, even for a night, is exactly the kind of drive that keeps us going!
2. Installation of Water Purifiers in Alkhidmat Foundation
Pureit water purifiers at Al-Khidmat Foundation
Water may seem like a basic necessity but access to clean water is something most people in our country struggle with. This is why Daraz joined hands with Unilever this past Ramadan in order to help provide water purifiers to the needy.
This initiative saw Daraz joining hands with Unilever. Any time someone purchased 5 or more food products from Unilever, Daraz donated a water purifier to those in need. This initiative saw the Alkhidmat Foundation in Sindh receiving 5 water purifiers for the staff and patients.
3. Daraz Care Boxes for Staff Members
Daraz staff members are all smiles with their Eid care boxes
A company is only as good as the people who are a part of it. The Daraz Cares team wanted to take the opportunity and thank its staff members for always being there to help ensure smooth running of day to day operations.
They decided to spread some cheer this eid by giving out care boxes to all the staff members with a combination of clothes, watches, cameras, makeup and mobile accessories ahead of Eid. The initiative aimed to give staff members a chance to feel appreciated as well as give them a reason to celebrate as the holiday approached.
4. Daraz Happiness Truck Goods Distribution in Slums
The Daraz Hapiness Truck was an initiative meant to brighten up the lives of slum inhabitants in Qayyumabad and Akhtar colony towards the end of Ramadan. Over 2,000 products were distributed among the slum residents as part of the campaign.
These initiatives are just a snapshot of the activities organized by team Daraz Cares. Watch this space for more features and updates on Daraz CSR activities!