Daraz dLeague – The Biggest Influencer Competition in Pakistan!
It is the age of social media and the influencer culture in Pakistan is at its peak! From keeping Pakistanis enterained with their creativity and talent, content creators are more popular than ever and are paving way to innovative appeal among the crowds.
The real question arises is, who is the best influencer in Pakistan out of them all? From top bloggers in Pakistan on Instagram, Tik Tok stars that brighten our dull days, to top YouTubers in Pakistan that go out and beyond their way to keep us informed, the battle of fame is not an easy one.
With the 11.11 sale this year just around the corner, which is why, Daraz has back again with Pakistan's biggest ever influencer competition, dLeague!
What is dLeague?
Daraz has launched its highly anticipated 25-day influencer-affiliate competition, which enables influencers to capitalize on conversion opportunities on over 20 million products. This year, 6 of the biggest influencers in Pakistan of diverse back ground and content will compete to contribute towards the highest number of sales. Grouped together, these influencers form dLeague.
The 6 Top Influencers of Pakistan
Wondering who's here to prove their popularity, here's the are influencers that will be competing in this year's dLeague Competition for 11.11: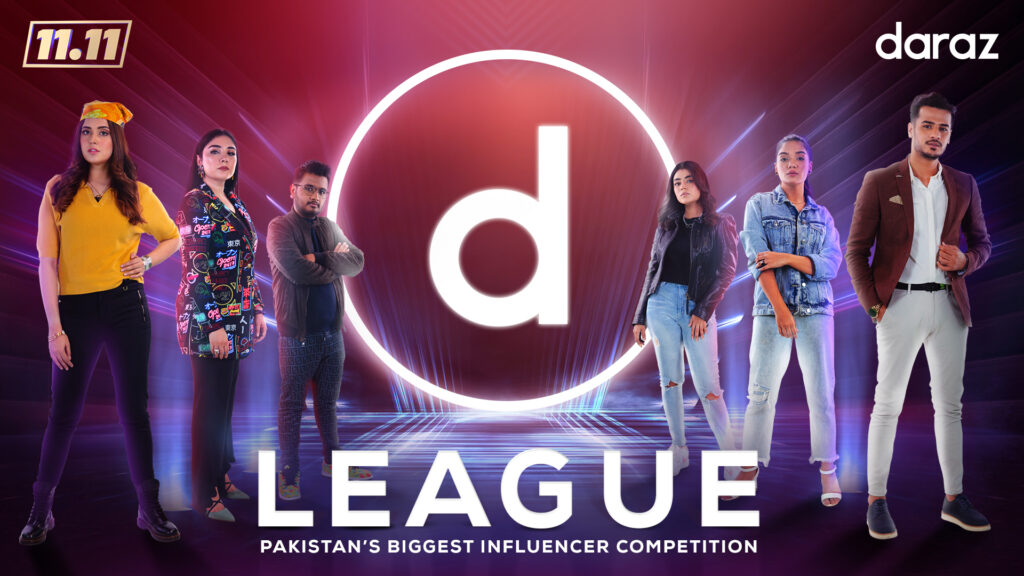 How To Support Your Favourite Influencer?
In order to support the influence you're a fan of, make sure to stay up to date with the Daraz and follow the SKUs these content creators have handpicked for you as well as their favorite deals recommend by them. On top of that, online users across various platforms can participate in the program by shopping anything on Daraz through the influencer link provided on the Daraz App as well as the social media accounts of the aforementioned influencers.
As the link will be unique to each one in dLeague, the ranking will depend on whose link has been used most frequently. Thus, the leaderboard, stating the score, will be refreshed daily. This way, participants and their followers will remain up to date with who's winning!
Win A Voucher Worth Rs. 50,000 by clicking the link!