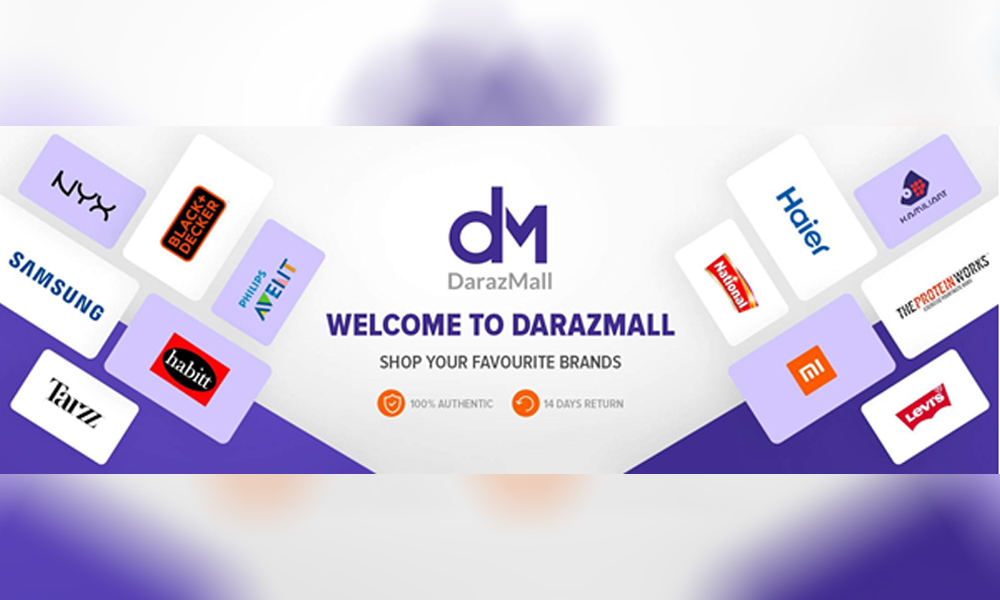 Daraz Launches DarazMall to Boost Customer Experience
Orginally published on brandsynario on April 20th 2019.
Daraz is constantly pushing the boundaries of e-commerce and innovating to redefine the shopping experience for both shoppers and brands.
With the launch of the DarazMall, the e-commerce company has pulled out all the stops to help brands, both established and new, to expand their reach and meet their customers' evolving preferences. Brands can set up their stores that conforms to their ethos and brand personality.
It is Pakistan's biggest mall and a dedicated space on the Daraz App.
It boasts over 300 brands, and tens and thousands of product listings, ranging from fashion and grocery essentials to sophisticated electronic implements. Shoppers to get direct access to trusted brands and products with high quality, reliability and service level.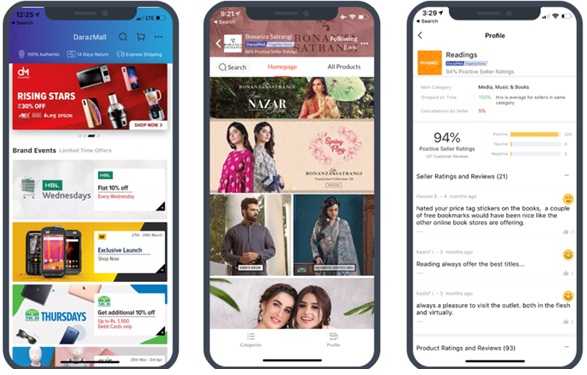 According to Faisal Malik, Director Commercial Daraz:
"DARAZMALL HAS BEEN DELIVERING ON ITS PROMISE OF AUTHENTIC BRAND-DRIVEN EXPERIENCES, EARNING CUSTOMERS' TRUST ON CREDIBLE PURCHASES. WE WILL CONTINUE TO BRING WORLD-CLASS BRANDS ONBOARD. WITH DARAZMALL, WE HAVE BEEN ABLE TO CATER TO BRAND-LOYALISTS BY OPENING UP DIFFERENT BRAND UNIVERSES TO CUSTOMERS"
According to Usama Ather, E-commerce Manager, Nestle:
"DARAZMALL OFFERS YOU THE BEST OF BOTH WORLDS- AN OPPORTUNITY TO HOST YOUR BRAND-UNIVERSE ON A HIGHLY SECURE AND HIGH-PENETRATION PLATFORM LIKE DARAZ. LEVERAGE DARAZ'S BEST-IN-CLASS TECHNOLOGY AND YOUR BRAND'S UNIQUE STRENGTHS TO DELIVER YOUR CUSTOMERS A TOP-END PREMIUM EXPERIENCE"
DarazMall offers three promises to guarantee shoppers the highest-quality shopping experience:
100% authentic products
14-day hassle-free return policy
Express delivery
To ensure complete transparency, DarazMall offers a rating and review system that gives visibility on product quality and brand performance before purchase.
Followers are also constantly updated on the new deals, offers and vouchers added by their brand of choice.
Brands are also actively participating in the ongoing summer sale on Daraz. 

Big DarazMall brands, such as Haier, PEL, Samsung, Super Asia (Coolers), Hyundai and Phillips are anchoring this campaign, offering consumers a premium service and exclusive deals and discounts only available on the Daraz App.