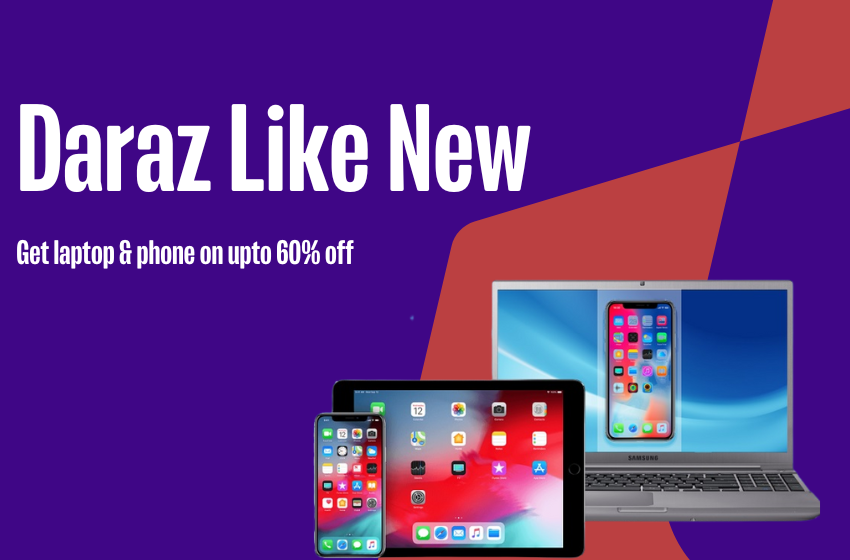 Daraz like new: Get Up to 60% off Laptop & Tablets
Daraz has recently Launched a category on Daraz App and website by the name of Daraz like new. This might interest all those who are looking for used or refurbished laptops and tablets at less affordable prices. You can get all the latest and prior laptops and tablets collections online on Daraz App with a 6-month warranty card. So don't miss this amazing chance to buy at affordable prices.
Laptops and tablets are essential gadgets for all work commitments. No matter how old you are and what your profession is, every work now requires us to rely on technology to get our things done!
What is Daraz Like New?
Daraz like new is offering you tablets and laptops which are in A+ condition with all genuine parts. All the products are checked by our experts to ensure their originality of the products. Three months money-back guarantee will be given with respect to all terms and conditions applied.

What do we offer?

All the products are high quality and high performance with an easy return policy of 14 days exceeding three months. So what are you waiting for?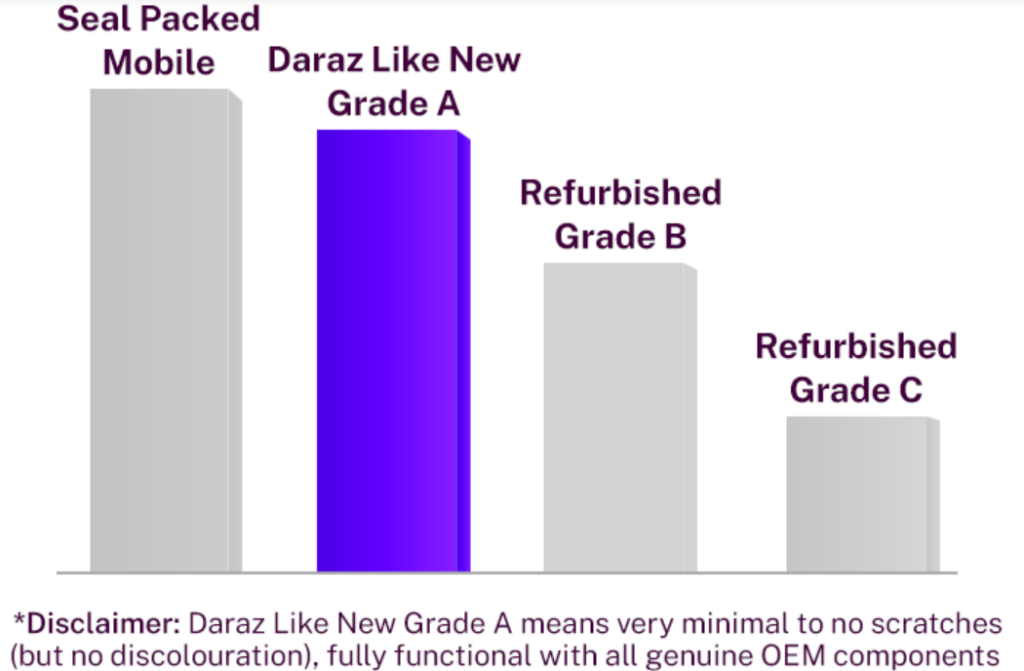 Daraz Brand Partners for Daraz like new
We've listed the brand partners for laptops and tablets that are best suited to your needs and which you should go for, check them out below!
Click Laptop Prices to Buy!
Now you can avail of 3 months of warranty on all laptops and tablets, Also, you can get a 50% discount on Daraz like new flagship store.
FAQs
1) How to file a return?
You can return your laptops and tablets within 14 days and within 3 months. You can reach out to our customer service live chat and share the QR code present on the guarantee card found in the box.
2) What if I lose a Guarantee Card, can I still claim my guarantee?
Yes, just contact our customer service team through the number provided on the product description page.
3) Does the product have a guarantee?
Yes, all the products have three months money-back guarantee.
So hurry up Add to your Cart and enjoy your shopping experience with Daraz!
Conclusion
Now, what are you waiting for? Go Grab yours and make this 11.11 memorable! Also, check out Daraz Like New blog, that'll allow you to purchase your favorite tablets and laptops in slightly used condition with up to months of Daraz warranty at absolute steal prices!
Also Read 11.11 voucher discounts and get unlimited discounts!