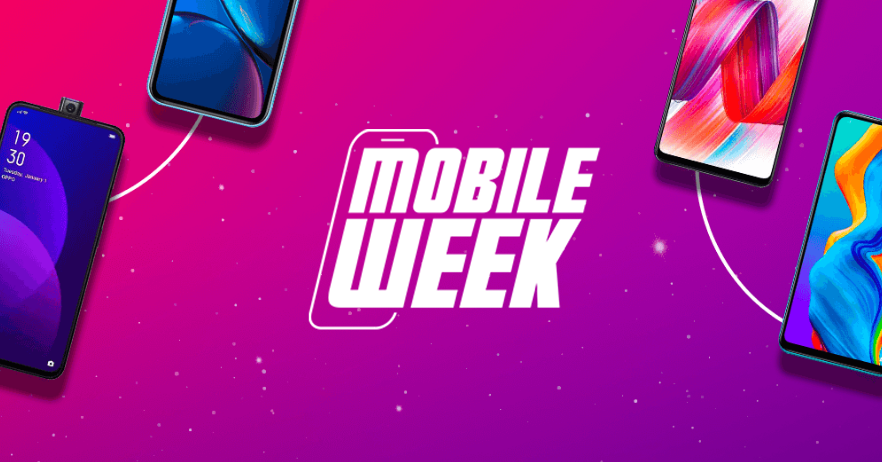 Daraz Mobile Week Promises Exciting Deals and Discounts on Your Favorite Devices
Daraz Mobile Week promises exciting deals and discounts on your favorite devices
For the 4th consecutive year, Daraz will be holding Mobile Week, one of the biggest sales of the year dedicated towards offering discounts and offers on the latest smartphones from brands like Nokia, OnePlus, Infinix and Cat. The Mobile Week will be packed with flash sales, mega deals, games and vouchers. With the 3% VAT on imported phones reduced and the discounts offered by Daraz Mobile Week, it is the perfect time to invest in a new phone.
Given below are some highlights of what you can expect during the Mobile Week:
Exclusive Launch of OnePlus 7, Nokia 2.2 and many others
Four leading brands will be exclusively launching their products on the platform. These include OnePlus, Nokia, Infinix and Cat. OnePlus 7, the latest flagship from the Chinese manufacturer, will be launching on Daraz and features 6.41 inches Corning Gorilla display with 1080 x 2340 pixels resolution amounting to a stunning 401 ppi pixel density. Furthermore, the OnePlus 7 is powered by the latest Qualcomm Snapdragon 855 processor paired with 6/8GB RAM configurations. It is truly a beast.
While OnePlus 7 will be coming with a higher price tag, those who are on a limited budget should look towards what Nokia has to offer with the Nokia 2.2. Featuring a Quad Core Mediatek MT6761 Helio A22 processor paired with 3GB of RAM and 32GB expandable storage along with a 13MP rear camera and 5MP front camera, the Nokia 2.2 would be the perfect companion to buy without breaking the bank.
Alongside those 2, Infinix will be launching the Hot 6x which is powered by the Snapdragon 425 processor paired with 3GB of RAM and 32GB expandable storage. The phone has a 13MP+5MP rear dual camera setup and an 8MP front camera with LED flash.
American brand Caterpillar aka Cat will be launching their line of rugged phones on the app as well during the Mobile Week. Their catalogue can be viewed here.
Over 700 sellers offering discount vouchers
With over 700 sellers offering discount vouchers along with mega deals and flash sales, it is best to save your money till the Mobile Week starts because the phone you are looking for will be available at a much lower price than that in any local market. Starting June 17th, Daraz users will be able to collect vouchers everyday during hour-long Rush Hour sessions. Customers will also be able to win collectible vouchers during Shake Shake sessions during the sale. Shake Shake is a feature on the platform where users can shake their app and win vouchers which are automatically applied to their carts upon checkout. The cue to shake the app is the appearance of the company's mascot, Daz, on the app screen.
Add to that, everyday during the week-long event there will be storewide flash sales where prices on all products from certain brands will be further reduced. Therefore, if you are looking for specific smartphone accessories, it is very likely you will be able to get it for significantly lower prices during Daraz Mobile Week.
Plan in advance and save later!
While the campaign starts formally on 24th June, customers can start planning in advance for their possible purchases by collecting vouchers and adding the products to their wishlist. There will also be exciting games on the Daraz app which you can play for a chance to win exciting prizes. Samsung, OnePlus, Nokia, Infinix and Realme, the co-sponsors of Mobile Week, will be sponsoring one of five games each. Daraz has established Mobile Week as one of the biggest annual sale events and it appears it will live up to that status this year, too!