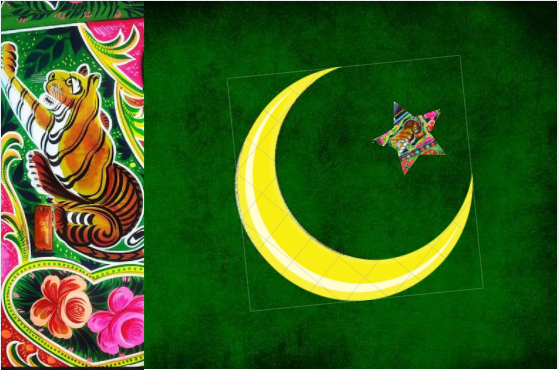 Desi by Design: Women's Pakistan Day Guide
Pakistan is a country full of cultural heritage, beauty, art and creativity. Each region has its own cultural designs,patterns, representative colour palette other than the crescent and the star that binds us all under one flag! While green and white seem to be the usual colours Pakistan day brings to mind, there are many other colours and prints that scream out Pakistani. Ajrak, truck art, chatapatti and patchwork (ralli) are all pattern and designs that are very known to all us Pakistani's that flaunt them in different fashion form. Be it a truck art khusa, a patchwork shawl, an Ajrak kurta or vibrant Pakistan flag t-shirt we all pride over our symbolic Pakistani fashionable clothing and when better to show off our patriotism than Pakistan day?
Good thing is that Daraz offers you a range of desi designs that will make you want to jump on the Pakistan Day fashion wagon.
Vibrant Truck Art Khusas
Casual White and Green Crescent and Star Shirt
Men's White and Green Flag Shirt
Symbolic Desi Sheesha Work Sling Bag
Pakistan Air Force Cufflinks
Green Flowy Buttoned Down Kurta
Intricately Designed Ajrak Shawl
Small Metal Pakistan Flag
Maroon Peplum Ajrak Printed Kurta
Pakistan Day T – Shirts for Kids
Men's Trendy Ajrak Waistcoat
Men's Casual Symbolic Truck T-Shirt
Women's Desi Embroidered Clutch