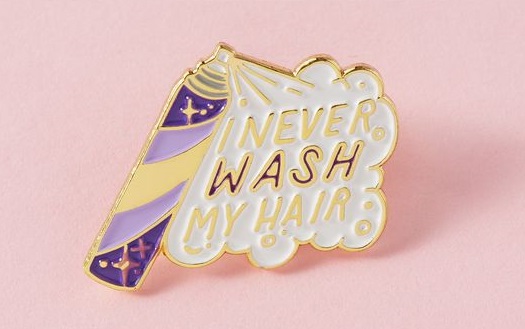 We all have days when we're just too lazy to hit the shower and a touch of dry shampoo just won't do. That's why we have rounded up a bunch of simple, no-fuss hairstyles so you can fool everyone for those days when you haven't washed your air. Hey we're not judging! 
Bedhead Bun
Gather your morning messy hair into two sections and loop them into a knot. Secure the style with a couple of pins to keep things a little loose in the front.
No Nonsense Man-Bun
Make a small center part and pull back the hair from the top of your head into a mini loop. Secure the hair into a bun at the crown using bobby pins. The messier, the better!
The Sleek Ponytail
All you need is a hair-tie to pull your hair back into a sporty and sassy high pony.
Fishtail Braid
Lucky for us, the perfect time to knot your hair into a chic fishtail braid is on the second or third no-wash day!
Braided headband
DIY your own headband! Grab a piece of hair from the back of your part and begin braiding it toward the face, picking up pieces as you go. Secure with a hair-tie and some pins.
Now you get to have a few extra minutes lazing around instead of getting ready. You're welcome.