Here's How to Dress According to Your Body Shape
Do you often wonder how so many celebrities always manage to look so flawless no matter what they wear? Even with the most bizarre outfits during Met Galas and award functions, they still manage to look amazing, well, all these celebrities have an expert stylist who analyzes what body structures they have and choose the dress best fit for their body shape.
It's true that everyone's body is different and chances are that one special trending dress that every fashion blogger is wearing might not suit you depending on your body shape. If you're at loss at what body types are and shapes are then we're here to make your fashionista self a little more self-aware which will make your styling game stronger than ever!
So, if you feel a certain dress looks slouchy on you while another dress compliments your body shape well and enhances your figure further, we've prepared a styling guide for all the body types to what dress looks the best so you slay all day no matter what you wear!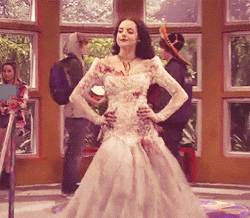 Types of Body Shapes for Women
There are five common types of body shape that every woman has, of course, it is important to note that everyone has their own unique set of body proportions but how those proportions are measured is what categorizes your body into these shapes that you might belong to.
The Pear Shape
Pear shaped women have a petite upper body and shoulders as the width of your body is concentrated on hips and thighs giving you great curves.
Pear shape is the most common body shape found in women and wearing higher cut tops, boatneck kurta, sari, and bootcut pants enhance your body shape.
Outfit Ideas
The Rectangle Shape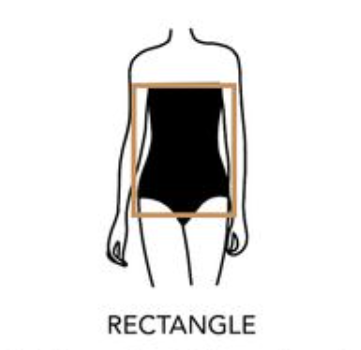 With a rectangle body shape, your upper and lower body proportions are almost equal. Your hips, waist and shoulder are of the same width.
To create a great silhouette of your figure, you should emphasize on your waist while dressing up. Wearing tucked in twirly shirts, paperbag pants and anarkali style shirts look great!
Outfit Ideas
The Hourglass Shape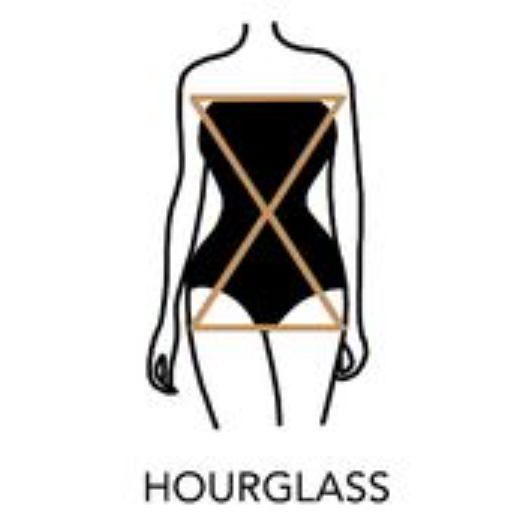 The hourglass is another popular body shape. This body type has equal proportions as well, however, the waist line in thinner compared to the upper and lower body width.
To compliment your figure, stock up on V necklines, jumpsuits, high-rise skinny jeans, all that bring out your curves and style them accordingly!
Outfit Ideas
The Inverted Triangle Shape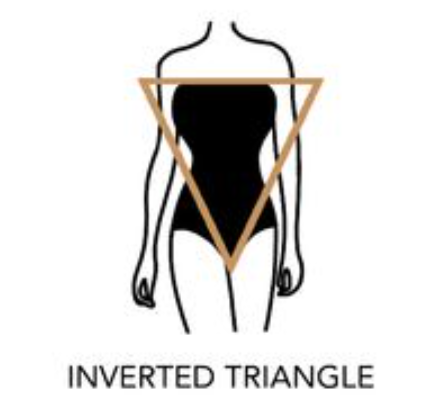 The inverted triangle is often associated with a athletic body shape. Your upper body's width is higher and have a thin waist and hips.
Wearing clothes that add volume to your lower body such as pleated shirts, patiyala shalwar would look amazing, you even look great with funnel neck tops!
Outfit Ideas
The Apple Shape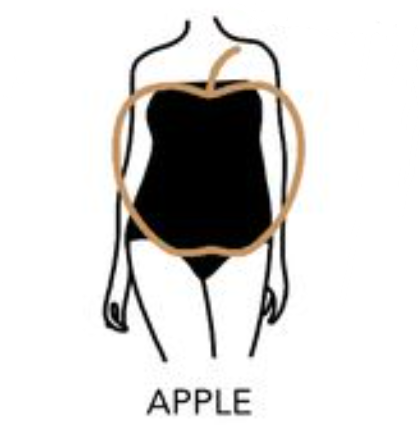 The apple body shape is mostly centered and wider towards the mid torso. Your shoulders and legs appear leaner compared to torso due to the equal proportion around your mid-section.
Wearing patterns, twirly tops, and low V necklines and longer shirts flatter the apple bodyshape!
Outfit Ideas
Now that you're prepped with what dress will compliment your look, head over to the Daraz fashion category now and stock up on various brands at the best prices and deals!