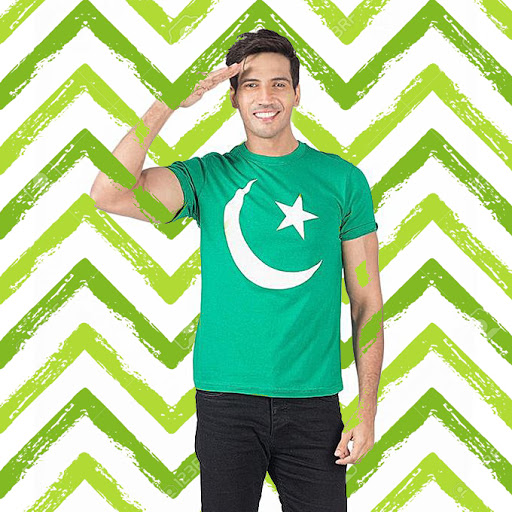 Dress to Impress: Independence Day Clothing – Men
14th August is around the corner and you might wonder how to best pair green & white together to carry out the most attractive outlook. From a number of possibilities, let's have a look at some of those intriguing options that you can go with:

The Nation's Favorite Son
Remember when your mum pictured you as a national hero as you were growing up? Now it's time to live up to her expectations dressed in a dashing kurta in a 'jhande wala green' paired with a white shalwar. This would definitely be a perfect way to express your patriotism and make you look like a hero.

Haute in Green
Celebration of Jashn-e-Azadi dressed in a green polo combined with white pants will raise your game and definitely make the ladies go 'Dil Dil Pakistan!'

Sun, Sand & Seaview
Perfect for celebrating the Independence Day in style on the sea-shore! A green buttoned-down shirt with white shorts would be a great casual combination. You can also go for the vice versa to stand out in the crowd while you're wheelieing your way through Sea View.

The Printed Patriot
From printed designs to patriotic texts, express your passion for the green & white with the most attractive & colorful azaadi t-shirts!

Culture-Shock
Your attire does not necessarily has to be all about pairing up green & white since you can also make an ever-lasting impression with a bit of a traditional touch with those classy ajraks, waistcoats, sindhi topi, etc.

The Corporate Pakistani
I know you'll be enjoying a public holiday on the 14th but you can always think about playing with a bit of green at work on the 13th! Just get a green tie to wear over a formal white shirt and you're good to go! Plain and simple right?

All Green Everything
Green at the top, green at the bottom, green over your head and even on your face! Show your true passion by literally becoming a 'jhanda', making the best use of Independence Day Deals!
Hope the list helps you carry a perfect patriotic look to celebrate Azadi ka jashan in 'Tashan'.
Happy Independence Day!