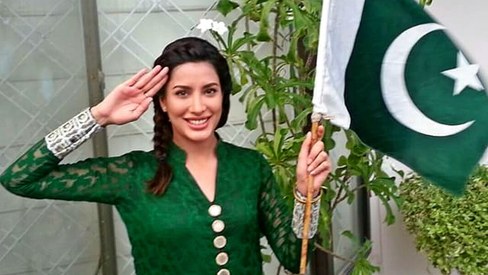 Dress to Impress: Independence Day Clothing-Women
14th August is just around the corner & we are not only excited for the Azadi celebrations but for the Independence Day sales and discounts to get the best outfit and the best compliments.
Usually girls have a lot of options & hence get confused in choosing the best one among them. Here are some outfit ideas that will help you to flaunt the freedom look!
Conventionally Traditional
If you want to celebrate the Independence Day in a flawless Eastern Look, go for a conventionally appropriate and ever-green white kameez shalwar with flowing green dupatta. For more appeal, accessorize yourself with plain steel bangles and silver jhumke.

Digitally Yours
Digitally printed kurtas with famous landmarks & National Heroes embossed on shades of green are the new trend. The variety of these kurtas will ensure that you don't catch anyone twinning. You can pair these kurtas with cigarette pants or plain tights.

Cultural Couture
This Independence Day, instead of following the color code, you can adorn the cultural aesthetics of 'Sindhi Ajrak', 'or a 'Balochi Embroidered dupatta' to get a complete & unique look.

Keepin' it Casual
This is more of a homely-casual look! The printed tee shirts with a star and crescent really brings out the patriot in you.  Get one of your choice to celebrate the day in your way!

Hint of the West
Western couture partially influences the fashion sense of the Pakistani market and provides us with amazing options that are classy & fancy at the same time. Glam up your Yom-e-Azadi with the green long-flared skirt.
We hope the list helps you carry a perfect patriotic look and will make sure that you celebrate the Independence Day in the best way!
Happy Independence Day!