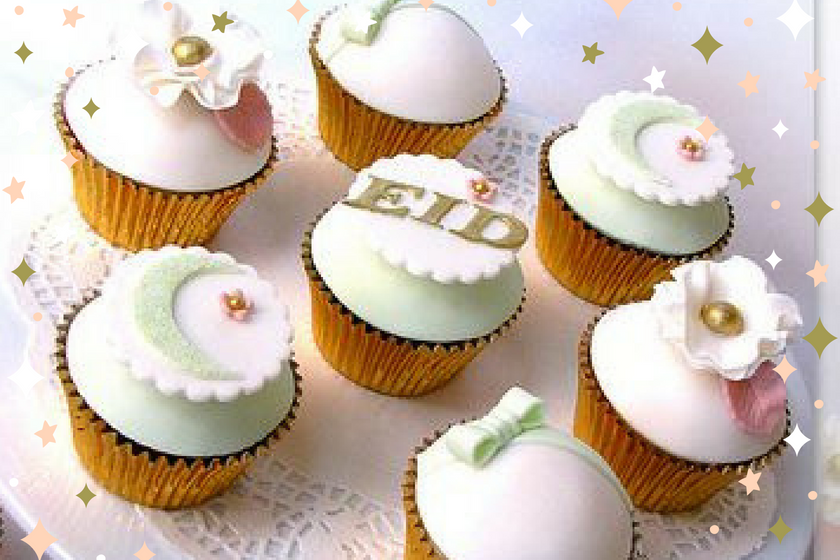 Eid delights we can't get enough of
We all love Eid for multiples reasons but what we love most are the mouthwatering delights that we just can't seem to get our eyes off of on the lunch/dinner table! I mean you have to admit that after a month of fasting, all we do during the three days of aid is eat and sleep and we love it. All the sheer kurma's, shahi tukras, haleem, arbi koftas, mutton karhais and much more are just too hard to resist so why not save the appetite and devour later. Here's a round up of all the delicious food recipies that we couldn't get enough of and can't wait to try out.
Needless to say, there's one ingredient that adds to the taste of any dish and that we can't measure for you – love! You'll just have to add that yourself.
Perhaps some of our must have kitchen appliances might help making these goodies! Check them out! 
Sheer Khurma
Sheer Khurma is an authentic version of vermicelli pudding specially prepared for Eid festivities.
Ingredients
5 Cups Milk, full cream
50 Gram Vermicelli (broken into small pieces), roasted
50 Gram Coconut (dried), grated
1/2 Cup Sugar
2 Green cardamoms
2 Tbsp Dates, chopped
10-12 Raisins
1/4 Cup Almonds (cut into pieces), blanched
1/2 tsp Khus (vetiver)
2-3 Vark leaves (silver foil commonly found on barfis)
Directions
In a wide pan simmer the milk till it thickens to the consistency of cream.
Add the vermicelli, coconut, sugar, cardamom, dates and half of the raisins and almonds
Bring to boil and then simmer for about 5 minutes.
Add the vetiver. Transfer to a serving bowl, garnish with the silver leaves and the rest of the almonds and raisins.
Serve hot or cold.
Arabic Koftas
These meatballs are very popular in Middle Eastern countries like UAE, Lebanon, Syria, Morocco, usually lamb or mutton blended with fresh herbs, aromatic spices, garlic and/or onions.
Ingredients:
500g finely ground lamb
100ml sparkling mineral water
2-3 garlic cloves, minced
1 Tbsp fresh mint leaves, finely chopped
3-4 Tbsp fresh coriander leaves, chopped
1 tsp cumin
1/2 tsp cinnamon
1/2-1 tsp harissa paste, optional
S&P to taste
2 Tbsp olive oil for frying
Garnish
Arabic bread, hummus, chopped iceberg and herbs,or eat with rice or roti.
Directions:
In a large bowl, mix meat with water. Add garlic, herbs, spices, season to taste and mix throughly with you hand.
Form small meatballs, the size of walnut.
Heat the frying pan with oil, add kofta meatballs and fry all over for 6-7 minutes or until cooked through.
Serve with bread, lettuce, herbs and hummus, if desired.
Mutton Karahi
Mutton Karahi is a specialty of Lahori food, this dish is made by stir-frying small cubes of lamb or mutton with tomatoes, green chilies, ginger, and garlic in a karahi, the wok-like pan that gives the dish its name.
Ingredients
1-1/2

 

kg

 

lamb or mutton

1/2

 

cup

 

pure butter

1/2

 

cup

 

plain yogurt

3 to

 

matoes

 

cut into four pieces

3

 

onions

 

thinly sliced

4

 

green chilies

 

chopped

2

 

tablespoon

 

ginger garlic paste

1/2

 

cup

 

garlic water

 

mix 1 tsp garlic paste with 1 tsp lemon juice in 1/2 cup of water

1-1/2

 

teaspoon

 

red chili pepper

 

crushed

1/2

 

teaspoon

 

turmeric powder

1

 

teaspoon

 

dried fenugreek leaves

 

optional

2

 

tablespoon

 

cumin seeds

 

roasted & crushed

2

 

tablespoon

 

coriander seeds

 

roasted & crushed

1/4

 

teaspoon

 

black pepper

1-1/2

 

teaspoon

 

salt or to taste
For Garnishing
1/2

 

teaspoon

 

garam masala powder

 

for sprinkling

fresh coriander leaves

 

chopped

ginger

 

cut in julienne

lemon

 

thinly sliced

tomato

 

thinly sliced
Directions:
Melt butter in a deep wok or pan over medium heat.

Fry onions for 3-4 minutes or until transculent.

Add ginger garlic paste and meat. Cook for 5-8 minutes or until meat change its color.

Mix well and don't add any water.

Meat cooked in its own juice

Cover with lid and cook for 45 minutes on medium heat.

Now add tomatoes, cover it again and cook for another 10 minutes.

Add all spices excpet black pepper, mix well.

Cook on high heat for 4-5 minutes then add yogurt, green chilies and black pepper.

Cook for another 15 minutes or until oil comes on top.

Now add garlic water and cook for 10 more minutes or until meat is tender and gravy is thickened.

Sprinkle garam masala over it.

Garnish with coriander leaves, green chilies, lemon slices, and ginger.

Restaurant Style Lahori Mutton Karahi is ready to serve.
Serving Suggestions:
Serve with butter naan along with raita and ring onions.
Classic Banoffee Pie 
Bananas, caramel, biscuit, cream – there's nothing to go wrong here. Easy banoffee pie is a great dessert for parties.
Ingredients
For the base
150g/5½ oz digestive biscuits (about 10)
75g/2¾oz butter
For the toffee filling
75g/2¾oz butter
75g/2¾oz light muscovado sugar
1 x 397g/14oz full-fat condensed milk
1 tsp vanilla extract
For the topping
300ml/10fl oz double cream
3 small just-ripe bananas, sliced
50g/1¾oz dark chocolate, melted or cocoa powder
Directions:
Line the base of a deep 20cm/8in spring form tin with baking paper.

To make the base, crush the biscuits to fine crumbs and melt the butter over a low heat. Pour into a bowl and mix to combine. Spoon into the base of the tin and press down with the back of a spoon until level. Place in the fridge for 15 minutes.

To make the filling, heat the butter and sugar in a small non-stick saucepan and stir over a low heat until combined. Add the condensed milk and bring to the boil, stirring for 2–3 minutes – do not over-boil or it will become grainy and fudge-like. Add the vanilla and pour into the tin. Place in the fridge for at least 1 hour.

Whip the cream in a bowl until soft peaks form.

Arrange the banana slices in neat rounds on top of the toffee. Spoon or pipe the cream on top and level. Set in the fridge for an hour.

Remove from the tin, and zig zag the melted chocolate over the top or dust with cocoa powder.
Enjoy our delightful recipes and tell us what you think!