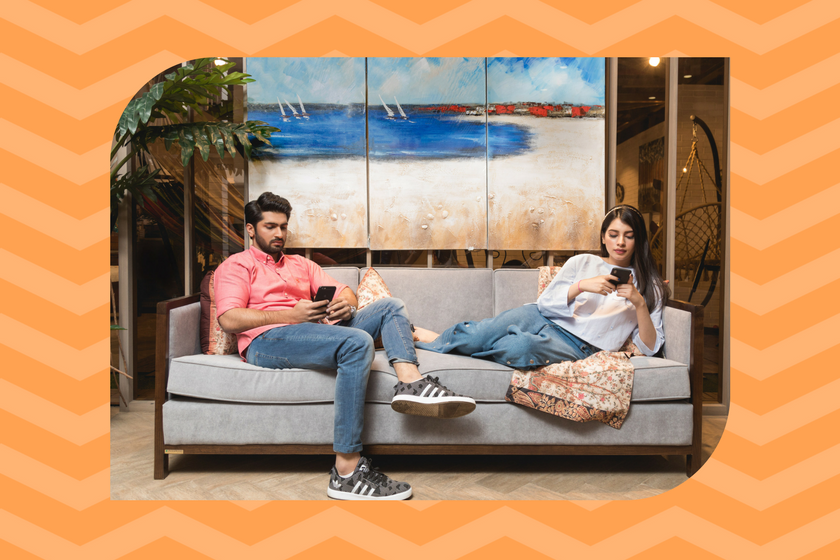 We love comfortable fashion! Don't you? What could be better than dressing comfortable while still looking chic and fashionable – be it a dinner date with a loved one or spending a day redecorating your new home with your husband, there's always an outfit that makes for a perfect fashion statement no matter how simple it is. In fact we reckon, looking effortlessly fashionable and yet feeling comfortable is what every one aims to achieve nowadays.
Movie night calls for classy comfort attire
Perhaps try pairing a trendy pair of printed pants with a solid colour flimsy blouse. Always remember to have one of the two a solid colour when pairing with printed correspondent. Spring summer fashion will be flaunting a variety of patterned pants and we don't want you to miss out!
Navy Blue is an all time winner!
We love a man dressed in a perfectly fitted round neck tee worn with a rough tone pair of jeans.- appropriate for almost any time of the year and any casual occasion.
Wrap up the winter in style!
Nothing like flaunting your denim wear in a duo! It's even better if you can match it with your better half's duo! We love the feel of denim on denim in winter – be it a rugged denim jacket or a front open denim shirt complimented by a plain white tee, there's never going to be a denim duo that doesn't make a fashion statement. Whether your headed to the beach, a road trip with friends, a casual coffee or a stroll in the park, this denim combo will never fail to make an impact.
Lounging in style
We love how comfortable these two look lounging. When lounging with your husband, we suggest finding something that looks fashionable but doesn't make you suck that tummy in. Maybe pair wide legged jeans or culottes with an over-sized boho top! While for our male readers we suggest bringing out their easy breezy linen shirts to make for a trendy yet casual lounging attire.
Perfect dinner date ensemble
Sky blue shirt, beige slim fit pants and a tan belt to complete the look! Perfect for your date night with your beloved wife and definitely a perfectly fashionable outfit for the man that likes to walk into a restaurant in style. Oh and don't forget to add the cherry to the cake with a tan strap watch to compliment the belt! Every man needs watch to finish his look.
Work hard, look effortless
Imagine moving into your new home with your husband, we're sure you still want to look stunning for him but feel the easy to work through the day. So why not pick something like a knitted-top with skinny jeans and slides.
Add a rough knot to your standard knitted top to make it more trendy and effortlessly fashionable!
Easy breezy!
With spring/summer creeping up on us, we best get our pastel shade linen and cotton shirts out. Perfect to wear throughout the day, with jeans or khakis and complimented by a comfortable pair of loafers.
Fashionably sleeping!
Who says you cant look your best when you're sleeping. We have just what you need to sleep in comfortably in style. Matching top and bottoms make for the cutest sleepwear and we have it all!