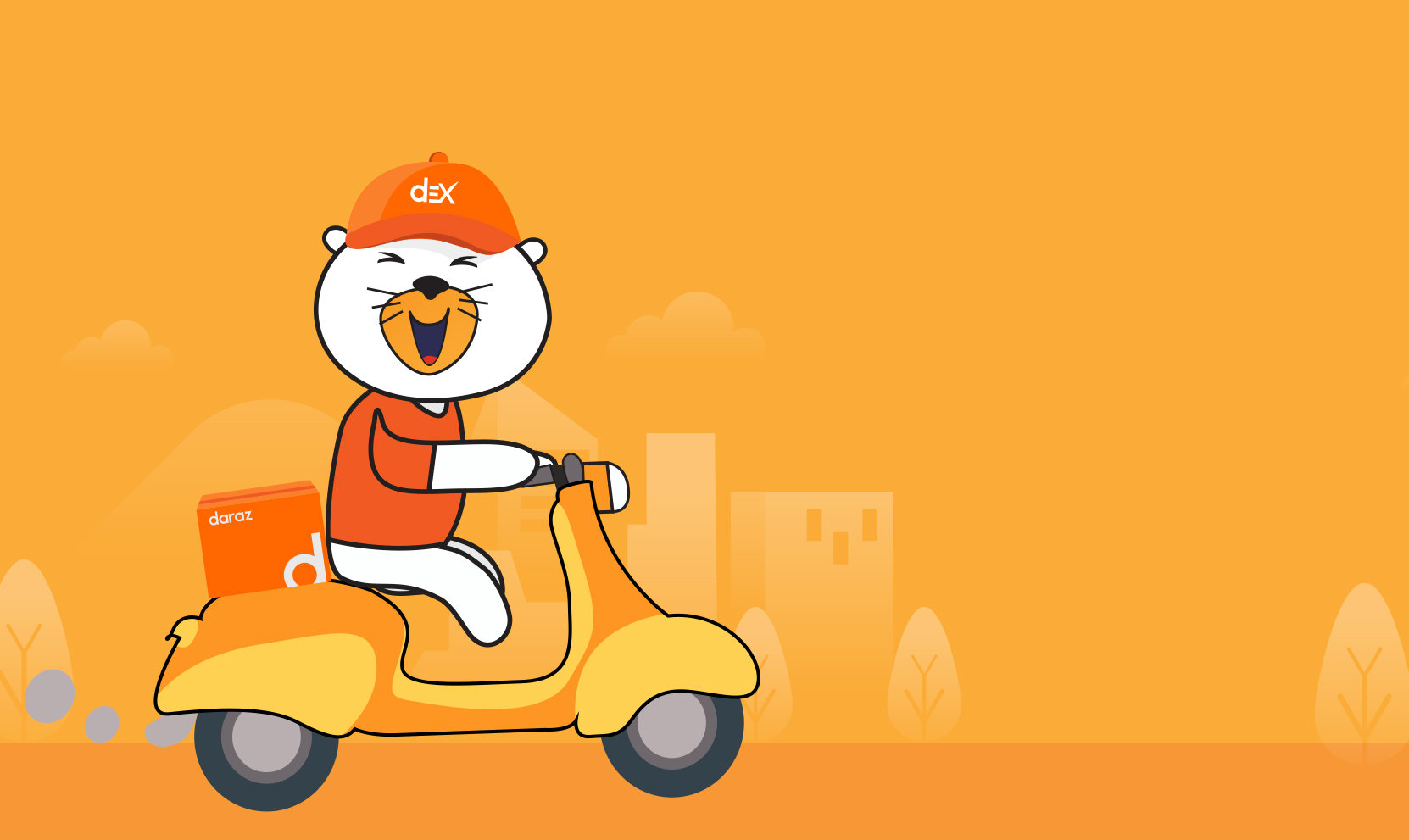 Going the Extra Mile – Literally!
This is the story of one of our delivery associates, Zeeshan Aslam (from Okara, Punjab), in his own words.
I have been working with Daraz for the last four months. I enjoy my work and always try to do my best to satisfy the customer.
I occasionally deliver packages to Okara cantonment area but on this particular day as I was about to enter the cantonment, at the check post, military police stopped me and told me that I was not allowed to enter the cantonment area on a motorcycle.
It was a problem for me because I pride myself on my delivery success rate, and not being able to deliver the cantonment packages would definitely bring my success rate down. And that was not acceptable for me as I knew I could find a solution to this problem. So instead, I started thinking about how I could still deliver the packages. And then I realized I was not allowed to enter the cantonment "on a motorcycle" but I could enter if I was on foot. So, I called the first customer, who happened to be about 1.5 km from the check post. And thus, I decided to deliver the cantonment packages on foot. In total, I delivered 6 packages on foot which took me about 4.5 hours. My supervisor called me to inquire why I was taking so long to deliver parcels and he was amazed to hear that I was delivering parcels on foot.
The next day, I had 9 parcels to deliver in the same area which, again, I delivered on foot and it took me 5 hours. I walked approximately 7-9 km in these two days to deliver the packages.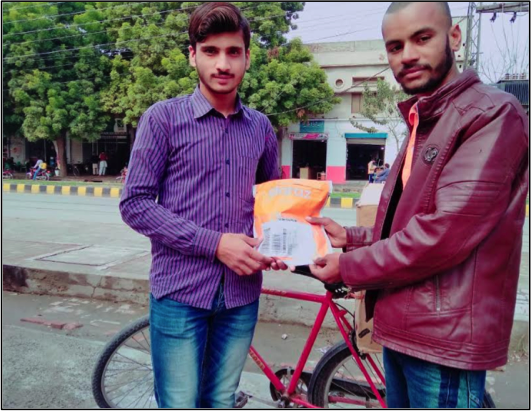 My coordinator came to know of the situation and together we came up with the idea to deliver the packages on a bicycle. My coordinator lives in a nearby location and owns a bicycle that I could borrow. After getting permission from the Military Police to enter the cantonment area on a bicycle, now I deliver the packages in that area on the bicycle that I borrow from my coordinator and returns to him every day.
I believe that this is a small contribution from my side and if everyone does a little more, they can achieve their goals just as I achieved mine.