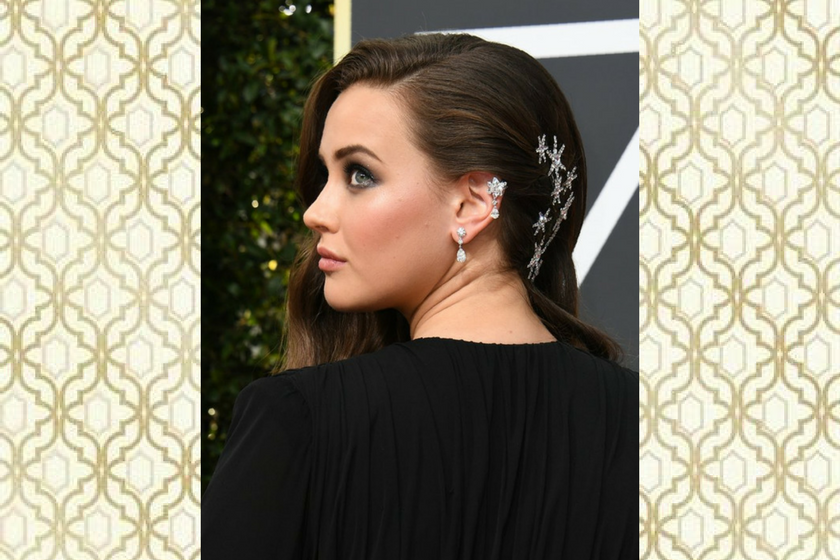 GOLDEN GLOBES 2018- The Top 5 Showstopping Accessories
There is no denying that the most-talked about, iconic fashion trend of the 2018 Golden Globe Awards was the array of black gowns- a symbol of the Time's Up movement to protest sexual harassment, assault and abuse in the entertainment industry and, generally, in the workplace.
However, the red carpet glitz and glamour was not lost. From statement bags to delicate diamond necklaces and colorful gems, the celebs tuned to jewelry and other accessories to express their individual styles.
Here's a quick round up of all the unforgettable accessory moments that definitely deserve some of our attention!
Emma Watson 
The Harry Potter and Beauty & the Beast star rocked the red carpet by donning a single lobe statement earpiece staying true to her funky, off-duty style.
Katherine Langford 
We just could not get our eyes off Katherine Langford's sparkly star-shaped hair pins which held her side swept curls from behind. A modern spin on a classic 90's trend which we can't wait to copy!
Allison Williams 
The simple diamond cut choker necklace perfectly complemented the actresses's subdued make-up look and completely up-lifted her entire outfit!
Jessica Biel 
This Golden Glob nominee who dazzled the red carpet with Bulgari diamond danglers and a matching bracelet was a true showstopper!
Millie Bobby Brown
The young star's earrings and braided bun weren't the only things to swoon over,her sparkly kitten heels with the chunky, bedazzled ankle strap were just lust-worthy!