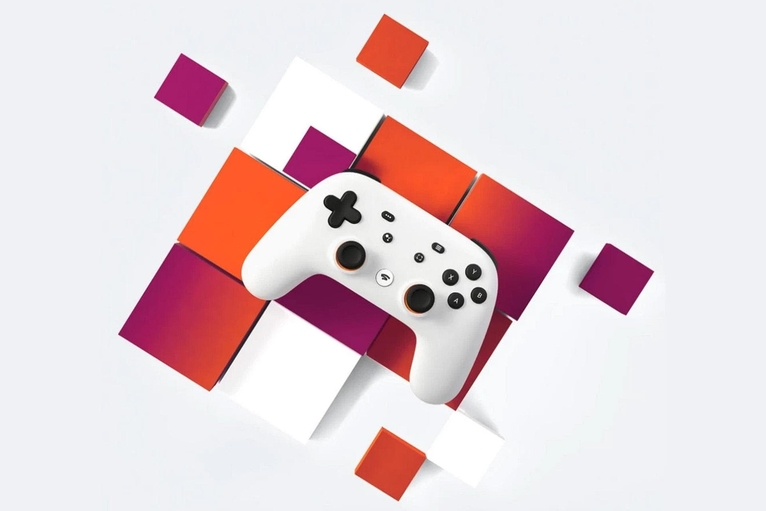 Google Stadia Announced @ GDC 2019: Google's Next-Gen Gaming Console
We've seen Google kick it up a notch to redefine its position as more than just a Search Engine. Over the course of years, we've seen Google go from the most reliable searching tool, but also a renowned name in home electronics and appliances. We've seen an operating system, netbooks, phones, speakers and home docks, but did we expect a Gaming Console? I doubt it. Introducing Google Stadia: a console that might just put Sony, Microsoft, and Nintendo to shame.
Unveiling Google Stadia @ Game Developer Conference (GDC) 2019 
Google Inc. revealed its first gaming initiative in Google's GDC 2019 conference. This is the first-gen gaming platform introduced by Google that brings Cloud Gaming to reality. It is designed for streaming games and Google also brings a Streaming Platform alongside Google Stadia's announcement. Google's Phil Harrison explained how the streaming service will be available on desktops, laptops, tablets, TVs and even on foldable phones, saying that there is No Actual Console.  Very bold move from Google, let's explore what makes Google Stadia stand out?
Google Stadia Platform
Google Stadia is not a piece of hardware, but a streaming platform designed for the gamer to connect instantly. It expects customers to stream straight from the Browser. The platform also provides YouTube stream and share services, which is nifty for different YouTube celebrities. By highlighting that they are working to enhance the gaming experience to bring Google Stadia on 4K and 8K resolutions with 60 and 120 frames per second, Google has taken a direct hit at the Sony counterparts.
Google Stadia Hardware
Google Stadia is comprised of just a controller.  It's a good looking, well spread out a controller that feels like a Sony – Microsoft Hybrid. The controller connects using WiFi directly to games running in the Google Data Center and even has a capture button for saving video clips on YouTube or privately. The controller also identifies and chooses the best screen for your gaming experience There's also a built-in microphone that allows communication as well as recording for a stream. Google's vision to have a platform where users can sync their gaming urges with different electronics as well as different individuals all across the world.
Google Stadia Specifications
According to Google, each Google Stadia will have the custom x86 processor running at 2.7GHz, 16GB of RAM with 484GB/s of transfer speed, and a custom AMD GPU capable of 10.7 Teraflops. Compare that with PS4 Pro's 4.2 Teraflops and Xbox One S's 6 Teraflops. A Teraflop is defined as having a trillion floating points operating per second to give consoles a higher computing power. Higher the Teraflops, the better will be the experience. Google hasn't officially announced any economics or prices for the Google Stadia, but you'll be saving up a lot when there are no physical gaming copies to buy.
Google Stadia: Worth it?
Google Stadia has redefined the future of console gaming. You have a console that is not a console. It doesn't have a box that is fixed to one screen. Instead, you have the concept of Cloud Gaming that allows you to switch screens and devices to match your convenience, be it a phone, a laptop or a TV with Google chromecast. Regardless of the device, you'll be using to cast the game, there is no need for hardware acceleration, as it's all being done by the Datacenter. And the best part, having an AMD 10.7 Teraflop GPU definitely makes it a game changer compared to the PlayStation 4 and Xbox One Series. The release date and the cost are still kept undisclosed, but with what's being offering, it won't be a burden on your pockets. My votes is with Stadia. The Future is with #Stadia. 
Google Stadia in 5 minutes
Google Stadia GDC 2019 Gaming Announcement along with Google GDC Keynote 2019 – All in just 5 Minutes! #GDC19