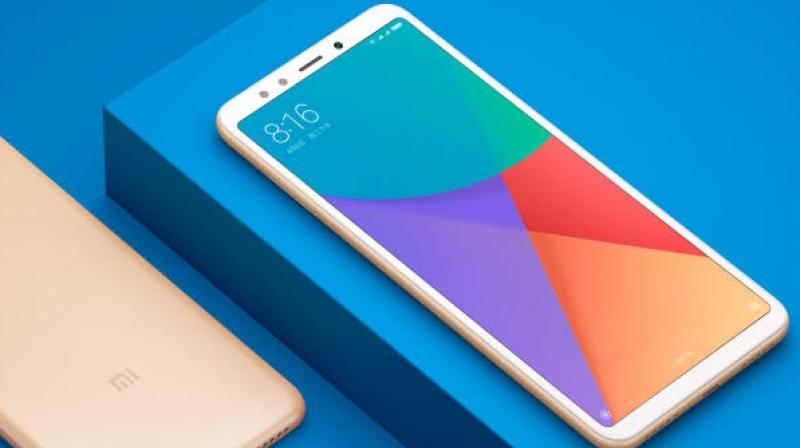 Grab the Beast in a Flash
If you want a phone that works like a beast then the Xiaomi Redmi Note 5 is the phone for you. In yet another flash sale, this newly launched phone calls out to Mi fans all over Pakistan.
After a promising debut with its first round of pre-booking and flash sale at Daraz, the product received such an overwhelming response that Mi Pakistan decided it was time for another go.
The Power of Redmi Note 5
The Redmi Note 5 has overwhelmingly outshined others for its distinct features. With a dual camera featuring a large 1.4μm-pixel sensor, AI camera features, and an LED Selfie light for its front camera, Redmi Note 5 is a powerful device that takes amazing photos anywhere, at any time. It also uses facial recognition for unlocking the device, which is based on AI technology, enhancing the accuracy of identification for a more secure system.
It's Redmi for me
Originally the Redmi Note 5 (3+32GB) was launched for the price of Rs. 24,499 but this time around it will be available on Daraz at Rs. 22,999. The Flash Sale will be held on 20 July 2018, Friday from 6 PM until 9 PM. Now that the cat is out of the bag, we suggest you crack those fingers and get ready for the click race ahead.
The popularity of the products lies within the label: OUT OF STOCK. With the highest frequency and record of being sold out within the first 10-15 minutes of the Sale, customers are always in anticipation of their Flash Sales in order to get their hands on some amazing Mi products at equally amazing price slashes. You have been warned!
Smart Link Technologies that is behind Mi Pakistan, has been the leading distributor of Xiaomi in Pakistan. It provides outclass and supersonic customer care and after sale services with warranty like no others. Let us assure you. It doesn't really get better than this.