Harkat Mai Barkat Episode 1: Can You Save Chacha from WhatsApp?
Meet Chacha and Ali.
Chacha – like most elders – seems to think the secrets of life and are buried in Whatsapp chats.
Chacha is excited about a deal he's about to make through a WhatsApp message and trusts someone to deliver him a phone through Daraz for only Rs. 500
But Ali is having none of it! He's a pro shopper on Daraz with no negative experiences and he is all set to share his online shopping wisdom with Chacha
When you know something that sounds too good to be true, well, it probably is! As Chacha is happy about the deal he's about to place, Ali saves him from the looming trouble of getting scammed.
Daraz never deals outside its App and official website. Most orders made outside of Daraz by anyone claiming to be a representative or a Daraz seller often end up as scams that you must avoid at all costs. So, make sure to steer clear from purchases through forwarded texts no matter how authentic the person may sound and shop online safely from the Daraz App or website only!
If you know someone who is similar to Chacha then save them from trouble now before they end up regretting all that the internet offers!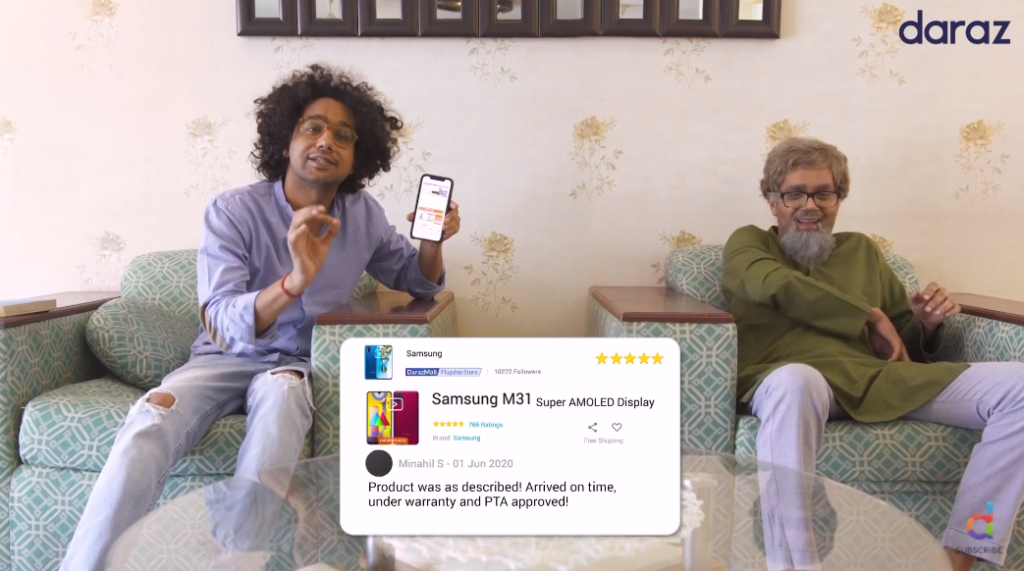 Ali has 3 major tips on how to avoid getting scammed through online shopping:
1. Only buy from the official Daraz App and website
2. Never buy Daraz products from third-party-sources or outside of Daraz
3. Lastly, check seller ratings and reviews before placing your order on Daraz.
So, shop smart on Daraz by staying informed and shopping right to get a hassle-free and easy, and happy online shopping experience!
Check out Daraz's YouTube channel for more Harkat mein Barkat episodes!
---
Find more similar topics on our customer education page and make sure to follow our Official Daraz blog