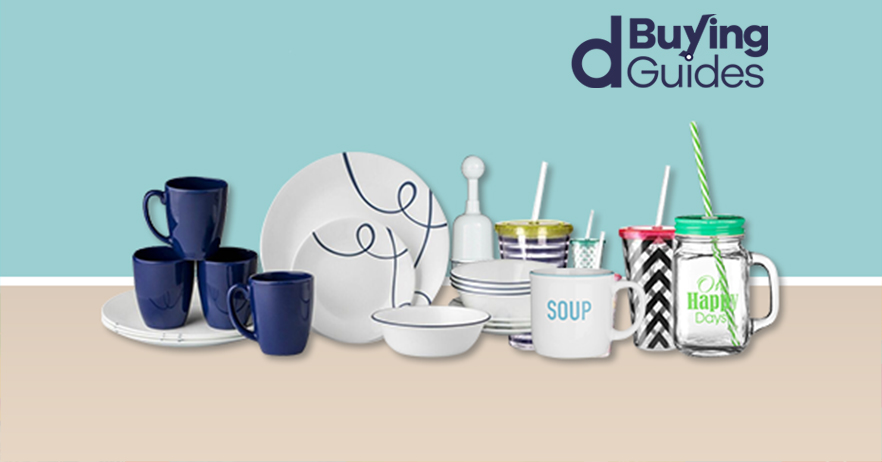 Here Are 26 Items You Can Get on Daraz to Give Your Home an Upgrade
Every now and then, you need to shop for a little something in order to upgrade your home and kitchen. With Daraz Tuesday Home Upgrade, you can easily improve the entire function and look of your house without spending an arm and a leg. Here's a buying guide to help you get your hands on a few things you never thought you wanted but you absolutely need!
Just click on the picture if you wish to buy the product.
CROCKERY
Dinner Set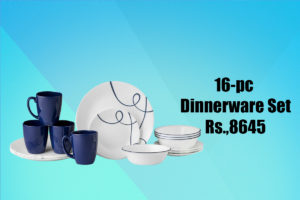 A dinner set from Corelle is always a classic! Whether you're settling in a new place and need some Dinnerware or wish to change your current dinner set, just make sure you get a good quality one to make it last longer.
Serving Bowl Set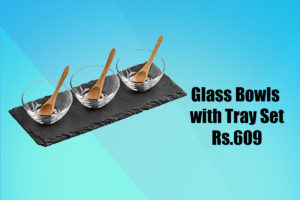 Add a variety of different sauces or some snacks in this bowl set and up your serving games! This set of serving bowls would make your table look just great and the wooden spoons would let you serve the right quantity adding some class to the set.
Lap Tray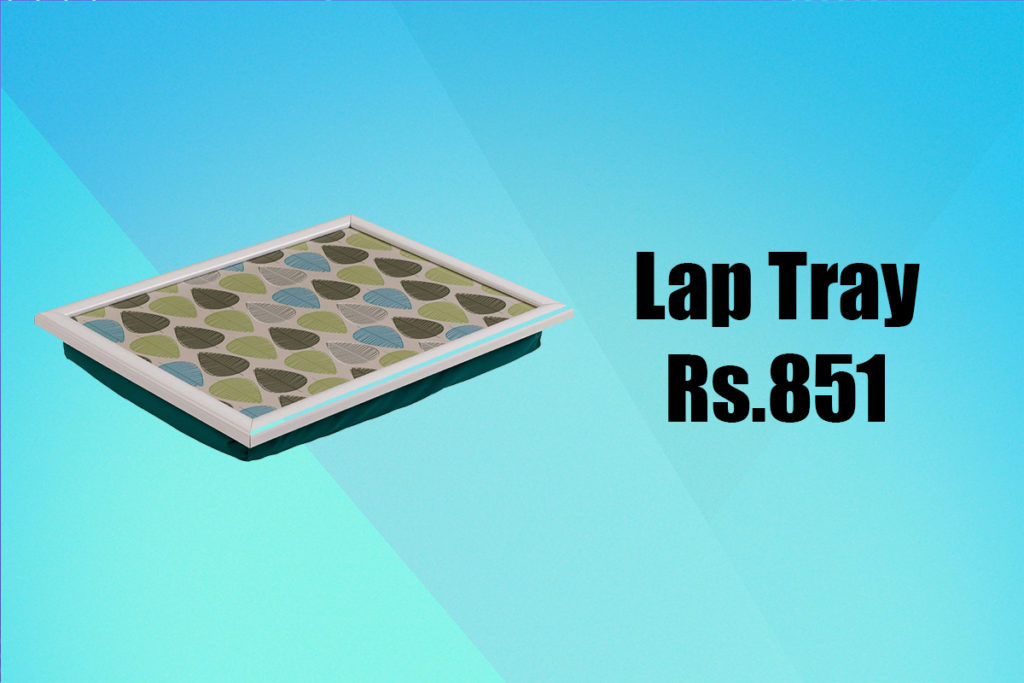 Is eating in the bedroom your thing? This is just what you want in order to avoid the mess! Place your food on this lap tray and munch on it while you enjoy your favourite movie.
COOKWARE
Non Stick Pan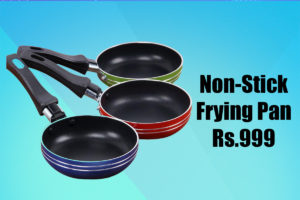 A good quality Non-Stick Frying Pan is a kitchen must-have and the reason why we always prefer a non-stick frying pan is so that our food items achieve the perfect golden color, do not stick on it badly and cooks perfectly too!
Tawa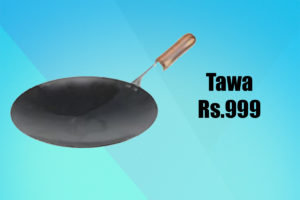 Want to cook the perfect roti without burning it? All you need is a non-stick tawa! Get one in your kitchen and your rotis will turn out just perfect!
Non Stick Utensils Set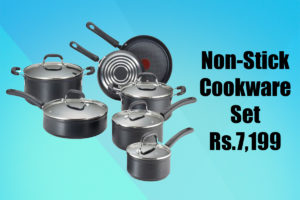 You are most likely to get yourself a cookware if you're tired of the previous one or if you are shifting to a new house. A non-stick set of cookware turns out to be an ideal fit for your kitchen!
Wok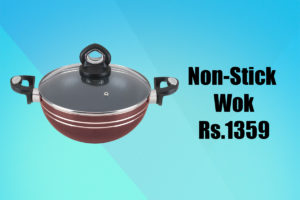 Whether you own a modern kitchen or a traditional one, a Wok always comes in handy. Do some frying or cook large meals with ease in a non-stick wok without making it burn or stick.
Non Stick Grill
Can't figure out ways to make some good barbeque or grilled meat? A non-stick grill pan will help you do your grilling in just the right manner!
DRINKWARE
Mason Jar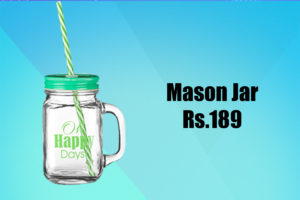 Having your favourite drinks in a Mason Jar is the best thing ever! Add your smoothies or shakes or even some water and sip it down in a fun way!
Soup Mug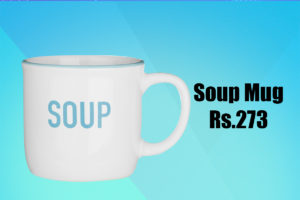 Don't you think your Soup needs to have a mug of its own?! Drink your soup in a specific Soup Mug in winters and enjoy the warmth without getting messy.
Pretty Printed Mugs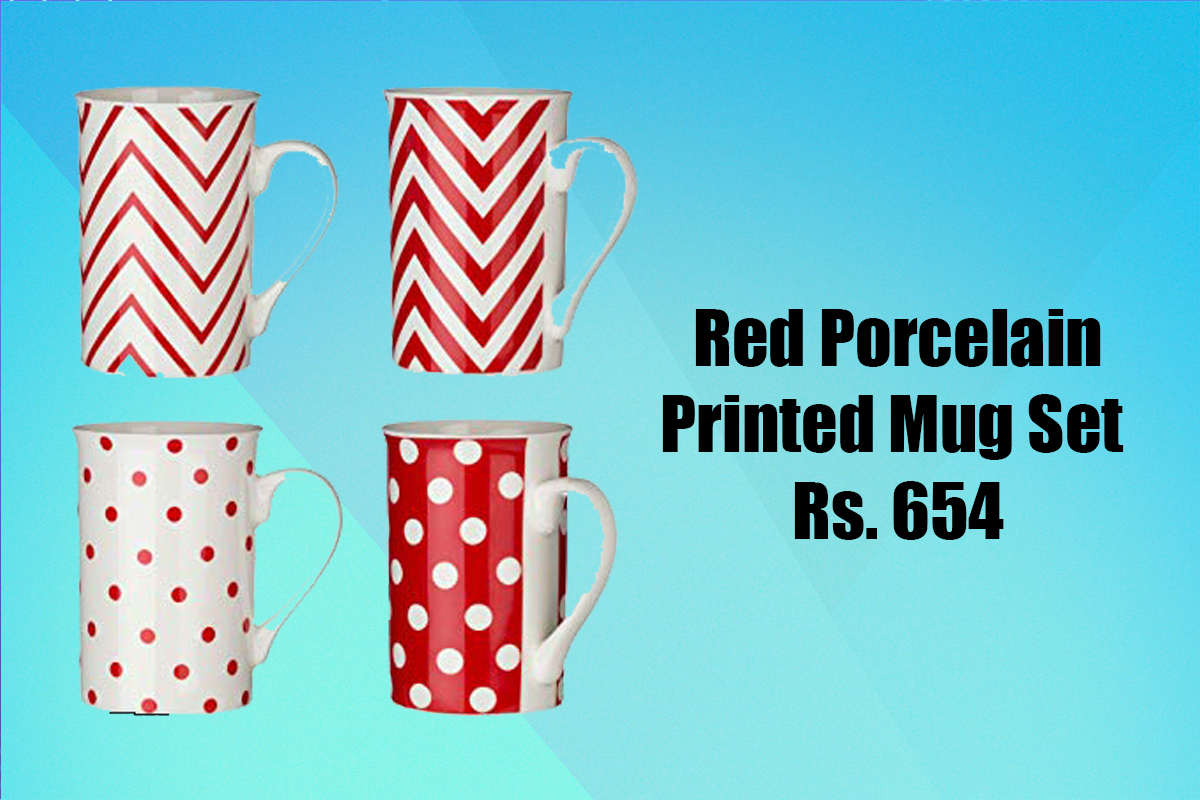 Simple Mugs are quite boring, aren't they? Add printed ones to your collection and make your tea and coffee fun looking.
Eco Water Bottle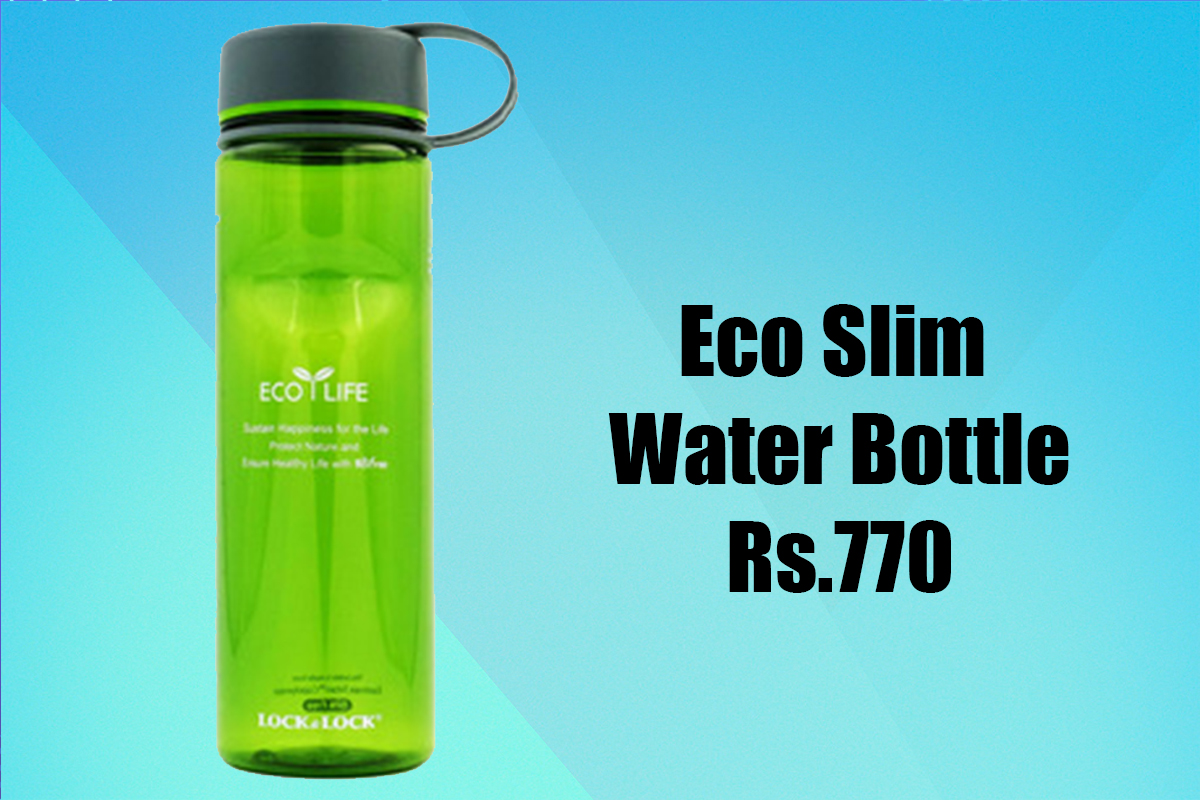 It's handy, it's cool, it's Bisfree! You can use it for sports or going out. The Bisfree plastic just wouldn't harm you in any manner.
KITCHEN TOOLS
Cupcake Grater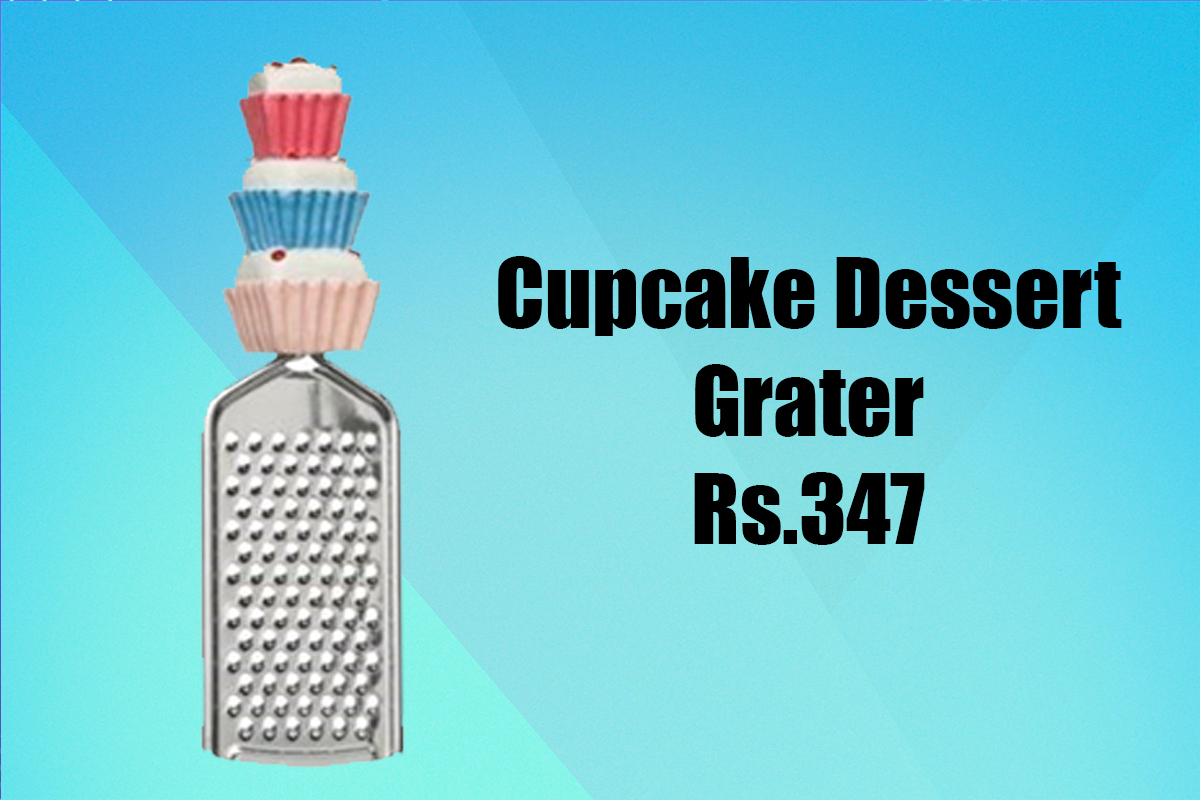 You may have a grater but not a Cupcake Dessert Grater! This cute grater will help you grate your chocolates to make the perfect dessert!
Herb Scissors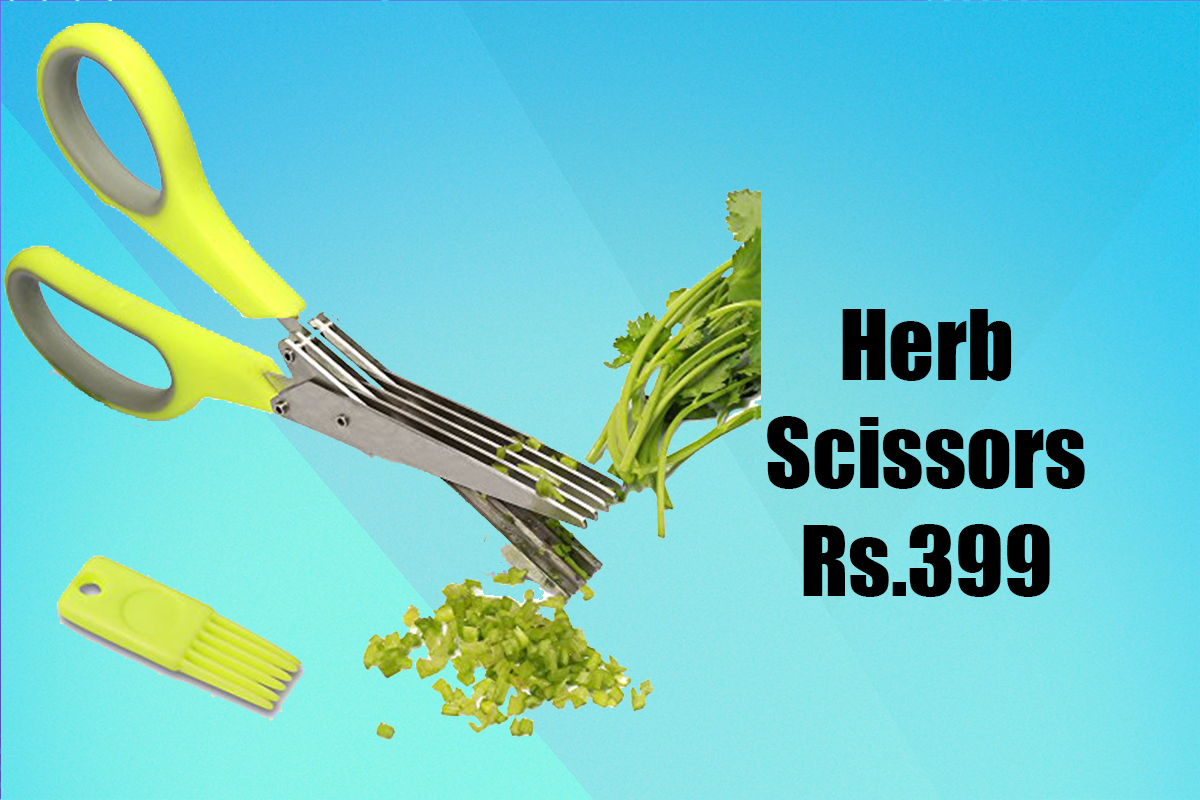 Did you know something like Herb Scissors existed? Cut your coriander or green onions in no time without hurting yourself with these Herb Scissors.
Salad Forks
Now, you don't need regular spoons and forks for your salads. Just get these salad forks and make your salad mixing easier and better.
Multi Chopper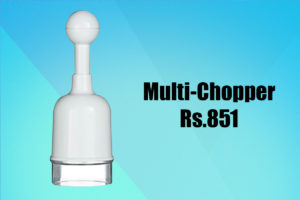 A kitchen is not a kitchen without a Multi-Purpose Chopper.
Measuring Cups Set
You just wouldn't want to ruin your cake by not using those measuring cups! They are a kitchen essential and if you use your ingredients as per the correct measurements, your dish will always turn out perfect! Also, with silicon, you can always pour in hot stuff without ruining your cups.
AROUND THE HOUSE
Bathroom Set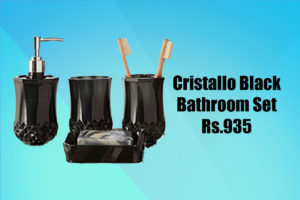 Get your messy bathroom counter tops organized with this Bathroom Set! Your Toothbrushes will stay clean in one place while your liquid handwash and your soap bar can stay in their organizers.
Hanging Swing Chair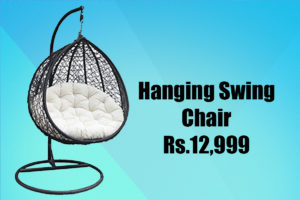 Call it a Modern Jhoola? Perfect way to sway all day! This swing chair has a cushion for you to sit and relax and enjoy your me-time.
Geometric Side Tables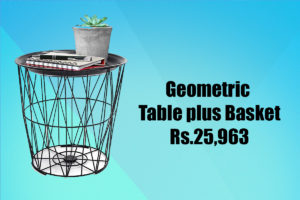 Basket or table? Actually both! Just what you need as a coffee table. You can place your magazines or books inside or even toys for your kids. Enjoy your tea or coffee while you read or watch your little one play!
Diamond Shaped Ceiling Lamp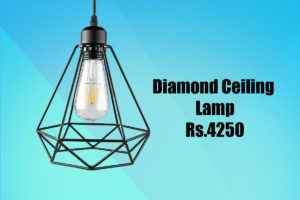 It's classy and trendy! Hang it in your corridor, dining area or even your kitchen and this ceiling lamp will change the entire look of your house!
Frames
Just the right thing for your family photos to be in one place! This frame set can allow you to add 8 different photos which will not only be a good addition to your wall but would also take you down the memory lane.
STORAGE BOXES
Ice Bucket
Don't let your ice melt too quick!
Air Tight Lock Boxes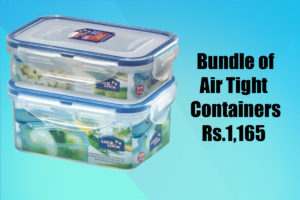 Left over food or some fresh biscuits to store, air tight containers will never let them leak or go stale! Add it, pack it and lock it so that you can easily use your food later.
Canister set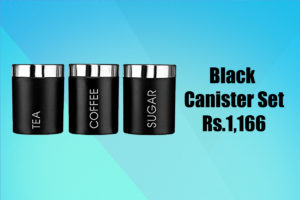 This Canister set will add a classy vibe to your kitchen rack. Organize your tea time essentials in these canisters and avoid all the mess. Moreover, your kitchen would look nice and neat!
Spice Rack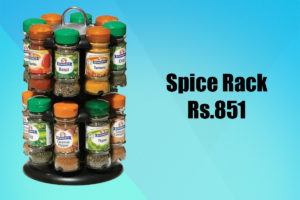 Wouldn't it be nice if your spices were in one place, properly organized so you know what you're using while you cook. With this spice rack, you just wouldn't use salt instead of sugar, it is that good!
I'm sure you have a list of things added to your cart by now. So, stop thinking, start shopping and make the most of Daraz Tuesday Home Upgrade!