Here's How to Buy A Quality Preowned Phone on Daraz!
Sometimes, even though you really want to upgrade your phone, you'd feel like spending a whole lot on getting a brand new device. If you haven't already heard that Daraz allows you to trade your old phones in at the best prices then go read up on it here!
Once you get a good value for your old phone, you'll most likely be on the hunt for an upgrade. While Daraz offers you the chance to buy some of the latest and greatest mobile phones on the market, you now have the option of buying quality pre-owned phones as well! To check used mobile phone prices in Pakistan on Daraz, click here.
All of the Daraz pre-owned phones are quality A devices. This means that they have gone through Daraz's control process and quality check. Unlike many used mobile phones in the market, these are also PTA approved and CTA cleared.
If that wasn't good enough, your phones are also Jubilee General Insurance secured so now when you purchase your pre-loved phone, you'll be getting a device that is not only damage proof but also theft proof with a three month Jubilee insurance plan.
How to Buy Pre-Owned Phones on Daraz?
Go to daraz.pk and choose the option of preowned phones in the menu bar.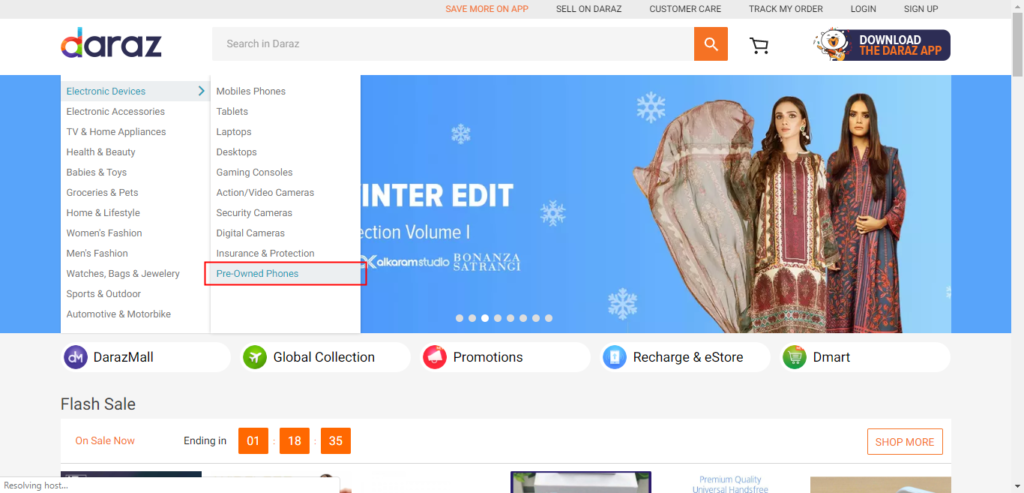 Once you click on the link, you'll be taken to the main page for pre-owned phones. Browse products, choose the one you love and place your order! All current daraz promotions, bank discounts, and vouchers are applicable to your purchases.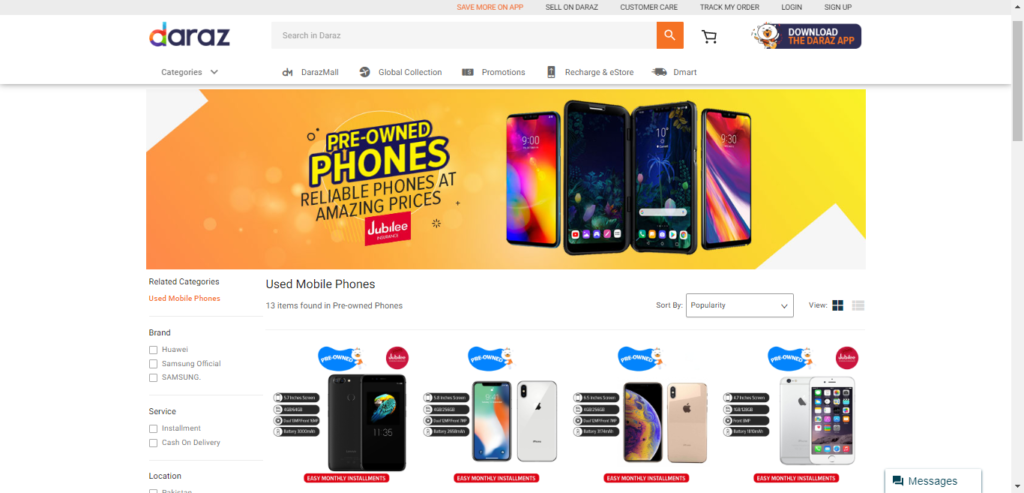 Once you get your phone, all you'll have to do in order to activate your insurance policy is contact Jubilee and give them your CNIC number. And that's it! Now you can sit back and enjoy your upgraded phone without the hefty price tags, complete three month insurance, and full quality assurance!
Didn't find what you were looking for? Head out to our Mobile phone Selector page to explore wide range of phones within your budget.